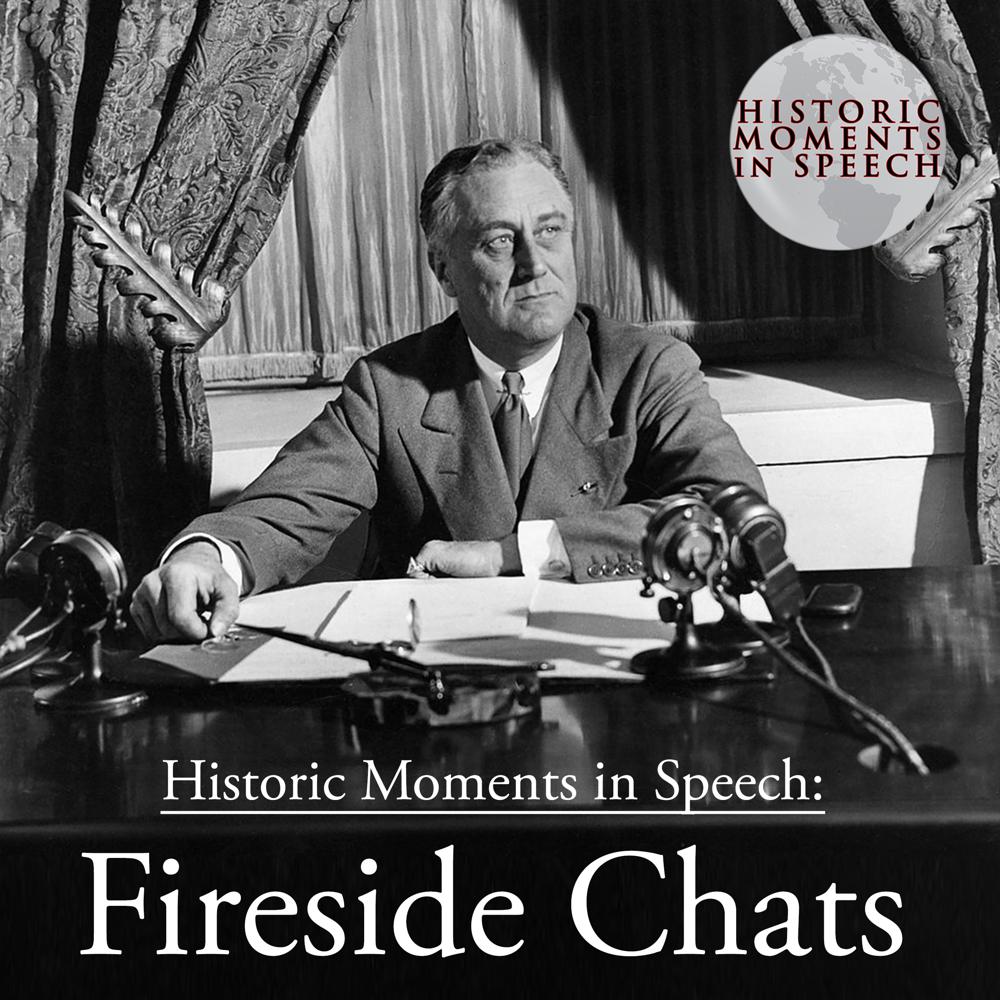 Narrated By: the Speech Resource Company
Duration: 12 hours and 22 minutes
What to expect
Features Franklin Delano Roosevelt's Fireside Chats that were used to inform and build support for his presidency. From 1933 to 1945, families would gather around their living room radio to listen to the president explain everything from why he was closing banks to declaring war on Japan following the bombing of Pearl Harbor. Produced by the Speech Resource Company and fully narrated by Robert Wikstrom.
Bank Crisis, 3/12/33New Deal Program, 5/7/33Recovery Program, 7/24/33 (Summary)*Economic Recovery, 10/22/33Review of the 73rd Congress, 6/28/34Commerce, Business, and Industrial Recovery, 9/30/34Works Relief Program and Social Security Legislation, 4/28/35Drought, "Dust Bowl," 9/6/36Reorganization of the Judiciary, 3/9/37Calling for a Special Session of Congress, 10/12/37Unemployment Census, 11/14/37Current Economic Conditions, 4/14/38Campaigning for Democrat Party, 6/24/38Escalating War in Europe, 9/3/39National Defense, 5/26/40War Supplies to England, 12/29/40Proclaiming Unlimited National Emergency, 5/27/41Maintaining Freedom of the Seas, 9/11/41Declaration of War with Japan, 12/9/41Progress of the War, 2/23/42National Economic Policy, 4/28/42Inflation, Food Price Stabilization, and the War, 9/7/42Home Front Optimism, 10/12/42Coal Miners' Strike, 5/2/43Fall of Mussolini and Plans for Peace, 7/28/43War Loan Drives, 9/8/43War Conferences, 12/24/43State of the Union, 1/11/44Fall of Rome, 6/5/44Fifth War Loan Drive, 6/12/44
*Chat #3 was not recorded. This track contains a summary of the address.
Genre
History of the Americas, Speaking in public: advice and guides
Listen to a sample