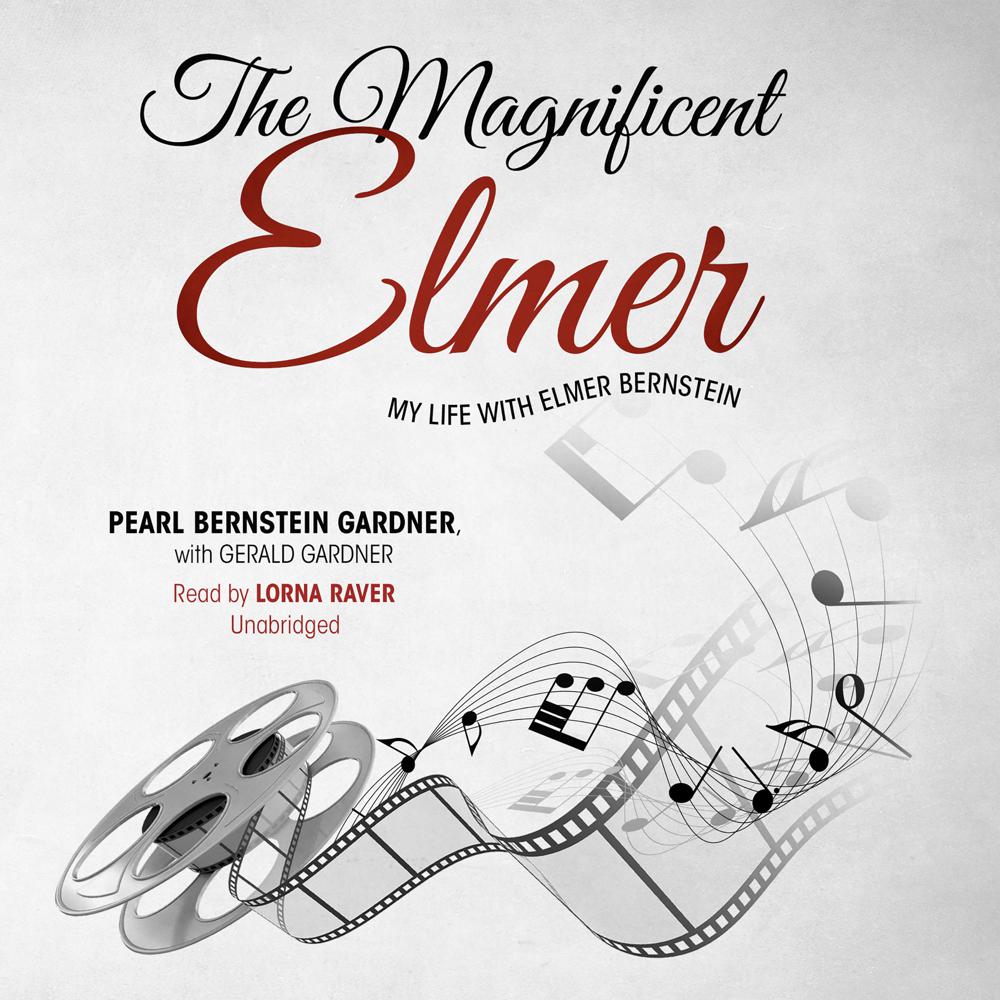 Narrated By: Lorna Raver
Duration: 3 hours and 48 minutes
What to expect
Written by his wife of twenty years, The Magnificent Elmer is the first book about Elmer Bernstein, a seminal figure of movie music.
Born in New York City in 1922, Elmer Bernstein was one of America's most celebrated composers, best known for the award-winning musical scores he developed for film, theater, and television for fifty years. He wrote music for more than two hundred films, including the scores for Hawaii, The Carpetbaggers, The Great Escape, The Magnificent Seven, The Man with the Golden Arm, The Sweet Smell of Success, The Ten Commandments, The World of Henry Orient, To Kill a Mockingbird, True Grit, and Walk on the Wild Side, just to name a few. He was nominated for fourteen Oscars and won for his score to Thoroughly Modern Millie. He also won two Golden Globe Awards and was nominated for two Grammy Awards.
In this book, Elmer's former wife Pearl tells in vivid anecdotes of their move from a fifth-floor Manhattan walk-up to the red carpets of Hollywood—not an entirely timely move, as Joe McCarthy was at the peak of his powers and the studios were in their death throes. Pearl participated in the ups and downs of McCarthy, Will Hays, and Otto Preminger. And she presents an array of Hollywood's leading men, warts and all, from Sinatra to Odets, from DeMille to Elmer's eponymous rival, Leonard Bernstein.
Genre
Memoirs, Biography: arts and entertainment, Biography: arts and entertainment, Biography: arts and entertainment, Composers and songwriters, Musicians, singers, bands and groups
Listen to a sample