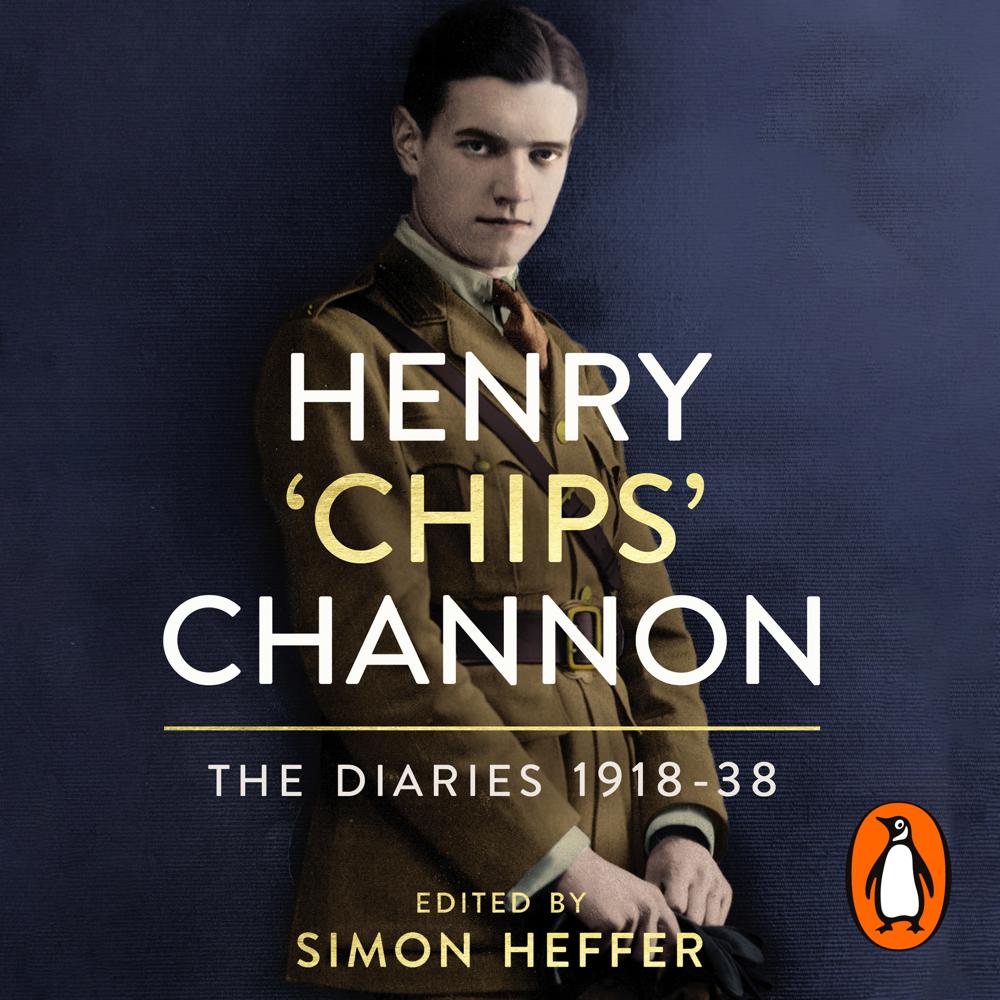 Narrated By: Tom Ward
Duration: 1 day, 15 hours and 13 minutes
What to expect
Brought to you by Penguin.

Born in Chicago in 1897, 'Chips' Channon settled in England after the Great War, married into the immensely wealthy Guinness family, and served as Conservative MP for Southend-on-Sea from 1935 until his death in 1958. His career was unremarkable. His diaries are quite the opposite. Elegant, gossipy and bitchy by turns, they are the unfettered observations of a man who went everywhere and who knew everybody. Whether describing the antics of London society in the interwar years, or the growing scandal surrounding his close friends Edward VIII and Wallis Simpson during the abdication crisis, or the mood in the House of Commons in the lead up to the Munich crisis, his sense of drama and his eye for the telling detail are unmatched. These are diaries that bring a whole epoch vividly to life.

A heavily abridged and censored edition of the diaries was published in 1967. Only now, sixty years after Chips's death, can the text be shared in all its glory.

© Chips Channon 2021 (P) Penguin Audio 2021
Genre
Diaries, letters and journals, Autobiography: historical, political and military, Social and cultural history
Listen to a sample
The greatest British diarist of the 20th century. A feast of weapons-grade above-stairs gossip. Now, finally, we are getting the full text, in all its bitchy, scintillating detail, thanks to the journalist and historian Simon Heffer, whose editing of this vast trove of material represents an astonishing achievement. Channon is a delightful guide, by turns frivolous and profound.
Sensation, spite, social climbing, high society, self-indulgence, sex; Chips Channon had the raw materials to make his uncensored diaries newsworthy a century after he began them. They shock, repel and compel because they don't conceal . . . He is calculating, selfish, amoral, vain, ambitious and deluded, and more of us should follow his example. Not in the living, but in the recording of it.
The between-the-wars diaries of the romping, social-climbing MP Henry Channon make for an irresistible, saucy read. There are plenty of anecdotes, bons mots and delicious tales of scandal . . . one of the most impressive editions of our time.
Channon's chief virtue as a writer is his abiding awareness that dullness is the worst sin of all, and for this reason they're among the most glittering and enjoyable [diaries] ever written
Wickedly entertaining . . . scrupulously edited and annotated by Simon Heffer. Genuinely shocking, and still revelatory.