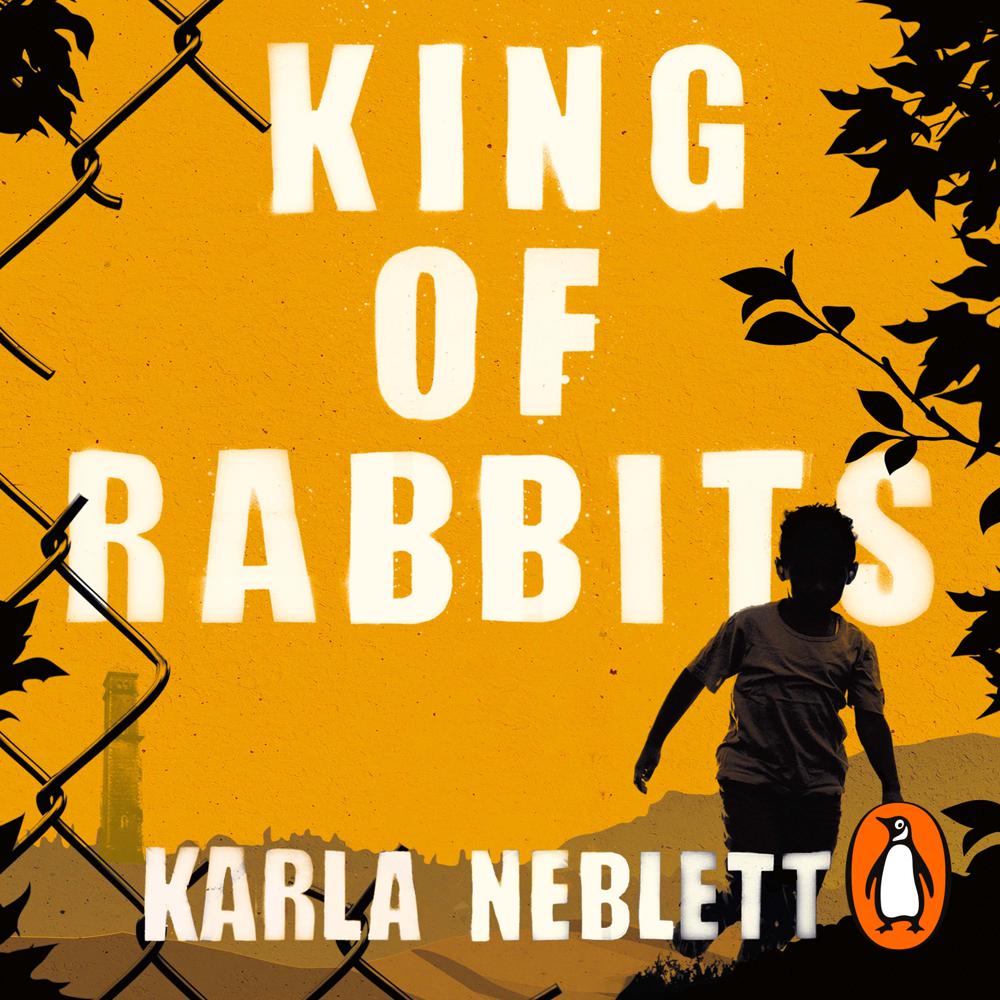 Narrated By: Theo Solomon, Amaka Okafor
Duration: 8 hours and 40 minutes
What to expect
Brought to you by Penguin.

Kai lives in a mixed-race family on a rural council estate in Somerset where he and his three older sisters have three different dads, and his mum is being led into crack addiction by his petty-thief father.

He idolises his dad, adores his friend Saffie and the school rabbit Flopsy, and is full of ambition to be the fastest runner in Middledown Primary. He and Saffie build a secret world of friendship in the school garden. But Kai's natural optimism, imagination and energy run up against adult behaviour he doesn't understand: his parents' on-and-off romance, his dad's increasing addiction and the limitations of poverty.

Despite the people who try to look out for him, notably his loving Nanny Sheila and his big sister Leah, Kai's life drifts towards a tragedy from which it is hard for him to recover. The refuge he seeks in his love of nature, and the wild rabbits who have made their burrows in the woods, may not be refuge enough.

Karla Neblett has created a vivid language that is both crafted and raw to tell a story of class, race and how our society fails working class young men.

'A brilliant debut; vivid and compelling.' JENNI FAGAN

© Karla Neblett 2021 (P) Penguin Audio 2021
Genre
Modern and contemporary fiction
Listen to a sample
You won't be able to predict the outcome of King Of Rabbits. Told through the eyes of Kai, a mixed-race kid who grows up on a rural council estate in Somerset where he and his three older sisters have three different dads, he searches for solace in nature and the wild rabbits he finds there. But with his on and off again parents falling deeper into crack addiction, it seems his optimism and energy for life might not be enough to escape the limitations of poverty. It's a powerful and tragic read, making a profound statement about how important access to opportunities can be, and how much of an impact your childhood and background can have on your future. As the novel flips between the protagonist as a young boy and as a teenager, you are able to map the significant moments that fundamentally alter his course. It's a brilliantly crafted story about class and race, and the failure of society to catch children who fall through the cracks.
King of Rabbits weaves around Kai, a wee boy growing up among love, loss and chaos on a council estate in Somerset.
Kai pits his imagination against the realities of poverty, class and racism, as the world around him spirals.
Karla Neblett's hugely impressive debut novel King of Rabbits is a vividly realised story about a resourceful, sensitive and imaginative boy from a mixed-race, blended family on a Somerset council estate ... It's a novel drawn from Karla's tender and acute perception of the people she was surrounded by growing up, and her subsequent work with troubled children and teenagers, and pulls no punches about the persistent perils in disadvantaged communities of becoming overwhelmed by money worries, substance abuse and thoughts of ending it all.
Neblett has drawn a really interesting character in Kai, and he particularly shines in the parts of the story when he is a small child ... and there are other really strong characters throughout, too ... As Kai experiences a variety of emotional awakenings in the novel, we are dragged along with him and feel his pain at every turn. And a couple of the bigger events in the narrative are foreshadowed in a skillful manner. So there really is a lot to praise about King of Rabbits ... There is enough in this book to warrant a recommendation, for sure. Neblett's experience in previous roles is put to good use to bring a believable character and a believable circumstance to life, and there was never a point when I didn't want to keep reading to find out what would happen to Kai. And there are points in King of Rabbits that are extremely powerful.
When I was reading King of Rabbits, I was reminded of writers like Andrea Dunbar and Barry Hines, writers who clearly lived what they were writing about.