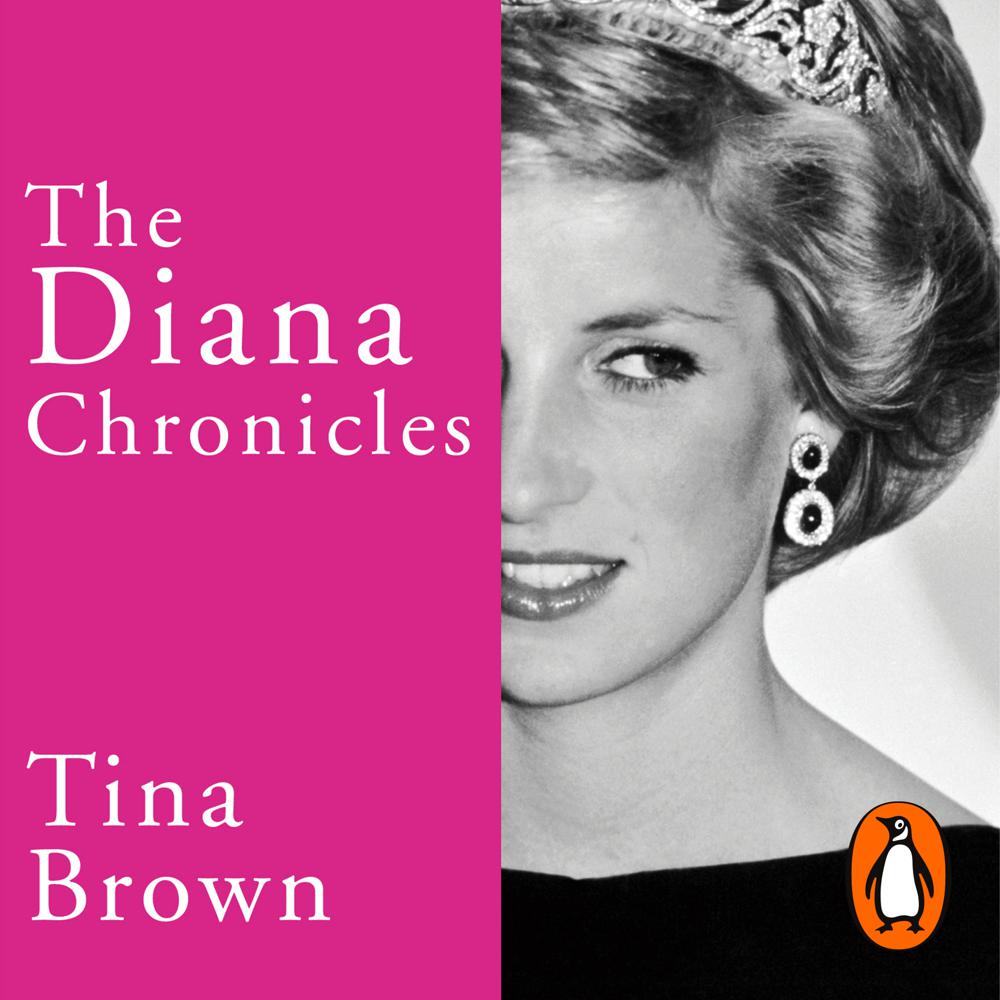 Narrated By: Rosalyn Landor
Duration: 21 hours and 23 minutes
What to expect
Brought to you by Penguin.

More than twenty years after her death, Princess Diana remains a mystery. Was she "the people's princess," who electrified the world with her beauty and humanitarian missions? Or was she a manipulative, media-savvy neurotic who nearly brought down the monarchy?

The Diana Chronicles parts the curtains on Diana's troubled time in the mysterious world of the Windsors, as she breaks out of her royal cage into celebrity culture, where she found her own power and used it to devastating effect.

Knowing Diana personally, Tina Brown understands her world, understands its players and has-reaching insight into the royals and the Queen herself. Meet the formidable female cast and get to know the society they inhabit, as you never have before.

© Tina Brown 2007 (P) Penguin Audio 2021
Genre
Biography: royalty, Biography: arts & entertainment, European history
Listen to a sample
Intensely well researched and an un-put-down-able read, Tina Brown's extraordinary book parts the brocaded velvet, lifts the expensive net curtains and allows us an unprecedented look at the world and mind of the most famous person on the planet. It is a tragi-comedy, a soap opera, a social commentary, a historical document and a psychological examination, written by a superb investigative journalist.
The Diana Chronicles is a blockbuster: a rollicking, page-turning, fast quipping, gripping romp of a read. It is the work of a seasoned, serious journalist who understands that just because a subject has a populist appeal does not mean that it has to get the dumb treatment
Filled with insider anecdotes and gleeful accounts of the Royal family's dysfunction (spending every August in the freezing outpost of Balmoral for a start), it's also the desperately sad tale of a young woman who wanted family love and support only to be left disillusioned and isolated but (thankfully) found great solace in her children.
The Diana Chronicles is an enjoyable romp. There are funny moments and Brown in an astute observer of people. Tina Brown is the biographer the princess deserves.
Nothing comes close to Tina Brown's book for its tight grip on the dark human comedy that was Diana's life and death. Brown knows the ritual dances, the shouts and whispers of the tribes of Britain - the Sloanes, the paparazzi, the aristos, and the cocktail lounge lizards - better than anyone who has ever written this story, but she also has a perfect ear for the way ordinary people responded to the doomed Princess. The result is compulsively page-turning.