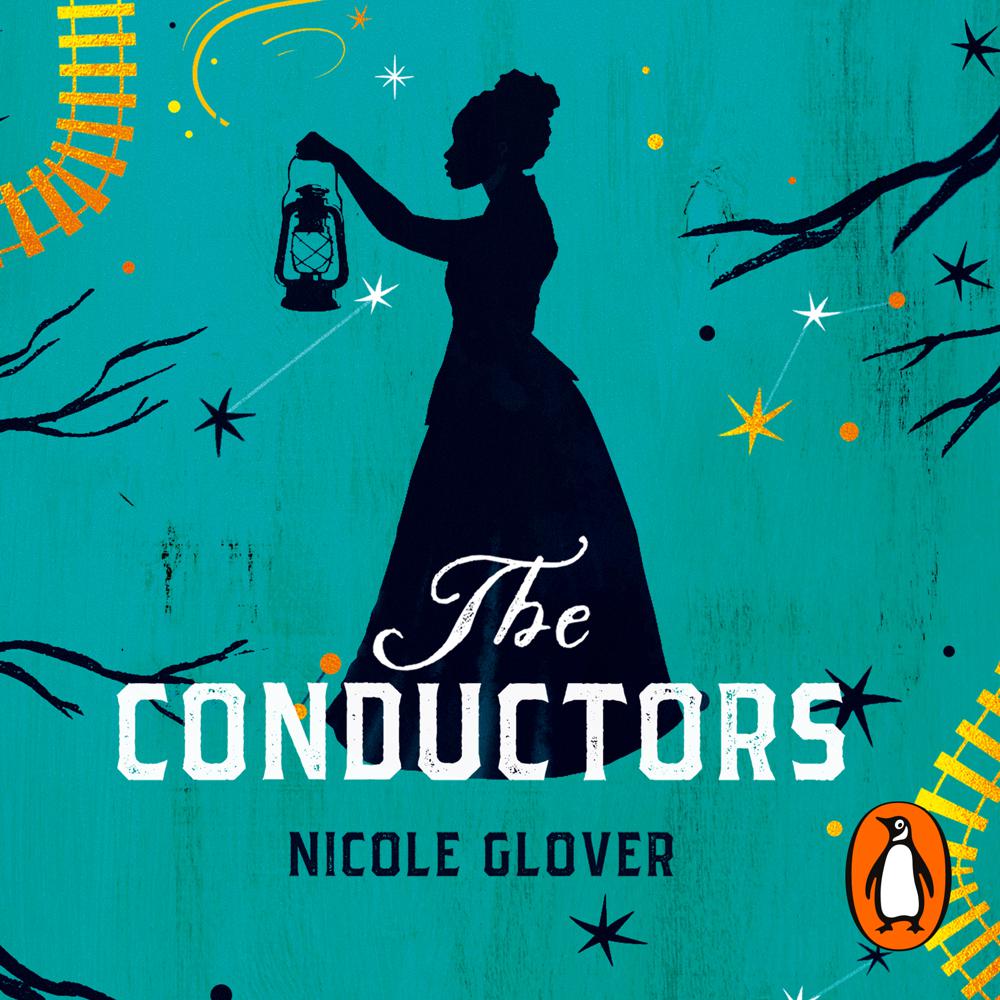 Narrated By: Bahni Turpin
Duration: 14 hours and 3 minutes
What to expect
Brought to you by Penguin.

Meet Hetty Rhodes, a former conductor on the Underground Railroad who now uses her magic to solve crimes in her community in a post-Civil War world.

As an escaped slave, Hetty Rhodes helped dozens of people find their own freedom north using her wits and her magic. Now that the Civil War is over, Hetty and her husband, Benjy, still fight for their people by solving the murders and mysteries that the white authorities won't touch.

When they discover one of their friends brutally murdered in an alley, Hetty and Benjy mourn his loss by setting off to find answers. But the mystery of his death soon brings up more questions, more secrets, more hurt. To solve his death, they will have to not only face the ugly truths about the world but the ones about each other.

Perfect for fans of Victor LaValle and Zen Cho, The Conductors is a compelling debut by a fresh voice in fantasy fiction that will leave you longing for more.

'An Underground Railroad - but with magic' P. Djeli Clark

'...a delightfully genre-bending debut' Tananarive Due

'... a wholly original and thoroughly riveting story... an unforgettable debut' DEANNA REYBOURN, New York Times best-selling author of A Murderous Relation

© Nicole Glover 2021 (P) Penguin Audio 2021
Genre
Historical fantasy, Magical realism, Dark fantasy
Listen to a sample
An Underground Railroad-but with magic. With compelling characters and wondrous worldbuilding, Glover weaves a tangled mystery of murder, spellwork, and freedom, amid the remnants of slavery's lingering memories.
With The Conductors, Nicole Glover creates a fascinating world where even magic is segregated. She effortlessly weaves both the constellation based magical system and the real life struggles of being Black in post Civil War America. The characters lead by former Underground Railroad Conductors Hetty and Benjy Rhodes are as intriguing as the mystery. It's hard to believe this is Glover's first book. I found it as enchanting as one of Hetty's spells.
Nicole Glover blends historical detail and magical elements into an unforgettable debut. The Conductors is a wholly original and thoroughly riveting story. This is no doubt the first of many brilliant books to come.
The Conductors is a seamless blending of magic, mystery and history, creating power and wonder with its rarefied glimpse of Black life in the late-1800s. The Vigilance Society and the magic-wielding couple at the core of this story are a welcome addition to the growing chorus of voices in Black speculative fiction. Glover's worldbuilding, characters, and attention to historical detail create a delightfully genre-bending debut!
Community dynamics mixed with a magical alternate Reconstruction era mystery. The Conductors has all the elements I was looking for in a good story.