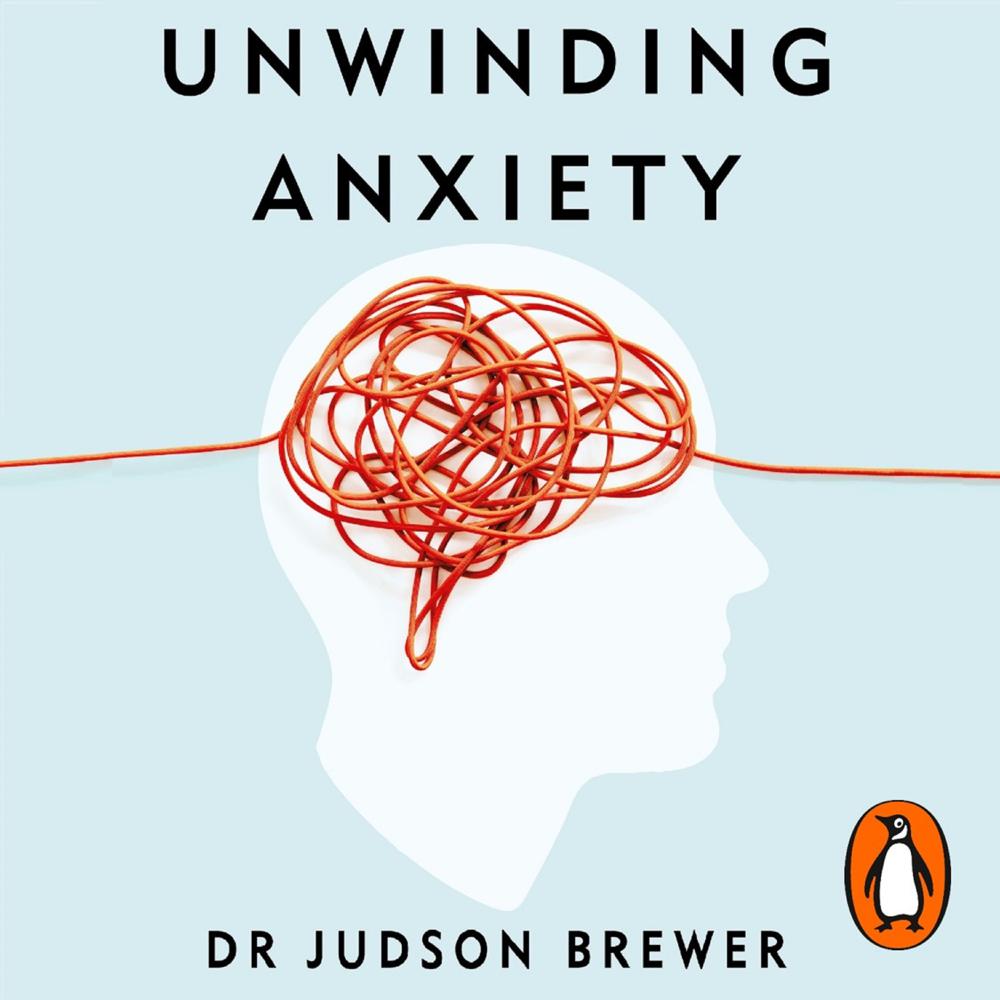 Narrated By: Judson Brewer
Duration: 7 hours and 21 minutes
What to expect
Brought to you by Penguin.

Break free from anxiety and be free to live a full, happy life with internationally renowned psychiatrist and neuroscientist Dr Judson Brewer - based on over 20 years of research and his simple habit-breaking programme.

We are living through one of the most anxious periods any of us can remember. Whether facing issues as public as a pandemic and political upheaval or as personal as having kids at home fighting the urge to reach for the wine bottle every night, we are feeling overwhelmed and out of control. But in this timely book, Judson Brewer explains how to uproot anxiety at its source using brain-based techniques and small hacks accessible to anyone.

We think of anxiety as everything from mild unease to full-blown panic. But it's also what drives the addictive behaviours and bad habits we use to cope (e.g. stress eating, procrastination, doom scrolling and social media). Plus, anxiety lives in a part of the brain that resists rational thought. So we get stuck in anxiety habit loops that we can't think our way out of or use willpower to overcome. Dr. Brewer teaches us map our brains to discover our triggers, defuse them with the simple but powerful practice of curiosity, and to train our brains using mindfulness and other practices that his lab has proven can work.

Distilling more than 20 years of research and hands-on work with thousands of patients, including Olympic athletes and coaches, and leaders in government and business, Dr. Brewer has created a clear, solution-oriented programme that anyone can use to feel better - no matter how anxious they feel.

© Judson Brewer 2021 (P) Penguin Audio 2021
Genre
Popular psychology, Coping with anxiety and phobias, Coping with stress
Listen to a sample
This may be the only book on anxiety you'll ever need. Drawing on his lab's latest neuroscience and clinically proven techniques, Dr. Brewer ingeniously reveals why anxiety loops are so hard to break. Showing clearly how and why worry is so addictive, he guides you how to shift through the gears to break the old habits that keep anxiety going, and to unwind the rope that's been coiled around your life. With new insights on every page, this is evidence-based psychological science at its best.
One of the hardest things about tackling a bad habit is confronting the anxiety behind it. Jud Brewer has given us a breakthrough program with great tips and hacks that anyone can use to feel better. We all need this book!
In Unwinding Anxiety neuroscientist Judson Brewer offers a brilliant breakthrough, brain-based methods for lessening our anxiety-driven habits. And anxiety, after all, is the common cold of our emotional life.
Grounded in the best of current science and totally user friendly, Unwinding Anxiety reveals how a powerful set of mindfulness tools can free us from the worry that rules our lives. This is the most helpful and informative book on anxiety I've read!
Unwinding Anxiety explores why worrying can be so toxic and offers proven techniques to stop ... it's advice worth taking.