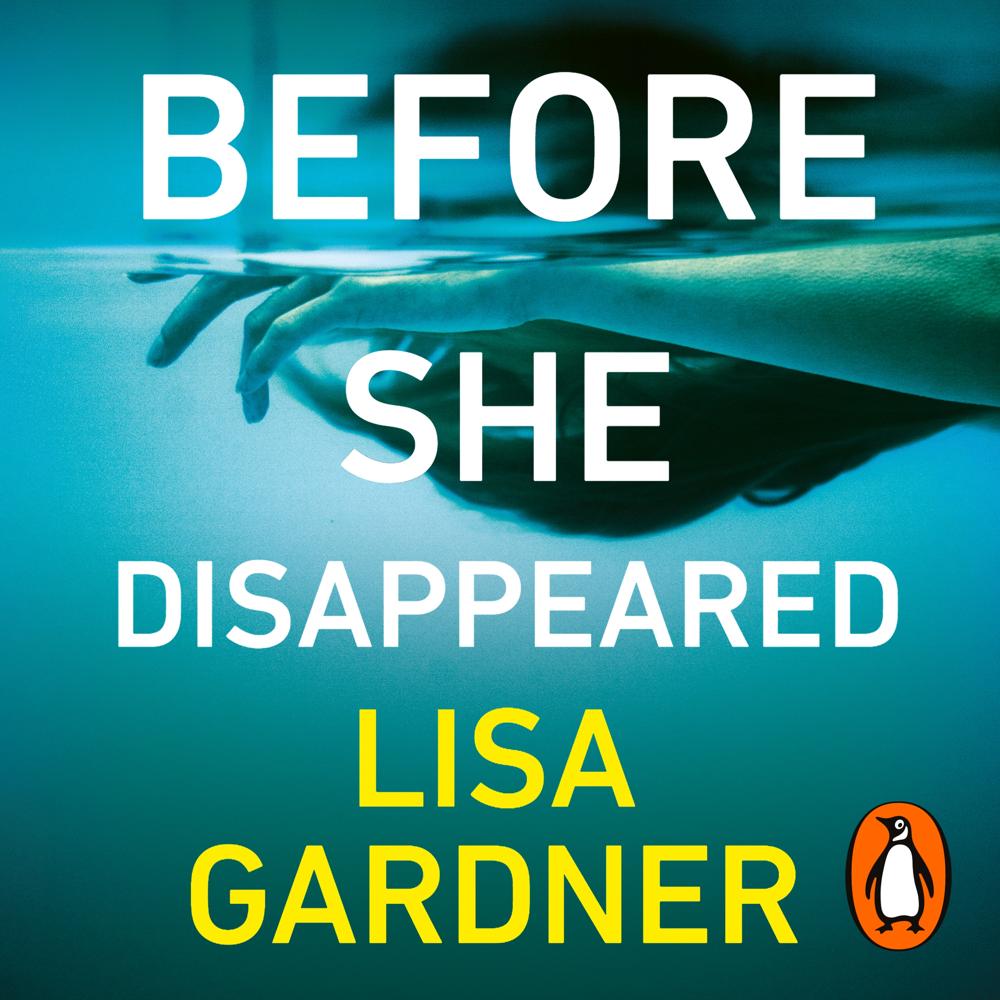 Narrated By: Regina Reagan
Duration: 11 hours and 4 minutes
What to expect
Brought to you by Penguin.

'To read Lisa Gardner is to put yourself in the hands of a master storyteller. In BEFORE SHE DISAPPEARED, she gives us a crackling mystery, gritty atmosphere and an unforgettable heroine.' RILEY SAGER, New York Times bestselling author of Home Before Dark
_________________________________
From the Sunday Times bestselling author Lisa Gardner, a gripping thriller featuring an ordinary woman who will stop at nothing to find the missing people that the rest of the world has forgotten.

Frankie Elkin is an average middle-aged woman with more regrets than belongings who spends her life doing what no one else will: searching for missing people the world has stopped looking for. When the police have given up, when the public no longer remembers, when the media has never paid attention, Frankie starts looking.

A new case brings Frankie to Mattapan, a Boston neighborhood with a rough reputation. She is searching for Angelique Badeau, a Haitian teenager who vanished from her high school months earlier.

Resistance from the Boston PD and the victim's wary family tells Frankie she's on her own. And she soon learns she's asking questions someone doesn't want answered.

But Frankie will stop at nothing to discover the truth, even if it means the next person to go missing will be her ...
_________________________________
Readers love Lisa Gardner's latest brilliant thriller:

'A fabulous read with amazing, interesting, complex characters and I was absolutely hooked, from start to finish.'
'Once again Lisa Gardner delivers as one of my favourite crime thriller authors, she creates a complex and magnetic character in Frankie'
'Frankie is a wonderful character, full of grit and personality, and I love her inner monologues so much! I really hope we will get to see more of her in the future!'
'An entertaining and engaging thriller with a great central protagonist that I think many of Gardner's fans and other crime and thriller readers will love.'

© Lisa Gardner 2021 (P) Penguin Audio 2021
Genre
Thriller / suspense fiction, Crime & mystery fiction
Listen to a sample
It's hard to tag just one stand-out element here, between the multidimensional portrayal of Mattapan's Haitian expat community, Frankie's humanizing demons and straightforward investigative technique, and a page-turning plot with all its ends tucked in unpredictably tight. Tense and immersive, Gardner's latest...is a sure bet both for readers drawn to gritty gumshoe fiction and for the growing legion of true- crime podcast fans.
Fans of this incredible author, police procedurals, timely immigrant stories, strong determined women, and tales that are not tied up with a pretty bow at the end will not be able to get enough of this intense page-turner.
This book, the best-selling author's first stand-alone novel in 20-years, is a sharply-written, tension-filled yarn full of twists readers are unlikely to see coming. The most compelling element, however, is the character of Frankie, a recovering alcoholic whose obsession with the missing is a penance of sorts for the burden of guilt and grief she carries over a past trauma that took the life of a man she loves.
With a stunning sense of place, a complex mystery, and a well-rounded cast of supporting characters, Before She Disappeared is the definition of a page-turner.
In this rare standalone, the prolific Gardner has come up with one of the most original characters in recent crime fiction, a woman readers can care about even while not being entirely sure of what to make of her