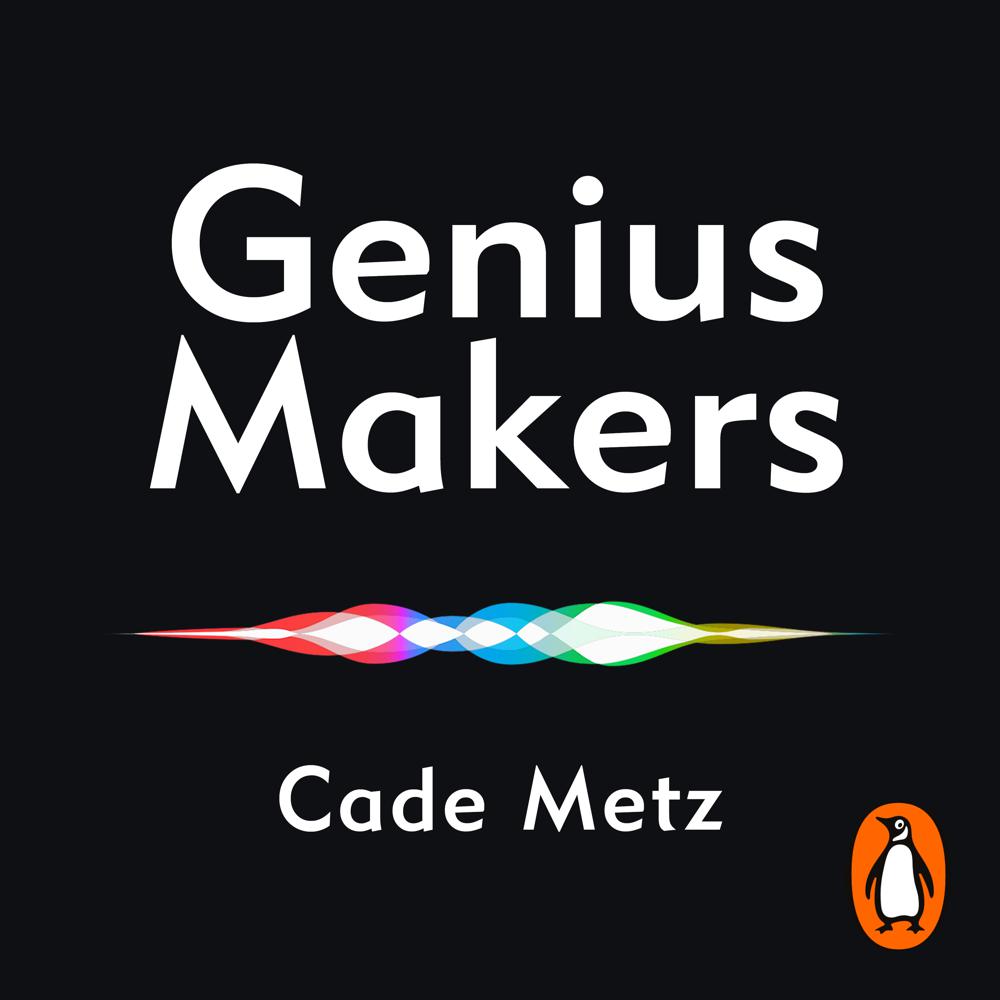 Narrated By: John Lee
Duration: 10 hours
What to expect
Brought to you by Penguin.

The Genius Makers tells the story of AI from pioneering days to current achievements to future potential. At the same time it takes the lid off what has effectively become an arms race between Google, Microsoft, Facebook and OpenAI, in which Google may be the clear frontrunner at present, but Facebook has shown itself to be both nimble and innovative, and OpenAI, the company recently founded by Elon Musk and Sam Altman, has made itself the confident upstart of the pack. Each of these companies represents something unique in the development of a technology that offers both extraordinary potential and extraordinary risks. Their personalities and business strategies are already changing the tech landscape in dramatic ways. And they will continue to do so.

As well as explaining and exploring artificial intelligence and showing how individuals and companies are reaching for it, The Genius Makers also poses serious ethical questions about the technology. Should we even be pursuing it? How will strong AI change humanity? Will it carve out a giant hole in our job market? Are these companies blinded by the riches this technology will bring? Are they forgetting the existential realities of creating machines that behave like humans?

Written by an expert who has exclusive access to each of these companies - and others who are working in this field - this is a rich, character-driven narrative that captures an extraordinary moment in the history of technology.

© Cade Metz 2021 (P) Penguin Audio 2021
Genre
Artificial intelligence, Supercomputers, Business innovation, Biography: science, technology and medicine
Listen to a sample
Cade Metz has produced an enthralling narrative of the advance of artificial intelligence. He describes the key personalities, the seminal meetings and the crucial breakthroughs with his customary eye for detail, building them into a dramatic history of this era-defining technology.
One day soon, when computers are safely driving our roads and speaking to us in complete sentences, we'll look back at Cade Metz's elegant, sweeping Genius Makers as their birth story - the Genesis for an age of sentient machines.
This is the inside story of how AI entered Google, Facebook, and the rest of high tech. It is also the story of how Silicon Valley and its mega-bucks infiltrated AI and changed its course. Chock full of behind-the-scenes anecdotes and wry humour - we learn the true tale of the technology that is transforming humanity.
In Genius Makers, Cade Metz delivers the definitive take on how AI technology came to be and what its arrival will mean for us humans. The book relies on tireless reporting and delightful writing to bring to life one of the most surprising and important stories of our time. If you want to read one book to understand AI, this is the one.
This colourful page-turner puts artificial intelligence into a human perspective. Through the lives of Geoff Hinton and other major players, Metz explains this transformative technology and makes the quest thrilling.