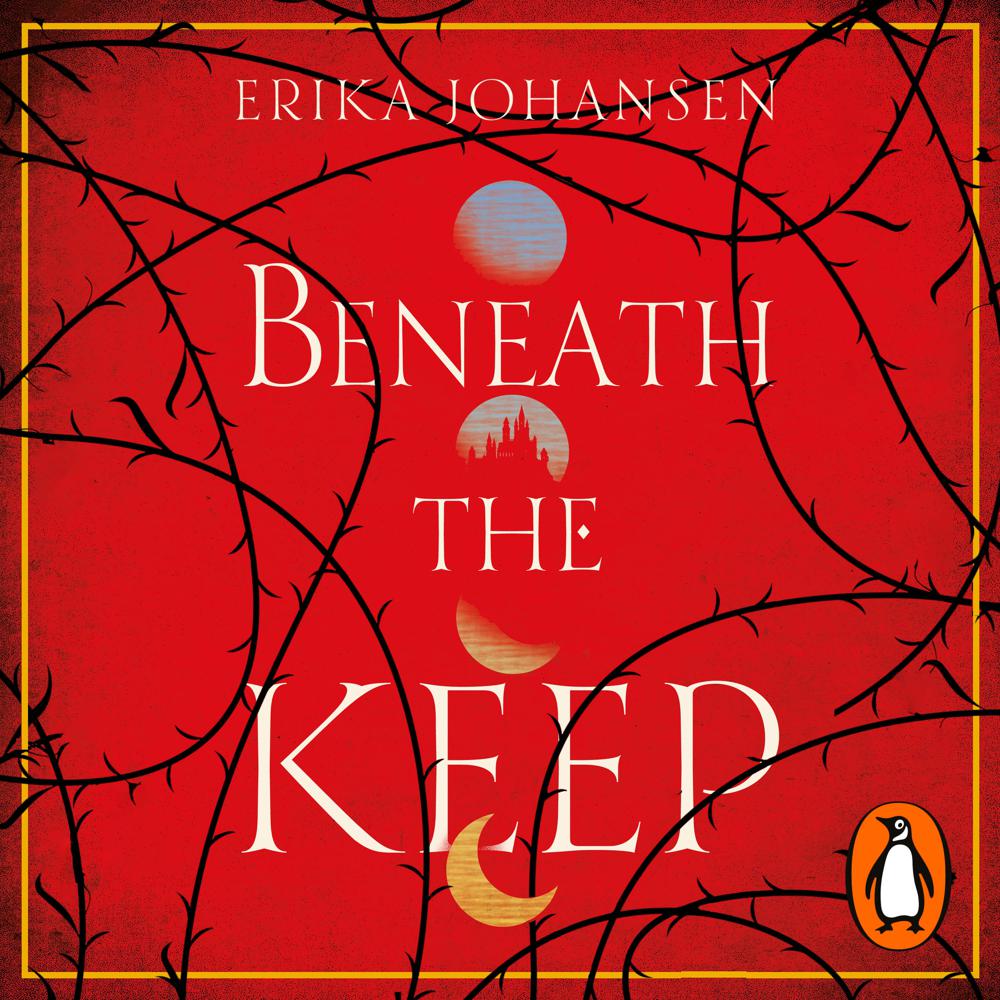 Narrated By: Mandy Williams
Duration: 14 hours and 49 minutes
What to expect
Brought to you by Penguin.

The much-anticipated stand-alone prequel to the bestselling Queen of the Tearling trilogy tells the story of a decadent kingdom descended into darkness, alliances forged under fire, and a battle over a prophecy that will change the course of history.

The Tearling has reverted to feudalism, a far cry from the utopia it was founded to be. As the gap between rich and poor widens and famine threatens the land, sparking unrest, rumours of a prophecy begin to spread: a great hope, a True Queen who will rise up and save the kingdom.

But rumours will not help Lazarus, a man raised to kill in the brutal clandestine underworld of the Creche, nor Aislinn, a farm girl who must reckon with her own role in the growing rebellion.

And in the Keep, the crown princess, Elyssa, finds herself torn between duty to the throne and the lure of the Blue Horizon, a group of fierce idealists who promise radical change . . . but Elyssa must choose quickly, before a nefarious witch and her shadowy master use dark magic to decide for her.

It is only a matter of time before all three will be called into the service of something bigger than they have ever imagined: a fight for a better world.

© Erika Johansen 2021 (P) Penguin Audio 2021
Genre
Fantasy, Epic fantasy / heroic fantasy, Historical fantasy
Listen to a sample
A page-turning prequel that fans of the Queen of the Tearling series are sure to love . . . Dark and timely, Beneath the Keep is a study in delicious contrasts with political intrigue set against gritty survival, of excess born in bone-chilling deprivation, of high values falling to shocking, base desires. And, of course, magic struggling to rise over cruel, brute force.
A suspenseful, multi-layered tale of how the sparks of revolution are kindled, and of those who strive to ignite them.
A many-layered tale of intrigue and revolution . . . adds new depth - and not a few surprises - to Erika Johansen's acclaimed Tearling trilogy. The prequel deftly sets the stage for Queen Kelsea's reign, as factions jockey for power over the throne and an uprising gathers in the shadows. A must-read for fans of the Tearling!
An impressive feat . . . a spellbinding prequel that works just as well as a standalone . . . the steadily building tension carries the story forward. New and old fans alike are sure to be taken in.