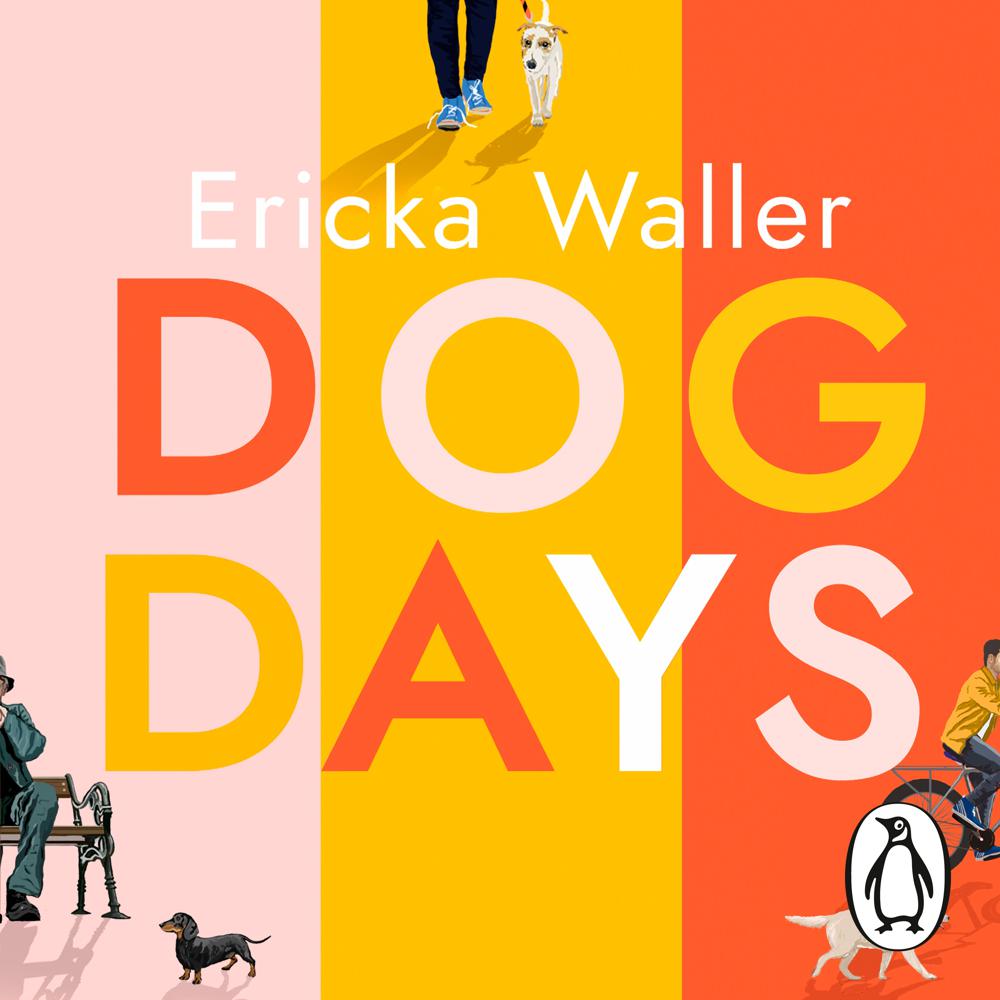 Narrated By: Emma Cunniffe
Duration: 11 hours and 34 minutes
What to expect
Brought to you by Penguin.

George is very angry. His wife has upped and died on him, and all he wants to do is sit in his underpants and shout at the cricket. The last thing he needs is his cake-baking neighbour Betty trying to rescue him. And then there's the dog, a dachshund puppy called Poppy. George doesn't want a dog - he wants a fight.

Dan is a counsellor with OCD who is great at helping other people - if only he were better at helping himself. His most meaningful relationship so far is with his labrador Fitz. But then comes a therapy session that will change his life.

Lizzie is living in a women's refuge with her son Lenny. Her body is covered in scars and she has shut herself off from everyone around her. But when she is forced to walk the refuge's fat terrier, Maud, a new life beckons - if she can keep her secret just a while longer...

Dog Days is a novel about those small but life-changing moments that only come when we pause to let the light in. It is about three people learning to make connections and find joy in living life off the leash.

'A soulful, lyrical tale... Such a treat.' BETH MORREY, author of SAVING MISSY'

'A charming, surprising and moving story of three troubled characters' encounter with love, grief, healing...and dogs' CLARE CHAMBERS, author of SMALL PLEASURES

'Dog Days is a beautiful novel, filled with poignancy and humour. Ericka Waller looks closely at life with all its ghosts and new beginnings, finding glitter in the dark and hope where there is healing.' RÓNÁN HESSION, author of Leonard and Hungry Paul

'It takes great heart and a steady hand on the tiller to bring a set of characters-human and canine--to life on the page and Ericka Waller has both. With an equally deft hand at a compelling story line, Waller draws the reader into this tender, complicated novel of love, loss and self-discovery.' Susan Wilson, New York Times bestselling author of One Good Dog and What a Dog Knows

© Erica Waller 2021 (P) Penguin Audio 2021
Genre
Humorous fiction, Modern and contemporary fiction, Narrative theme: Death, grief, loss, Narrative theme: Love and relationships
Listen to a sample
The kind of charm readers will recall from Eleanor Oliphant is Completely Fine... a welcome balm for anxious lockdown minds... the book is gentle but poignant, moving but uplifting, suffused with different kinds of love and loss.
A Russian doll of a book that twists and tugs each outer husk, revealing delicate and poignant inner layers.
'An intriguing mosaic in which the human characters are full of foibles and the dogs are gloriously doggy. Funny, sad, gritty and beautifully told, this story will make you look at life again and appreciate the small acts of kindness that make everything worthwhile.
[A] Touching and thoughtful debut novel
Hilarious and moving, it recognises the unconditional love of dogs and their ability to make the world a better place