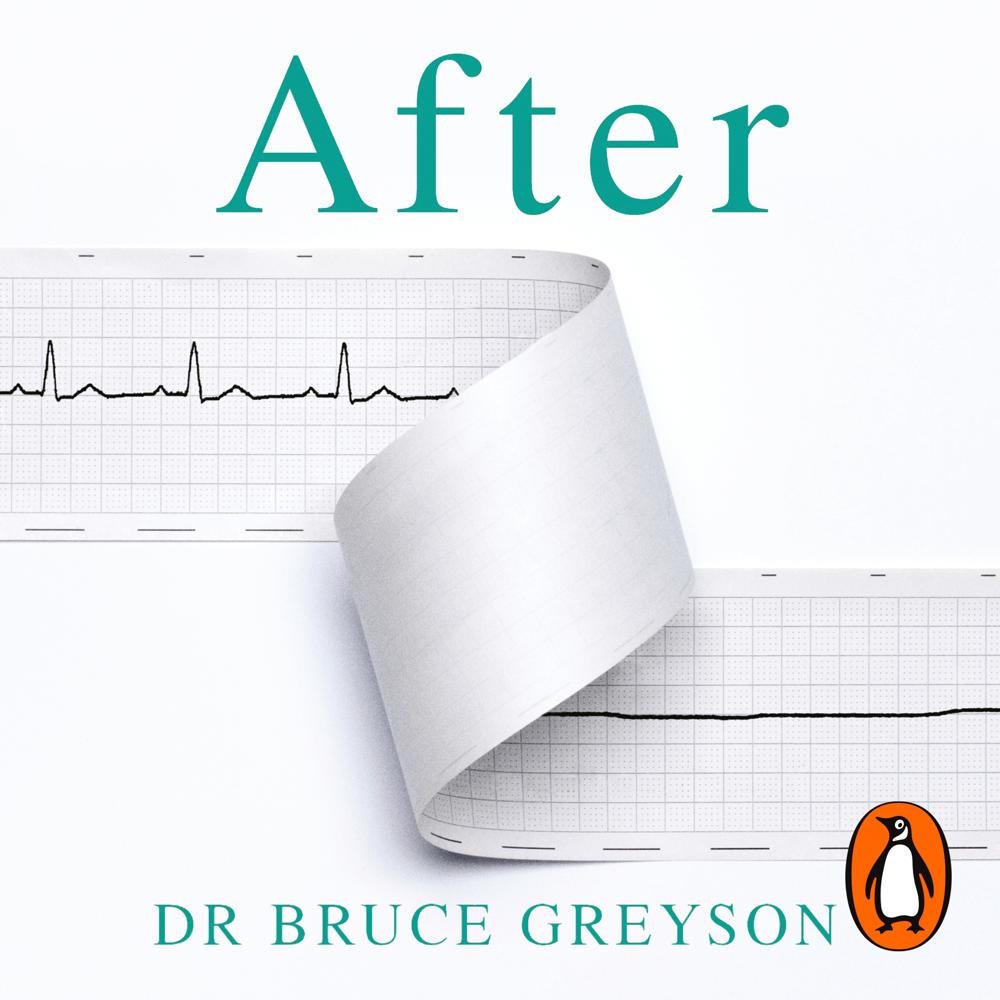 Narrated By: Raymond Moody, Sean Patrick Hopkins, Eben Alexander
Duration: 9 hours and 44 minutes
What to expect
Brought to you by Penguin.

What happens when we die?

Ten per cent of people whose hearts stop, and then restart, report near-death experiences. Stories of lights, tunnels and reunion with late loved ones have been relayed - and dismissed - since ancient times. But when Dr Bruce Greyson's patients started describing events that he simply could not dismiss, he began to investigate.

In After, he shares the scientific revelations of four decades of research into the dying process. He has become increasingly convinced that dying is less an ending than a transition, the threshold between one form of consciousness and another. Dr Greyson challenges us to consider what these lessons can teach us about the relationship between our brain and our mind, expanding our understanding of consciousness and of what it means to be human.

This audiobook includes three bonus interviews with the author.

'This long-awaited and amazing book is a major contribution to the study of what happens when we die, and will quickly prove to be a classic in near-death studies.' - Raymond Moody, author of Life After Life

© Bruce Greyson, MD 2021 (P) Penguin Audio 2021
Genre
Popular science, Philosophy of mind, Religion and science, Medical profession
Listen to a sample
After is that rare thing, a scientific book that is also a page-turner. Greyson's meticulous research leaves little doubt that the human mind somehow survives beyond the point of death.
This very captivating book by Dr. Bruce Greyson chronicles his personal, spiritual and professional quest to understand the meaning of near-death experiences. His long-awaited and amazing book is a major contribution to the study of what happens when we die, and will quickly prove to be a classic in near-death studies.
From a less authoritative source, these stories could seem mawkish or flaky. Told here with calm precision, and with a conversational flair, they are both absorbing and convincing. With so much evidence available for further investigation, the most vexing question now is not whether life continues in some form after we die, but why mainstream science is so resistant to the idea.
Bruce Greyson is the most influential medical doctor-investigator over the last 40 years of this world-changing analysis. His work has done much to organize the scientific investigation of these experiences, to take them from fascinating anecdotes to systematic and objective study that will truly enable the world to benefit from these deep lessons. His work has the potential to completely change our fractured and confused world, offering insights that may lead to an explanation of the nature of consciousness. It will also help to nudge the entire scientific community towards realizations that can alter human history — bringing far more peace, harmony, and comfort to uncountable millions of souls both now and in future generations.
BOOK OF THE MONTH: forces you to consider the unknown and try to come to terms with the unexplained.