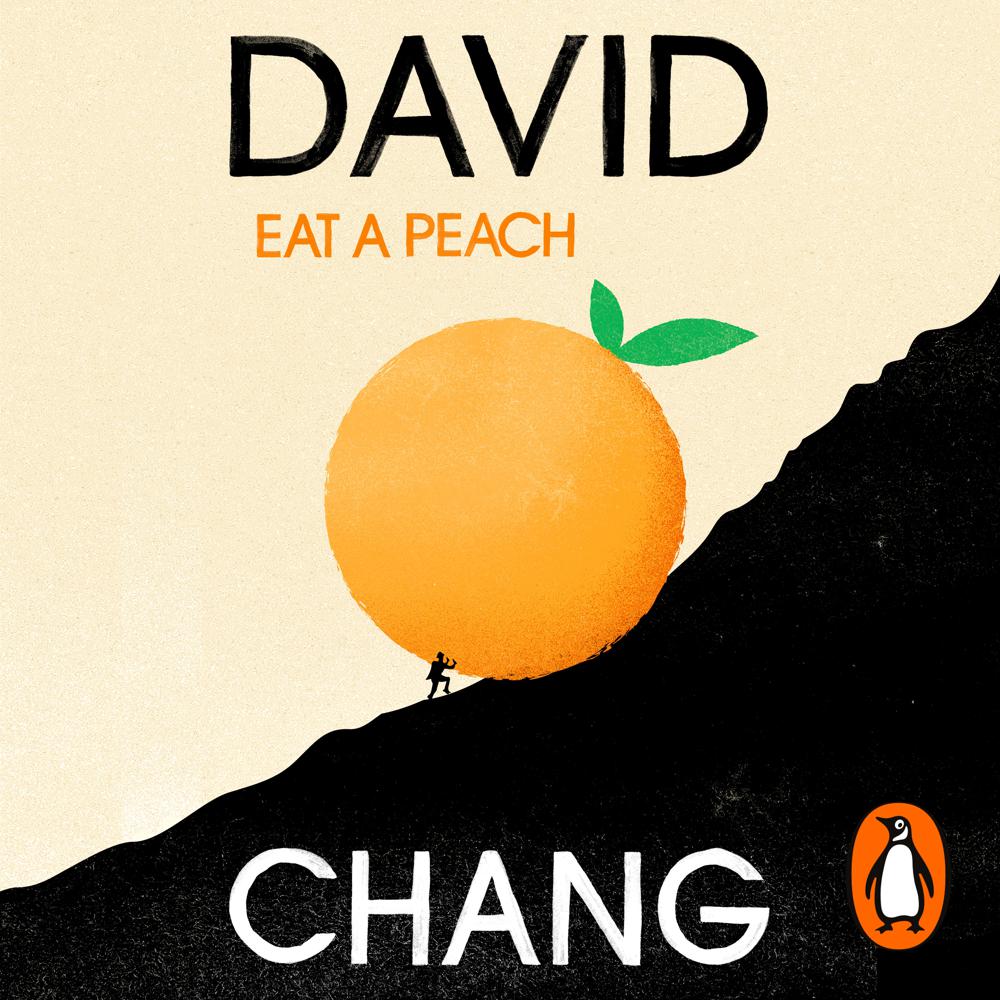 Narrated By: David Chang
Duration: 9 hours and 7 minutes
What to expect
Brought to you by Penguin.

In 2004, Momofuku Noodle Bar opened in Manhattan's East Village. Its young chef-owner, David Chang, served ramen and pork buns to a mix of fellow restaurant cooks and confused diners whose idea of ramen was instant noodles in Styrofoam cups. It would have been impossible to know that he would become one of the most influential chefs of his generation.

Full of grace, candour, grit, and humour, Eat a Peach chronicles Chang's journey, laying bare his mistakes and feelings of otherness and inadequacy. Along the way, Chang gives us a penetrating look at restaurant life, balancing his deep love for the kitchen with unflinching honesty about the industry's history of brutishness and its uncertain future.

An intimate account of the making of a chef, the modern restaurant world that he helped shape, and how success can be much harder to understand than failure.

'David is a personal hero - funny, wise, humble, and self-aware. With Eat a Peach, he puts words to so many of the things we all feel, sharing generously of his own journey so we can all benefit in the process.' - Chrissy Teigen, New York Times bestselling author of Cravings

© David Chang 2021 (P) Penguin Audio 2021
Genre
Memoirs, Food & drink service industries
Listen to a sample
Eat A Peach is not merely an autobiography of a great creative; rather, it's a compelling philosophy of a man who believes in a beautiful life beyond reach. It is profoundly gratifying to witness Chang marching uphill, step by step, toward his sublime vision. As Chang suffers, rages and fights for his quest, we can't help but admire his vulnerability, courage and conviction.
Dave Chang's writing is honest and vulnerable. As a child of immigrants, the DNA of his story spoke to me. Now I just have to keep up with his drive and tenacity!
If you're looking for a cookbook, this is a terrible choice. Herein, you will find the recipe for one of our brightest, energetic, talented and inspiring Americans (who also happens to be a chef). David Chang is a great storyteller with a great story to tell.
David Chang is one of the most beloved chefs on earth, but his inspiring memoir is not just for foodies. He's one of the most audaciously open-hearted and honest humans you'll ever find. This book is for anyone who has ever felt like an underdog or an underachiever—or aspires to become an entrepreneur or a more decent person.
Ever since I slurped my first Momofuku ramen bowl, I knew David Chang was a special chef. Now, with this soulful memoir, David has added another feather to his cap: brilliant writer. David is a personal hero--funny, wise, humble, and self-aware. With Eat a Peach, he puts words to so many of the things we all feel, sharing generously of his own journey so we can all benefit in the process.