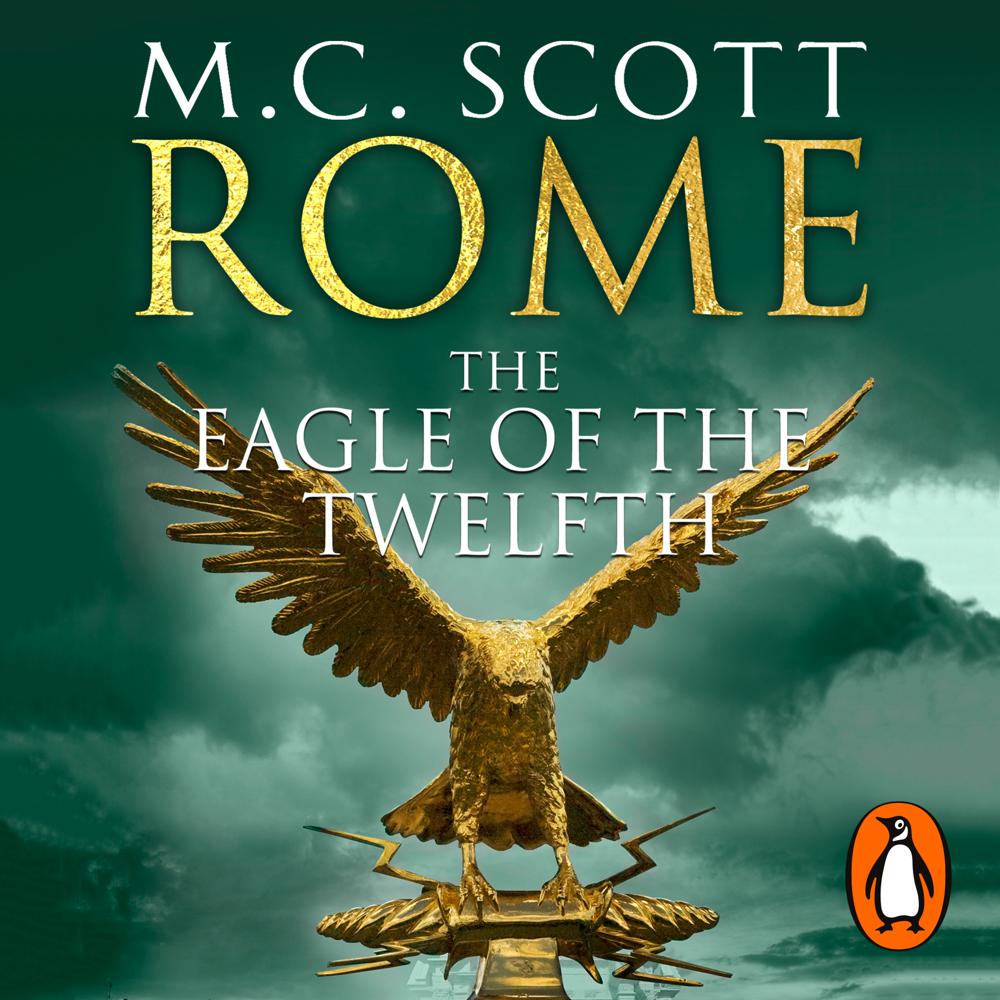 Narrated By: Philip Stevens
Duration: 13 hours and 36 minutes
What to expect
Brought to you by Penguin.

From the Sunday Times bestselling author Manda Scott, a captivating, stirring and breath-taking historical adventure full of honour, loyalty and bravery. Perfect for fans of Simon Scarrow, Robert Harris and Conn Iggulden.

THEY ARE KNOWN AS THE LEGION OF THE DAMNED...

Throughout the Roman Army, the brutal XIIth Legion is notorious for its ill fortune. For one young man, Demalion of Macedon, joining it will be a baptism of fire. And yet, amid all of the violence and savagery of his life as a legionary, he will come to love the Twelfth and the bloody-minded, dark-hearted soldiers he calls his brothers.

But during the punishing Judaean campaign, the Hebrew army inflict a catastrophic defeat upon the legion - not only decimating their ranks, but taking away their soul - the eagle.

There is just one final chance to save the legion's honour - to steal it back. To do that, Demalion and his legionnaries must go undercover into Jerusalem, into the very heart of their enemy.

Recovering their pride is paramount but discovery will mean the worst of deaths...

"A tale that shines like the Eagle at its heart. I suspect that no one else writes like M. C. Scott. I'm certain plenty wish they could." -- GILES KRISTIAN

"Enthralling...Gladiator meets Tinker Tailor Soldier Spy in a baroque landscape." -- ROBERT LOWE

"Compulsive reading" -- ***** Reader review

© Manda Scott 2012 (P) Penguin Audio 2021
Genre
Historical fiction, Thriller / suspense fiction, Historical adventure fiction, Political / legal thriller, Esoteric thriller, Espionage & spy thriller, Narrative theme: Politics
Listen to a sample
This is a book that honours all those who have fought for a cause. It is a tale that shines like the Eagle at its heart.I suspect that no one else writes like MC Scott. I'm certain plenty wish they could.
Gladiator meets Tinker Tailor in a baroque landscape
Stirring stuff written by a lady who has proved her worth over and over again, rivalling any other offerings by popular male writers such as Bernard Cornwell and Simon Scarrow.
M.C.Scott stakes a bold claim to a place in the canon of cherished adventures. Rome: The Eagle of the Twelfth succeeds thrillingly. It's gripping, absorbing, and thoroughly entertaining, right to the last moment of desperate action and decision.
Brutal, touching, learned and above all captivating. This story of defeat and victory in Rome's war with Parthia had me hooked from the first page.