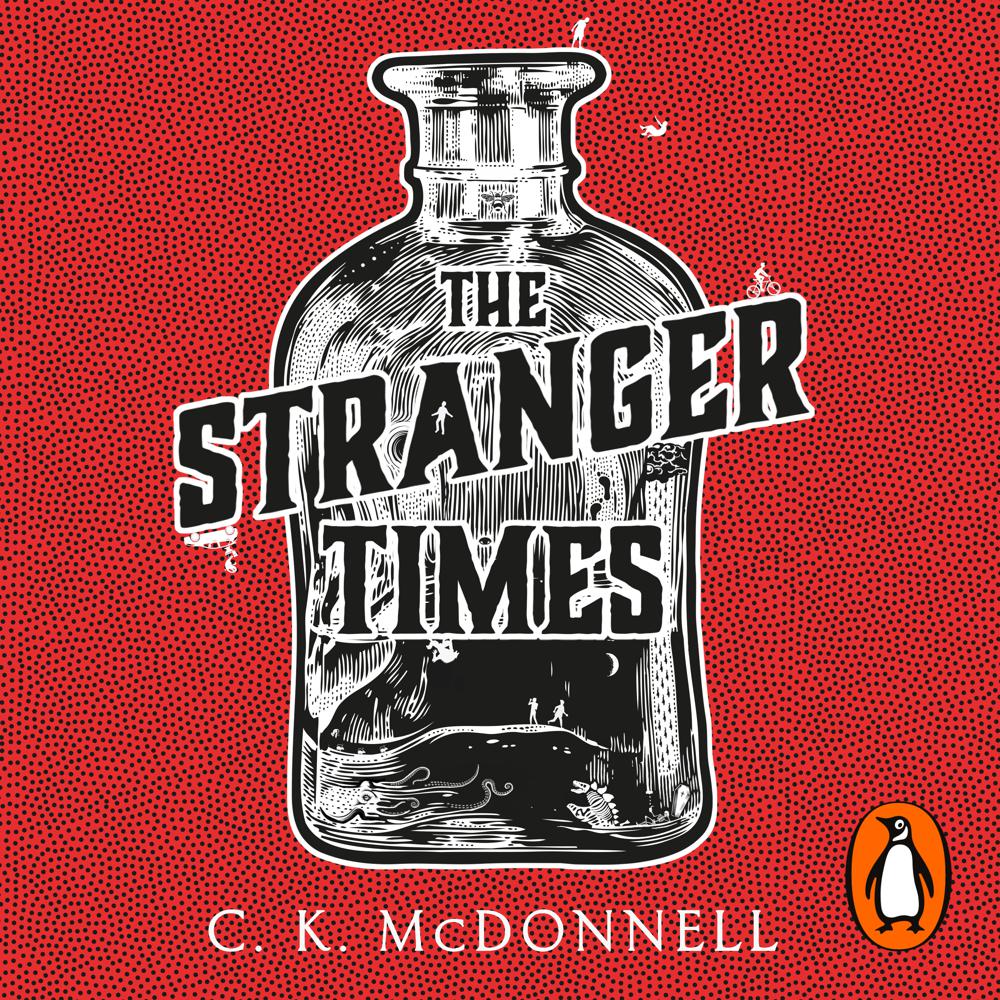 Narrated By: Brendan McDonald
Duration: 11 hours and 8 minutes
What to expect
Brought to you by Penguin.

There are dark forces at work in our world (and in Manchester in particular), so thank God The Stranger Times is on hand to report them . . .

A weekly newspaper dedicated to the weird and the wonderful (but mostly the weird), it is the go-to publication for the unexplained and inexplicable.

At least that's their pitch. The reality is rather less auspicious. Their editor is a drunken, foul-tempered and foul-mouthed husk of a man who thinks little of the publication he edits. His staff are a ragtag group of misfits. And as for the assistant editor . . . well, that job is a revolving door - and it has just revolved to reveal Hannah Willis, who's got problems of her own.

When tragedy strikes in her first week on the job The Stranger Times is forced to do some serious investigating. What they discover leads to a shocking realisation: some of the stories they'd previously dismissed as nonsense are in fact terrifyingly real. Soon they come face-to-face with darker forces than they could ever have imagined.

The Stranger Times is the first novel from C.K. McDonnell, the pen name of Caimh McDonnell. It combines his distinctive dark wit with his love of the weird and wonderful to deliver a joyous celebration of how truth really can be stranger than fiction.

© C. K. McDonnell 2021 (P) Penguin Audio 2021
Genre
Comic (humorous) fantasy, Contemporary fantasy, Urban fantasy, Fantasy, Crime & mystery fiction, Modern & contemporary fiction
Listen to a sample
I tore through The Stranger Times. Like an entertaining collision between the worlds of Mick Herron and Charlie Stross, it's a novel that proves ancient eldritch horror is no match for old-school journalism.
There are weird happenings in Manchester; good job the drunk and dysfunctional journalists of The Stranger Times, a newspaper dedicated to paranormal and the unexplained, are on hand . . . terrific, easygoing fun.
I loved this . . . great premise - great story - great characters . . . hugely enjoyable.
A cracker . . . brace yourself for murder, monsters, mesmerism - and merriment. Wonderfully wacky.
A filmic romp with great characters, a jet-propelled plot, and a winning premise.