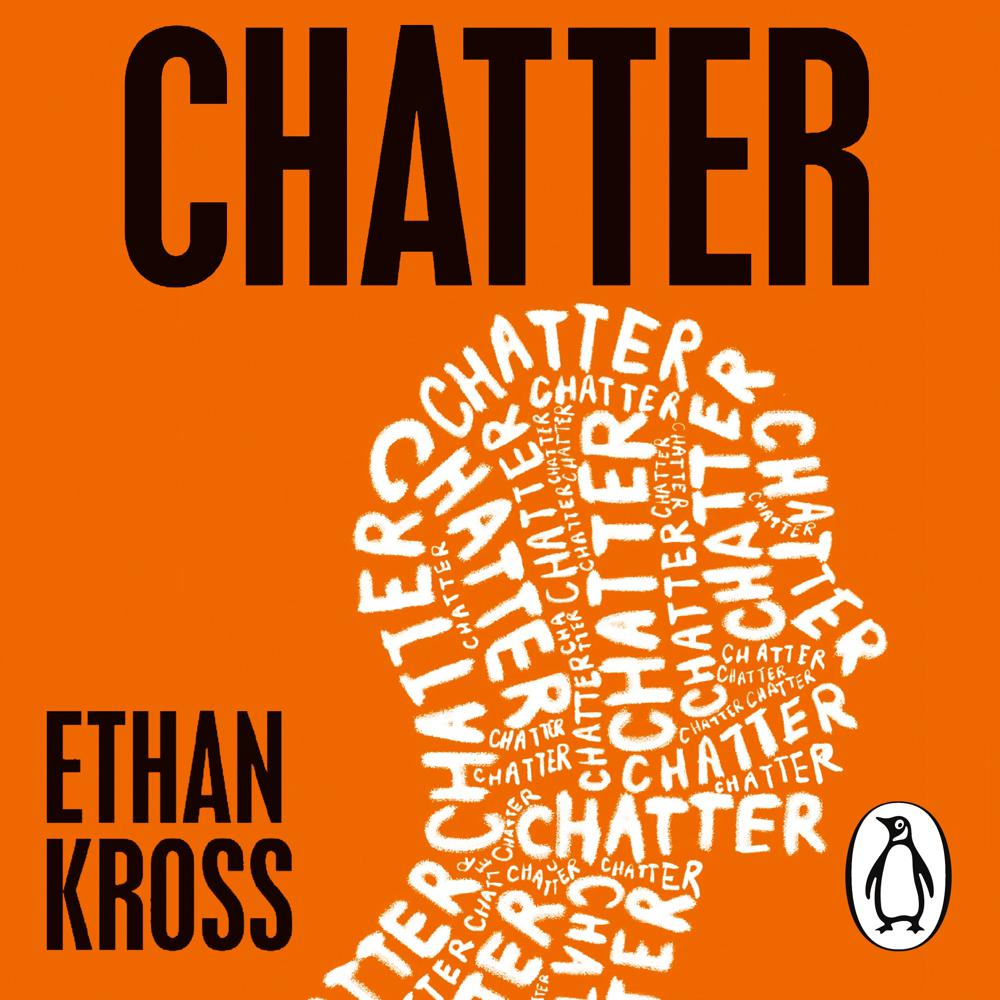 Narrated By: Ethan Kross
Duration: 5 hours and 45 minutes
What to expect
Brought to you by Penguin.

This book is going to fundamentally change some of the most important conversations in your life-the ones you have with yourself.' - Adam Grant, bestselling author of Give and Take

One of the best new books of January 2021 - BBC Science Focus Magazine, The Washington Post, CNN Underscored, Shape, Behavioral Scientist, Kirkus Reviews and Publishers Weekly starred reviews

Turn your inner voice from critic to coach

We all have a voice in our head. We tune into its endless chatter to look for guidance, ideas and wisdom. Except sometimes, this voice leads us down a rabbit hole of negative self-talk and endless rumination.

These silent conversations are so powerful they can sink our mood, trip us up and even impact our health. How can we take back control? This is the question award-winning psychologist Ethan Kross set out to answer twenty years ago when he began an audacious mission - to study the conversations we have with ourselves.

In Chatter, Kross interweaves cutting-edge science with real-world case studies to explain how these inner conversations shape our work and relationships. Then he reveals the tools you need to harness your own voice so that you can be happier, healthier and more productive.

Brilliantly argued and expertly researched, Chatter will explain how the conversations we have with ourselves shape our lives, and will give you the power to change them.
Genre
Self-help, personal development & practical advice, Popular medicine & health
Listen to a sample
Stimulating . . . Kross, the director of the University of Michigan's Emotion & Self Control Laboratory, debuts with an eye-opening look at managing 'the silent conversations people have with themselves'.
Fresh and riveting, Chatter is a masterpiece-a landmark book that will change the way you think about human nature. Ethan Kross is one part sage, one part mensch, and one part world-class psychological scientist. When I need advice, it's Ethan I call. Now, through Chatter, everyone has a chance to learn about their inner voice from among the wisest people I know. Required reading for all.
I talk to myself. And so do you. Yet this remarkable capacity for introspection can sometimes lead us astray. Ethan Kross has written the definitive work on how to redirect our inner voices away from rumination and self-criticism and toward reflection and self-improvement. Chatter is a profound and practical book-one that will leave you with both a fresh understanding of yourself and new strategies to live a fuller life.
This book is going to fundamentally change some of the most important conversations in your life - the ones you have with yourself. Along with being a pioneering psychologist and neuroscientist, Ethan Kross is an unusually gifted writer and storyteller. He shows that instead of trying to silence your monkey mind, you can learn to educate it, motivate it, and even reason with it.
I've demonstrated throughout my career how negative thoughts can spiral and undermine people's success. In Chatter, Ethan Kross weaves cutting-edge science with riveting stories to reveal the tools people can use to manage these experiences. Chatter is a truly compelling and valuable book.
Are there right and wrong ways to communicate with yourself, and if so, are there techniques that might usefully be employed by those with inner voices that are just a little too loud?...Kross has found answers to some, if not all, of these questions...[Chatter] could hardly be published at a more opportune moment.
So accessible and informative - a fantastic addition to our understanding of our mind, and how it emphatically changes our day for good or bad.
Chatter isn't just thought provoking - it's thought transforming.
Completely fascinating... it's already changed my life
Ethan Kross isn't just a world-renowned scientist, he's an expert storyteller too. In Chatter, he shows why our inner voice is indispensable, and reveals how we can master it. Urgent, lucid, and compelling, Chatter is the groundbreaking and transformative book the world needs now.