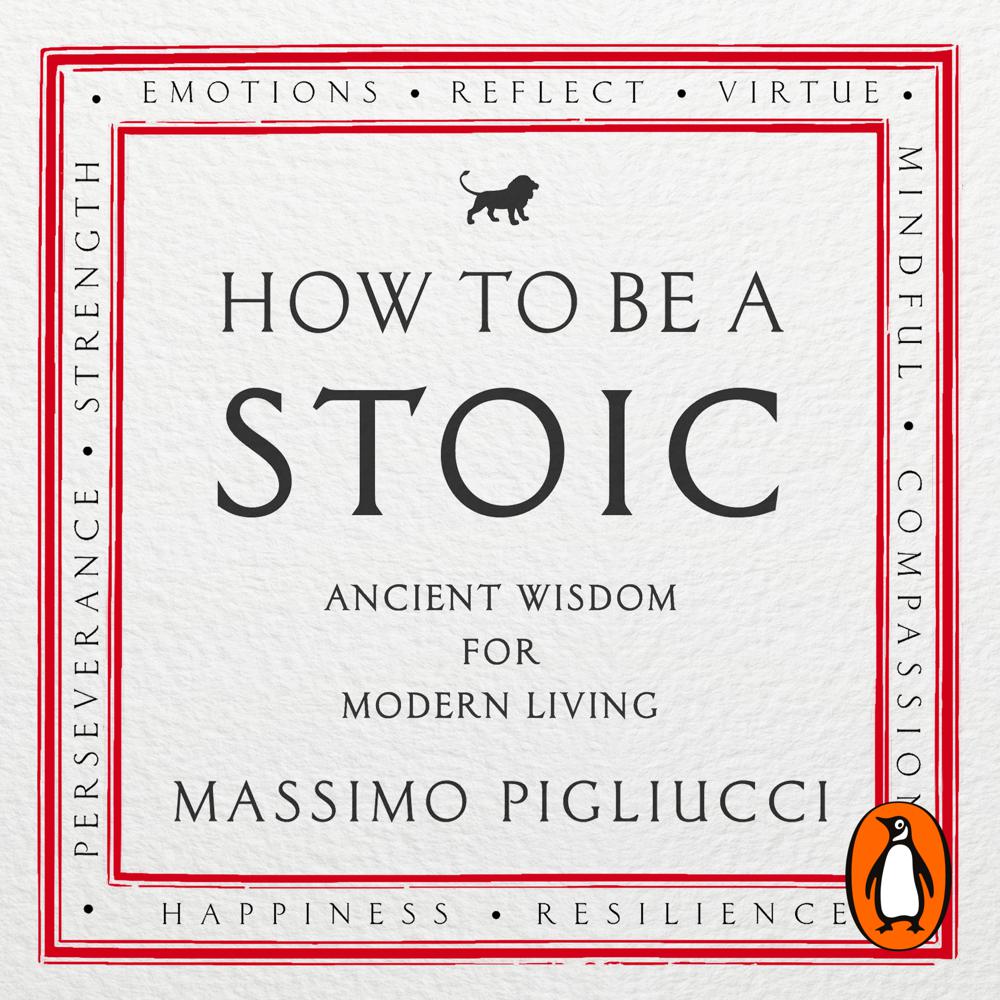 Narrated By: Peter Coleman
Duration: 6 hours and 34 minutes
What to expect
Brought to you by Penguin.

'In this thought-provoking book, Massimo Pigliucci shares his journey of discovering the power of Stoic practices in a philosophical dialogue with one of Stoicism's greatest teachers.' RYAN HOLIDAY, BESTSELLING AUTHOR OF THE OBSTACLE IS THE WAY AND THE DAILY STOIC

Who am I?

What am I doing?

How ought I to live my life?

Stoicism teaches us to acknowledge our emotions, reflect on what causes them and redirect them for our own good. Whenever we worry about how to be happy, we are worrying about how to lead a good life. No goal seems more elusive.

Massimo Pigliucci explores this remarkable philosophy and how its wisdom can be applied to our everyday lives in the quest for meaning. He shows how stoicism teaches us the importance of a person's character, integrity and compassion.

Whoever we are, we can take something away from stoicism and, in How to be a Stoic, with its practical tips and exercises, meditations and mindfulness, he also explains how relevant it is to every part of our modern lives.

© Massimo Pigliucci 2017 (P) Penguin Audio 2020
Genre
Popular philosophy, Psychology: emotions, Mind, body, spirit: meditation & visualization, Self-help, personal development & practical advice
Listen to a sample
Excellent
Pigliucci makes a good case for Stoicism and living stoically
In this thought-provoking book, Massimo Pigliucci shares his journey of discovering the power of Stoic practices in a philosophical dialogue with one of Stoicism's greatest teachers.
A good case for the enduring relevance of 2,000-year-old precepts
As its title suggests, How to Be a Stoic is a how-to book, but one of a very high order. Yes, Massimo Pigliucci gives his readers advice on how to live a happy and meaningful life. He is careful, though, to put a secure foundation under that advice by explaining who the ancient Stoics were and how they arrived at the conclusions they did. Do you want to avoid wasting the one life you have to live? Read this book!