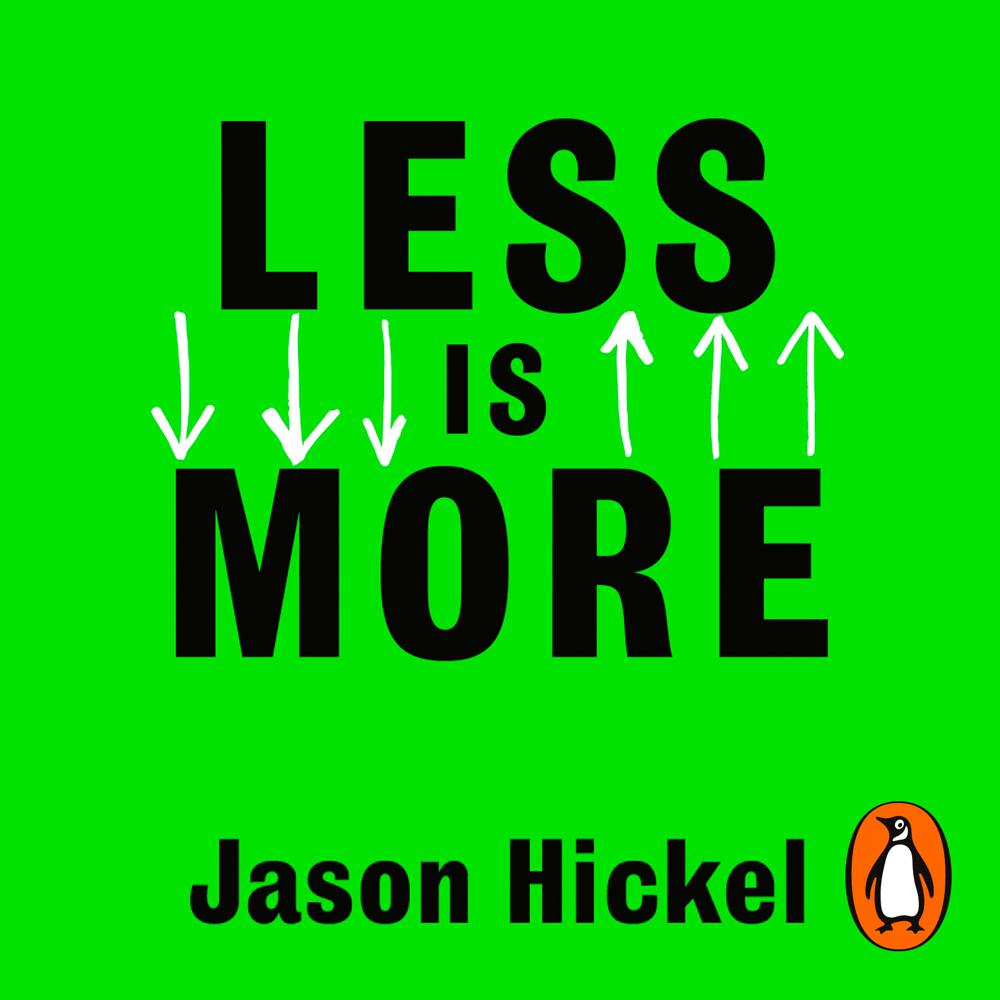 Narrated By: Ben Crystal, Clifford Samuel
Duration: 9 hours and 6 minutes
What to expect
Brought to you by Penguin.

The world has finally awoken to the reality of climate breakdown and ecological collapse. Now we must face up to its primary cause. Capitalism demands perpetual expansion, which is devastating the living world. There is only one solution that will lead to meaningful and immediate change: DEGROWTH.

If we want to have a shot at halting the crisis, we need to restore the balance. We need to change how we see nature and our place in it, shifting from a philosophy of domination and extraction to one that's rooted in reciprocity and regeneration. We need to evolve beyond the dogmas of capitalism to a new system that is fit for the twenty-first century. But what does such a society look like? What about jobs? What about health? What about progress?

This book tackles these questions and traces a clear pathway to a post-capitalist economy. An economy that's more just, more caring, and more fun. An economy that enables human flourishing while reversing ecological breakdown. An economy that will not only lift us out of our current crisis, but restore our sense of connection to a world that's brimming with life. By taking less, we can become more.

© Jason Hickel 2020 (P) Penguin Audio 2020
Genre
Economics, History
Listen to a sample
A masterpiece... Less is More covers centuries and continents, spans academic disciplines, and connects contemporary and ancient events in a way which cannot be put down until it's finished. So much needs to change; although beginning that change might require nothing more than asking the right question.
Jason is able to personalise the global and swarm the mind with ideas ... Heed his beautifully rendered warning.
A powerfully disruptive book for disrupted times. Jason Hickel takes all we've been been told about growth and development and turns it inside out, offering instead a radically possible vision of a post-growth future. If you're looking for transformative ideas, this book is for you.
Eye-opening and passionate, Jason Hickel shows how the insatiable drive to increase GDP has caused the ecological crisis, reveals the historical and colonial roots of capitalism and argues that an ecologically sensitive economic based on 'degrowth' is essential for us to flourish.
Jason Hickel shows that recovering the commons and decolonizing nature, cultures, and humanity are necessary conditions for hope of a common future in our common home. By extracting less we leave more for other species, other people and future generations, thus creating well-being for all. In an ecologically interconnected world, less is more.