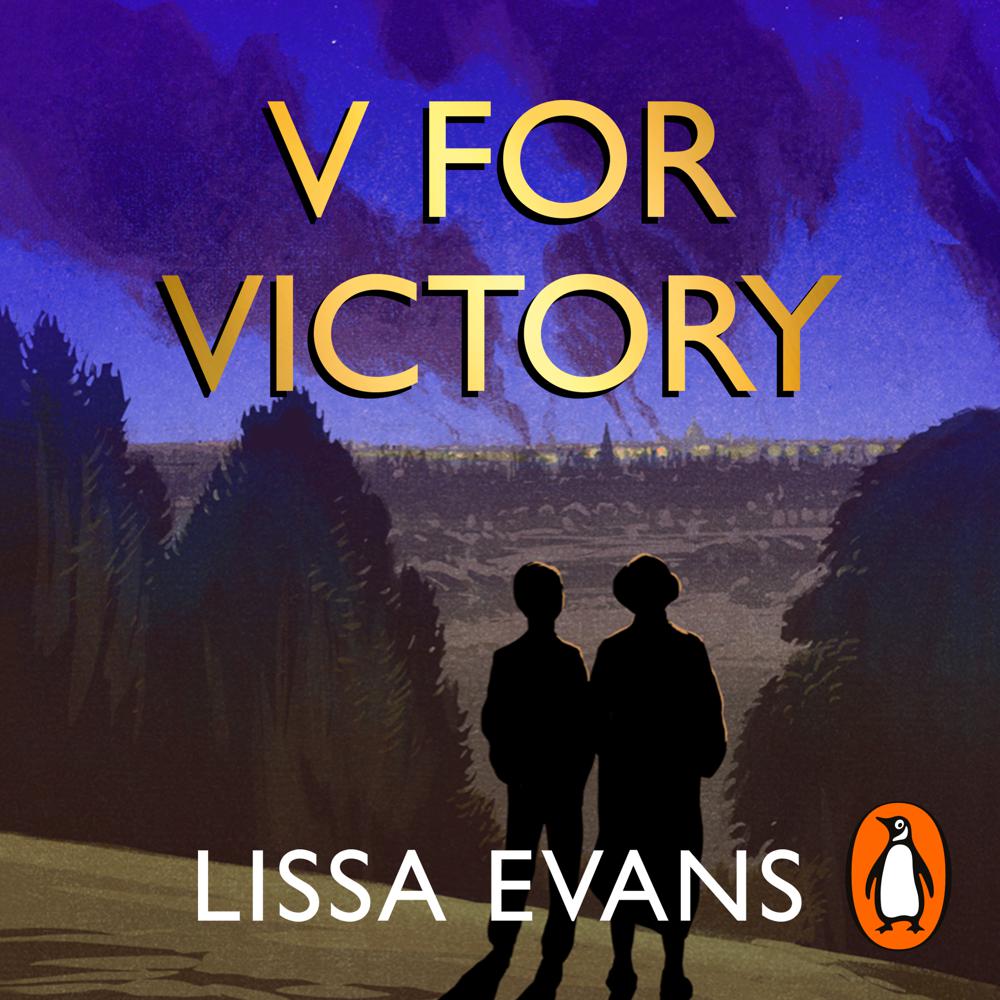 Narrated By: Lucy Briers
Duration: 7 hours and 51 minutes
What to expect
Brought to you by Penguin.

It's late 1944. Hitler's rockets are slamming down on London with vicious regularity and it's the coldest winter in living memory. Allied victory is on its way, but it's bloody well dragging its feet.

In a large house next to Hampstead Heath, Vee Sedge is just about scraping by, with a herd of lodgers to feed, and her young charge Noel ( almost fifteen ) to clothe and educate. When she witnesses a road accident and finds herself in court, the repercussions are both unexpectedly marvellous and potentially disastrous – disastrous because Vee is not actually the person she's pretending to be, and neither is Noel.

The end of the war won't just mean peace, but discovery...

With caustic wit and artful storytelling, Lissa Evans elegantly summons a time when the world could finally hope to emerge from the chaos of war. As sharply comic as Old Baggage and emotionally poignant as Crooked Heart, V For Victory once again shows Lissa Evans to be one of our most brilliant and subtle writers.

Lissa Evans' writing is:

Wise and witty - Sarah Hughes, Observer
Original and so timely. And it made me weep at the end. - JoJo Moyes
Bittersweet and comic. - Guardian
Inspiring, moving, warm and wry...wonderful! - Marian Keyes

© Lissa Evans 2020 (P) Penguin Audio 2020
Genre
Second World War fiction
Listen to a sample
What keeps you reading is what made Evans a successful scriptwriter...her remarkably vivid recreation of British life during the war, and her characters.
At once funny and moving: the brisk kindness of the wardens will bring a lump to your throat. I could not have loved it more.
Interwoven storylines, heartfelt characters and authentic dialogue
V for Victory is an absolute balm for the soul, its characters felt so real...and Evans' writing is effortless
This book is complete heaven, read solo or with its predecessors. Lissa Evans writes characters that are so vividly alive that they feel like old friends. A gorgeous, word-perfect, deeply pleasurable novel to lose yourself in.