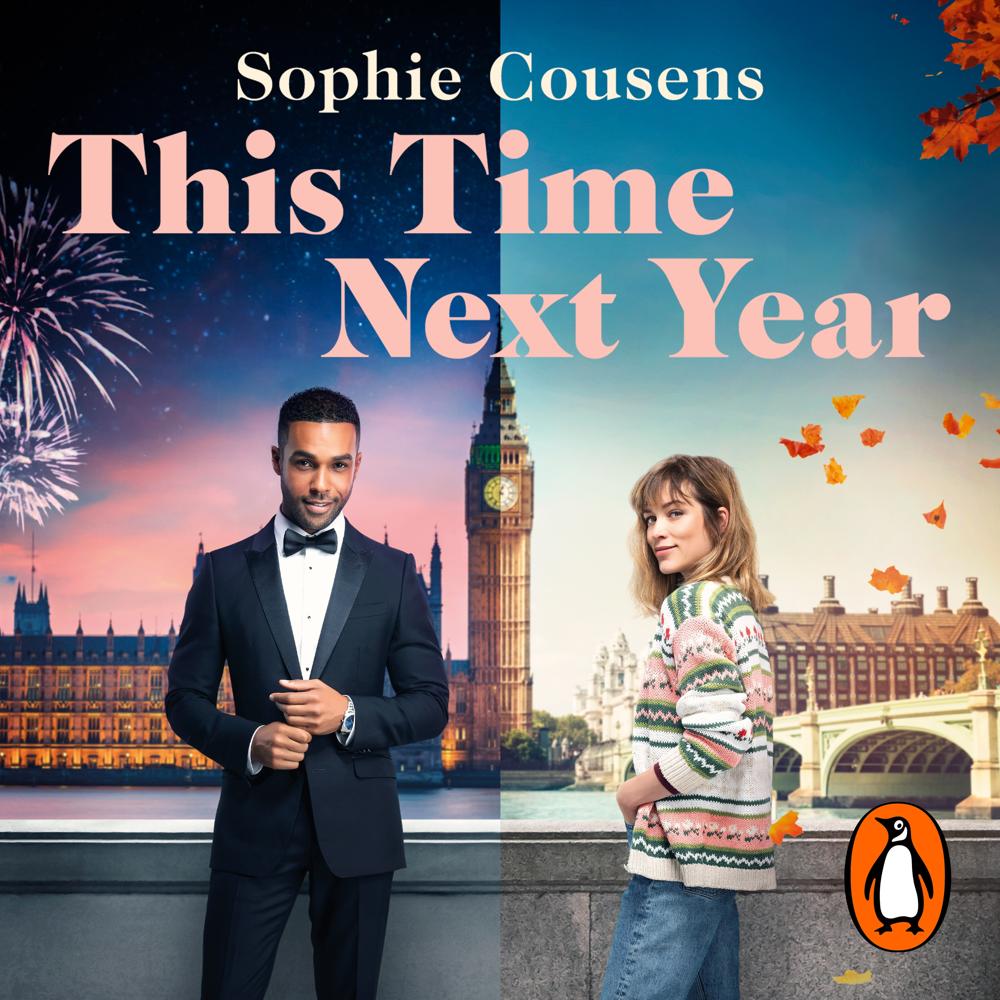 Narrated By: Hannah Arterton
Duration: 10 hours and 30 minutes
What to expect
Brought to you by Penguin.
____________________
The instant New York Times bestseller adored by readers around the world! Curl up with the refreshingly romantic and unputdownable rom-com which has everyone falling head over heels...

Get ready to fall for this year's most extraordinary love story

Quinn and Minnie are born on New Year's Eve, in the same hospital, one minute apart.

Their lives may begin together, but their worlds couldn't be more different.

Thirty years later they find themselves together again in the same place, at the same time.

What if fate is trying to bring them together?

Maybe it's time to take a chance on love...
____________________
'Heart-warming and unashamedly romantic' RUTH JONES

'Sparkling and uplifting' MHAIRI MCFARLANE

'Every page of this book is perfect' CRESSIDA MCLAUGHLIN

'Swooningly romantic...I didn't want to put it down' KIRSTY GREENWOOD

'I absolutely loved This Time Next Year...so funny and sad and brilliant on love, friendship and family. Plus it contains the finest comedic airport security scene since spinal tap' TOM ELLEN

'A beautiful debut full of heart, soul and serendipity with characters you can't help but fall in love with.' ALEX BROWN

'This Time Next Year will make you laugh, cry and keep reading long into the night - it's the escapist read everyone needs right now.' HOLLY MARTIN

'A funny, pull-at-your-heartstrings read, this is the perfect companion for curling up with hot chocolate and a blanket. Unashamedly romantic and packed full of holiday sparkle, it's a hug in book form.' JOSIE SILVER

'Uplifting and relatable' WOMAN & HOME

'Bursting with colour, I was rooting for the pair the whole way through.' PRIMA

'This Time Next Year has a heroine you'll want to be friends with and a hero you'll want to spend more time with. A note-perfect romcom.' RED

'Funny, perceptive, and completely binge-worthy!' SUN ON SUNDAY
____________________
Readers are falling in love with This Time Next Year:

'I loved every moment ... It's so clever and intricate and I adored it.'

'This is a book that I will definitely be re-reading... I fell in love with the characters.'

'This Time Next Year is utterly refreshing. Filled with love (a little lust) and laughter.'

'I completely loved this book! Blissfully indulgent on the romance ... I loved the writing'

'I was smitten with this story from the first chapter.'

'The book you're looking for!!'

'I enjoyed this beautiful and romantic story. The plot was well crafted and the characters were people I could relate to and empathise with. Definitely recommended.'

'The characters were great and I was sad to finish the book as I would no longer be spending time in their company. The story is lovely and also believable, I will be recommending this book to all my friends.'

'You'll start the book because it sounds cute, you'll keep reading it because the plot keeps unfolding and not once does it stand still or stagnate and you'll re-read it because you love all the people encapsulated within the pages so much.'

'This book is delightful. It's a big hug; a hot chocolate; your favourite onesie, all rolled into one.'

'I would really recommend this to anyone that really does believe in fate, enjoys proposals from a knight on a unicorn and knows that love will always win.'

'I absolutely loved it, truly one of the best books I have read.'

© Sophie Cousens 2020 (P) Penguin Audio 2020
Genre
Contemporary romance, Modern & contemporary fiction, Contemporary lifestyle fiction
Listen to a sample
It was so refreshing to read a book that contained enough humour to make me laugh out loud more times than I have in a while. I thought that the storyline was pure fun, pure indulgence and pure escapism [...] I have a very strong feeling that Sophie Cousens' novel is going to soar and, if an author can create a unique and hilarious love story that just keeps on giving, I absolutely cannot wait to see how Cousens' puts her own individual spin on other novels in the future.
This was a truly wonderful read and once I started I couldn't put it down[...] The writing was absolutely perfect and I will definitely by looking out for more by this author[...] This is definitely a contender for my Book of the Year list, and I would wholeheartedly recommend this!
We adored this funny and heart-warming romance!
Grab the tissues and snuggle up for a real feel-good rom-com
This instant mood-lifteris a refreshing take on the boy-meets-girl tale