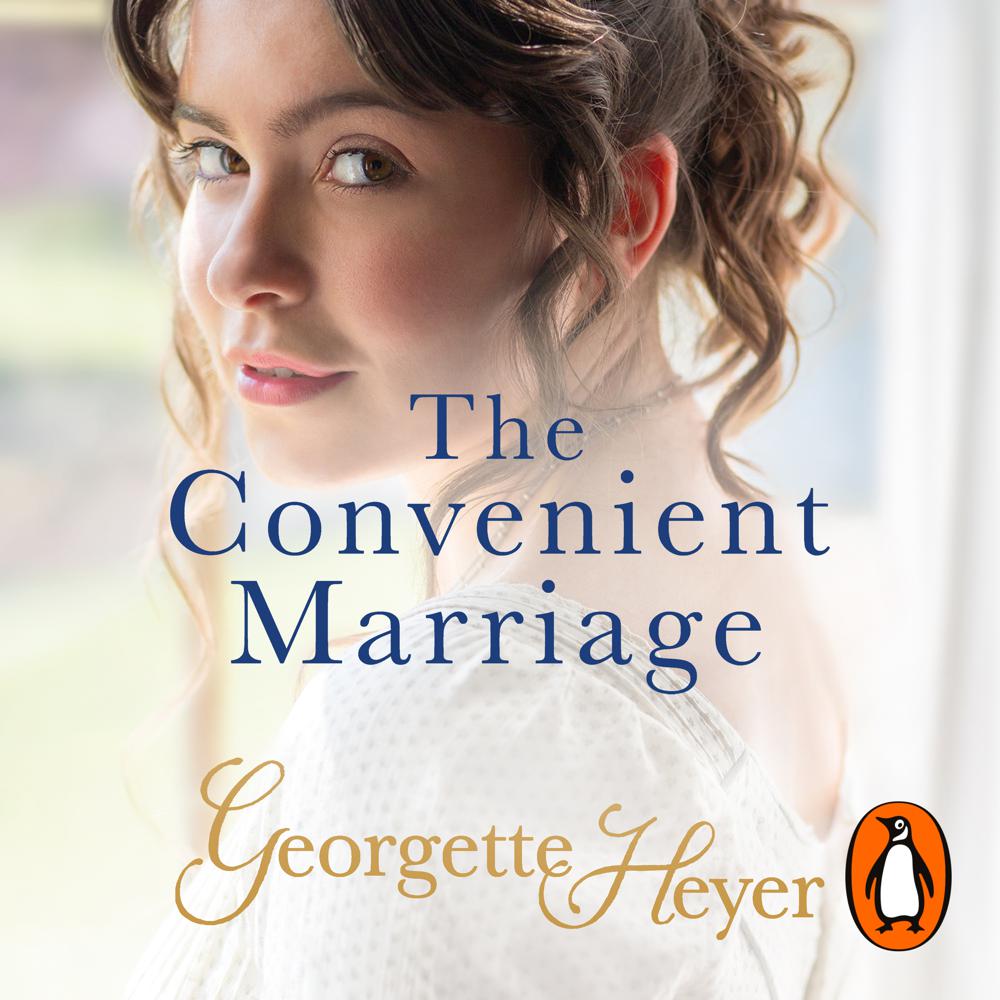 Narrated By: Avita Jay
Duration: 10 hours and 34 minutes
What to expect
Brought to you by Penguin.

The Convenient Marriage is read by Avita Jay, who has appeared on stage in Sunday Morning at the Centre of the World, Peer Gynt and Bring on the Bollywood.

Horry Winwood doesn't play by the rules.

So when her family are near ruin and her sister is about to enter a loveless marriage to a wealthy man to settle the family debts, young and headstrong Horry proposes to marry him in her sister's place.

As her new husband's attentions fall elsewhere, Horry begins to feel increasingly unhappy.

Then she meets the attractive and dangerous Lord Lethbridge and her days suddenly become more exciting.

But there is bad blood between Horry's husband and her new acquaitnance, and as complications and deceptions mount, the social tangle grows ever trickier to unpick.

Will Horry's gamble cost her everything she holds most dear?

'One of my perennial comfort authors. Heyer's books are as incisively witty and quietly subversive as any of Jane Austen's' Joanne Harris

WHY READERS LOVE GEORGETTE HEYER AND THE CONVENIENT MARRIAGE:

"Handsome hero, beautiful heroine, nasty baddie, beautiful gowns and all misunderstandings sorted out by the last page. If you've never read Georgette Heyer before - why?"

"This was my first Georgette Heyer novel and I thoroughly enjoyed it! The story concerns love and marriage, trust and friendship, gossip and dastardly deeds, insult and revenge, misunderstandings and mishaps."

"You really find yourself getting inside the characters and caring about them."

© Georgette Heyer 1934 (P) Penguin Audio 2021
Genre
Historical romance, Historical fiction, Classic fiction
Listen to a sample
Wonderful characters and rapturously romantic
Triumphantly good . . . Georgette Heyer is unbeatable
It is utterly delightful, all of it, and I am going to be sharing Heyer novels from now on with anyone I know who is in need of a pick-me up.
My favourite novelist . . . If you haven't read Georgette Heyer before, I envy you. What a treat you have in store!
Heyer's characterisation and dialogue are an abiding delight to me.