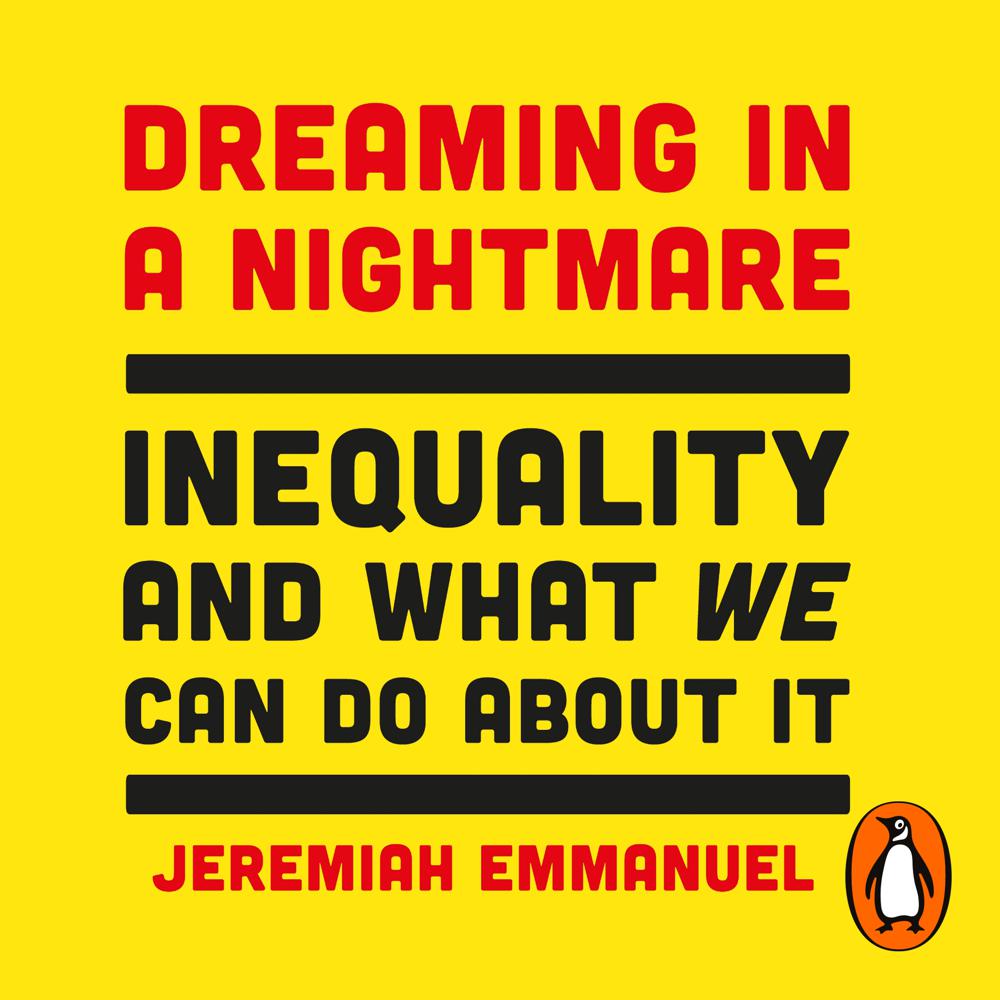 Narrated By: Jeremiah Emmanuel, Krystal Mamongo, Robbie Luboya
Duration: 7 hours and 56 minutes
What to expect
Brought to you by Penguin.

A moving and powerful account of the problems faced by a new generation, from crime to poverty to an increasingly divided society, from an extraordinarily accomplished young activist and entrepreneur.
My name is Jeremiah Emmanuel. I'm twenty years old. I'm an activist, an entrepreneur, a former deputy young mayor of Lambeth and member of the UK Youth Parliament. I wanted to change the world, but the world I was born into changed me first.
Raised in south London, I lived in an area where crime and poverty were everywhere and opportunities to escape were rare. Violence was accepted, prison was expected. Your best friend might vanish overnight, never to be seen again. That was the world I knew; the only one I thought was possible for people like me.
But somehow, as I got older, I found my way to a different world: a place where people listened to you, where opinions were heard, where doors were opened, where there were opportunities around every corner. Everything had stayed the same and everything had changed.
This is the story of how I did it, the people who helped me get there, and the huge hurdles I – and my entire generation – have to learn to face and overcome. It's the story of how to move forward in a world that's holding you back.
©Jeremiah Emmanuel 2020 (P) Penguin Audio 2020
Genre
Autobiography: historical, political & military
Listen to a sample
A moving and powerful memoir.
An emotionally searing and powerful account from the 21-year-old youth activist, a former deputy young mayor of Lambeth and entrepreneur who, at 17, was one of the youngest people to receive a British Empire Medal from the Queen. Deftly moving between the past and the present the book illuminates the polarising worlds Jeremiah inhabits ... A rallying cry for gen Z to overcome obstacles, Dreaming in a Nightmare is ultimately a book about hope and galvanising change.
A powerfully moving account of his humble, single-parent upbringing in south London; his dreams and the barriers he had to break through.
Both personal and political, weaving tales of his own life with advice for other young people and a call for everyone to do their part in creating an equal society ... Emmanuel is a great communicator; he writes and speaks with confidence. It's easy to see how, from such a young age, he has been able to engage people on the issues he wants to tackle.
His book reads as an inspirational text (Emmanuel is an altruistic entrepreneur and activist who started his first charity as a teenager), and a rousing heartfelt testimony in which self-love trumps self-loathing ... his graceful book fulfils its humble ambition to act as "a guide to recognising the nightmare - and a blueprint for dreaming your way out of it."