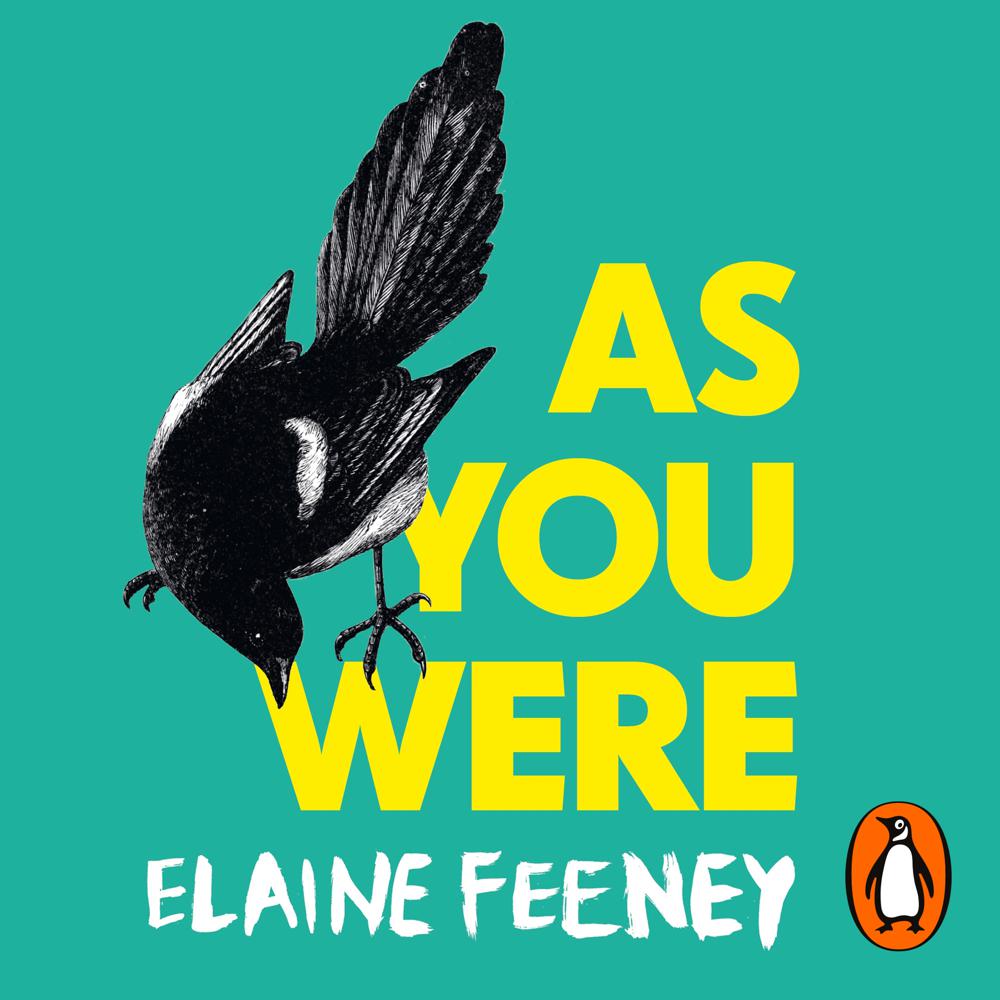 Narrated By: Siobhan O'Kelly
Duration: 7 hours and 54 minutes
What to expect
Brought to you by Penguin.

**ONE OF THE OBSERVER'S 10 BEST DEBUT NOVELISTS OF 2020**

'An absolute tour de force: raw, sharp and wild' Lisa McInerney

'Amazing... Brimful of brilliant characters -- I LOVED IT!' Marian Keyes

Sinéad Hynes is a tough, driven, funny young property developer with a terrifying secret.

No-one knows it: not her fellow patients in a failing hospital, and certainly not her family. She has confided only in Google and a shiny magpie.

But she can't go on like this, tirelessly trying to outstrip her past and in mortal fear of her future. Across the ward, Margaret Rose is running her chaotic family from her rose-gold Nokia. In the neighbouring bed, Jane, rarely but piercingly lucid, is searching for a decent bra and for someone to listen. Sinéad needs them both.

As You Were is about intimate histories, institutional failures, the kindness of strangers, and the darkly present past of modern Ireland. It is about women's stories and women's struggles. It is about seizing the moment to be free.

Wildly funny, desperately tragic, inventive and irrepressible, As You Were introduces a brilliant voice in Irish fiction with a book that is absolutely of our times.

'A truly original voice. Raw, urgent and uncompromising about the lengths we go to to conceal hurt, deception, psychic pain... A brilliant portrayal of the kindness of strangers, the kinship of women and the heartbreak of married love.' Mary Costello

'Elaine Feeney's voice is utterly singular, thrilling, unpredictable, a continuous pleasure. It seems trite in the face of such a captivating and original novel to say that we're lucky to have her - but we are.' Nicole Flattery

'Beautiful, torrential, vital, Elaine Feeney's debut novel aches with all the comedy and sorrow of how it feels to be alive now.' Conor O'Callaghan

© Elaine Feeney 2020 (P) Penguin Audio 2020
Genre
Modern & contemporary fiction, Contemporary lifestyle fiction, Narrative theme: Love & relationships, Family life fiction, Narrative theme: Death, grief, loss, Humorous fiction
Listen to a sample
A truly original voice. Raw, urgent and uncompromising about the lengths we go to to conceal hurt, deception, psychic pain... A brilliant portrayal of the kindness of strangers, the kinship of women and the heartbreak of married love.
As You Were is an absolute tour de force: raw, sharp and wild. Elaine Feeney writes with such love for and understanding of her characters. It's the literary equivalent of a stiff drink beside a warm fire: a book that will rattle you before it settles you.
'An absolutely fabulous book'
As You Were was just (effing) amazing. Brimful of brilliant characters – what an exciting, visceral, poetic read. I adored the lack of sentimentality. Sinéad Hynes is complex and excellently realised – a role model too, for I found her (sometime) selfishness thrillingly refreshing. As You Were gives permission to Irish women to put themselves first, and considering what we've come from, that's seismic. Elaine Feeney is such a talent. I LOVED it!
Comic, heartfelt and full of characters who walk off the page, it feels like Irish writing has been waiting a long time for a voice as unique and insistent as Elaine Feeney. A superb, unforgettable debut.