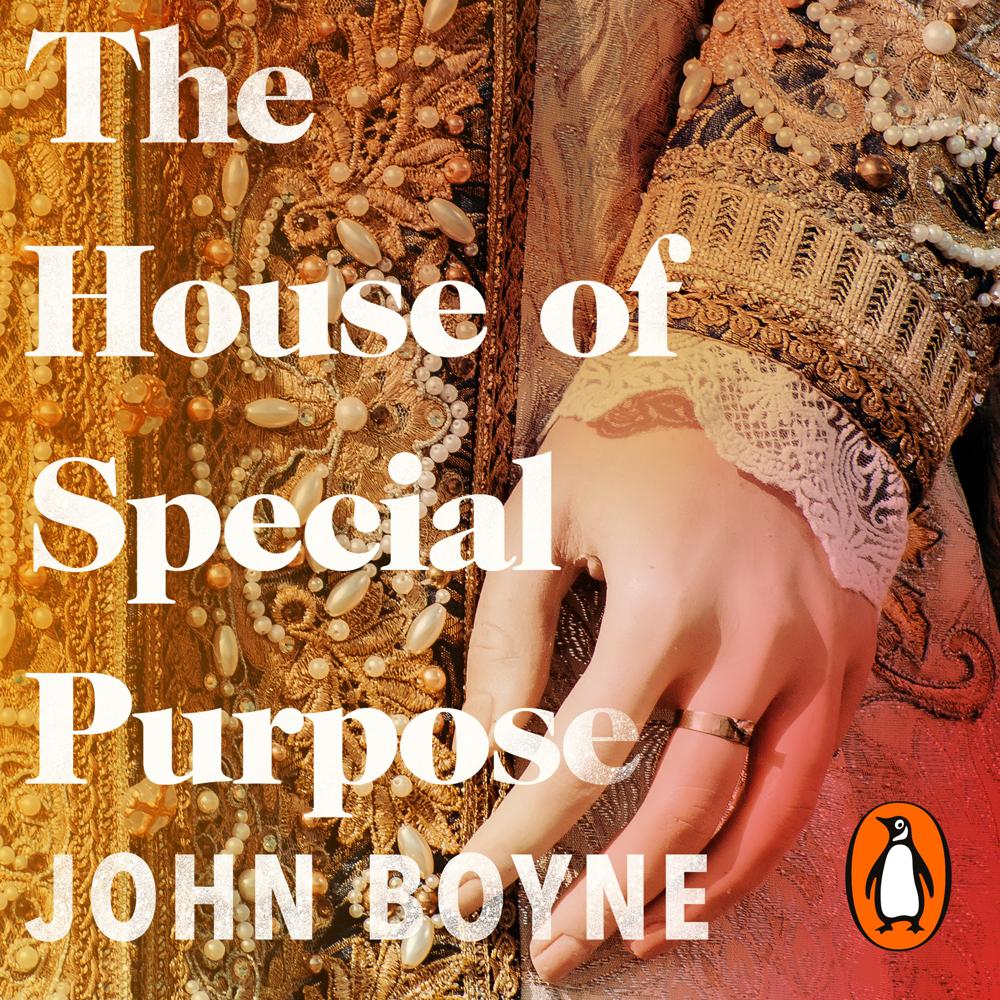 Narrated By: James Wilby
Duration: 15 hours and 43 minutes
What to expect
Brought to you by Penguin.
Russia, 1915: At the age of 16, Georgy Jachmenev steps in front of an assassin's bullet intended for the heart of a senior member of the Russian Imperial Family. He is instantly proclaimed a hero. Before the week is out, his life as the son of a peasant farmer is changed forever when he is escorted to St Petersburg to take up his new position - as bodyguard to Alexei Romanov, the only son of Tsar Nicholas II.
Sixty five years later, visiting his wife Zoya as she lies dying in a London hospital, memories of the life they have lived together flood his mind. Their marriage, while tender, has been marked by tragedy, the loss of loved ones, and experiences of exile that neither can forget.
THE HOUSE OF SPECIAL PURPOSEis a novel about a young man ripped from a loving home and thrust into the heart of a dying empire. Privy to the secrets of Nicholas and Alexandra, the machinations of Rasputin and the events which led to the final collapse of the autocracy, Georgy is a witness and participant in a drama which will echo down the century. His is also a story of a marriage in which a husband finds it impossible to live in the present and a wife unable to reconcile herself with the past.
Part love story, part historical epic, part tragedy, the novel moves from revolutionary St Petersburg to Paris after the First World War, and from London during the Blitz to the eastern coast of Finland during the 1980s, before returning to a quiet hospital bed where Georgy and Zoya's story must finally be resolved.
©John Boyne 2009 (P) Penguin Audio 2020
Genre
Modern & contemporary fiction, Historical fiction
Listen to a sample
Boyne writes with consumnate ease, and is particularly good at drawing the indecently rich world of the pre-revolutionary Romanovs.
John Boyne has a talent for bringing big historical events to life...Boyne has skilfully drawn a living, breathing character who not only witnessed one of the greatest events of the 20th century but also had his own part to play in how the dramatic tale unravels.
Boyne is a skilled storyteller...his novel is an exciting, fast-paced story that compels the reader through its 70-year span...his gifts are for deft plotting and strong, occasionally very funny dialogue...absorbing and richly satisfying.