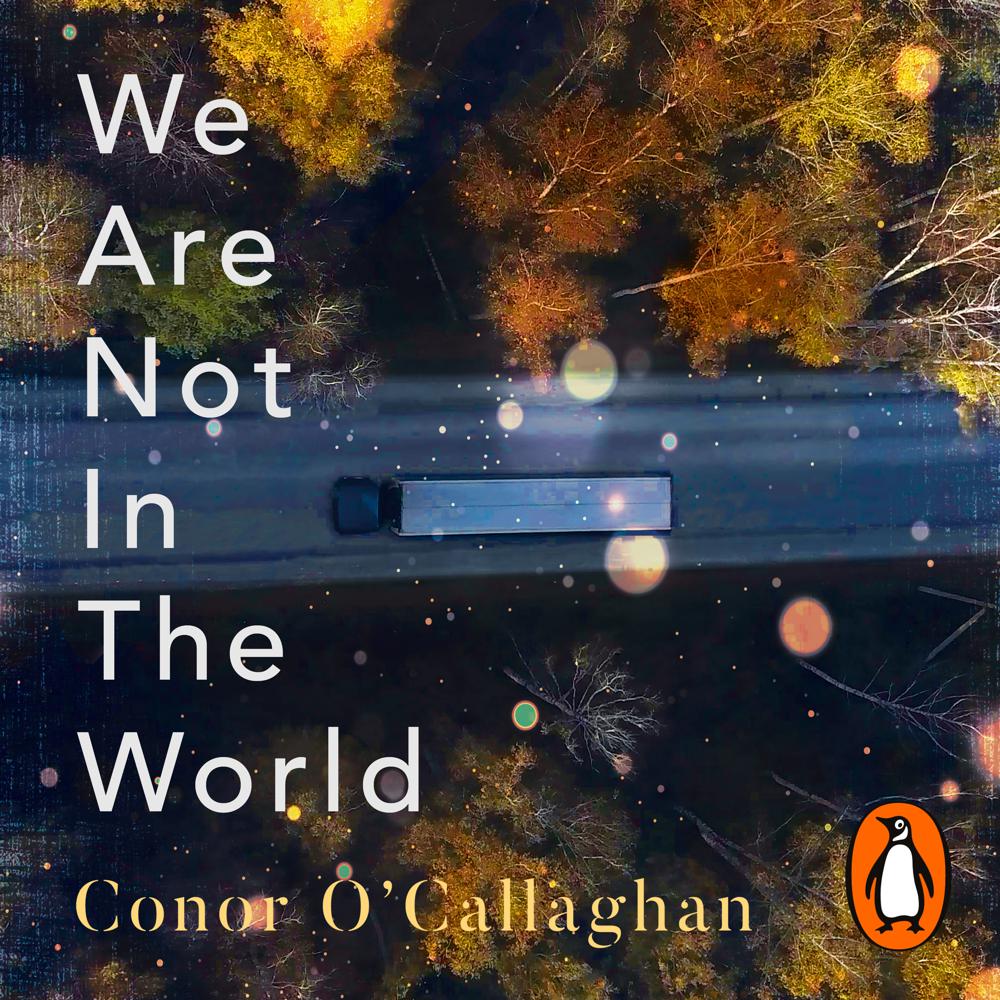 Narrated By: Sam O'Mahoney
Duration: 6 hours and 44 minutes
What to expect
Brought to you by Penguin.

'Haunting, mesmerising, and so deeply intelligent about the interwoven strengths and frailties of the human heart.' Kamila Shamsie

Heartbroken after a long, painful love affair, a man takes a job driving a haulage lorry through France. Travelling with him is a secret passenger - his daughter. Twenty-something, unkempt, off the rails.

With a week on the road together, man and girl must attempt to restore themselves and each other, and to repair a relationship that is at once fiercely loving and deeply scarred.

As the pair journey down the motorways and through the service stations of France, a devastating picture reveals itself: a story of grief, of shame, and of love in all its complex, dark and glorious manifestations.

PRAISE FOR WE ARE NOT IN THE WORLD:
'Wonderful, wrenching . . . full of enormous feelings very precisely rendered' Sara Baume
'A whirlpool of memories, regrets and hopes' Tim Pears
'An uncanny ability to turn the seemingly insignificant into something monumental' Jan Carson
'Unusual, utterly original and mysterious . . . definitely a 2020 must read' Elaine Feeney

© Conor O'Callaghan 2020 (P) Penguin Audio 2020
Genre
Modern & contemporary fiction, Narrative theme: Love & relationships, Narrative theme: Sense of place, Narrative theme: Interior life, Narrative theme: Death, grief, loss
Listen to a sample
Haunting, mesmerising, and so deeply intelligent about the interwoven strengths and frailties of the human heart.
'Memorably disturbing...stylish, deft...very much of the moment...brilliant. Beckett on wheels.'
Powerful . . . compelling and profoundly moving...establishes O'Callaghan as one of the most talented contemporary Irish writers.
Wonderful, wrenching ... full of enormous feelings very precisely rendered.
Full of wit, charm, and off-beat language - this heartbreaking novel is beautifully drawn in its observation of relationships, intimacy, love and the fragility of family. Unusual, utterly original and mysterious, O'Callaghan is a stunningly good writer. We Are Not In The World is definitely a 2020 must read.