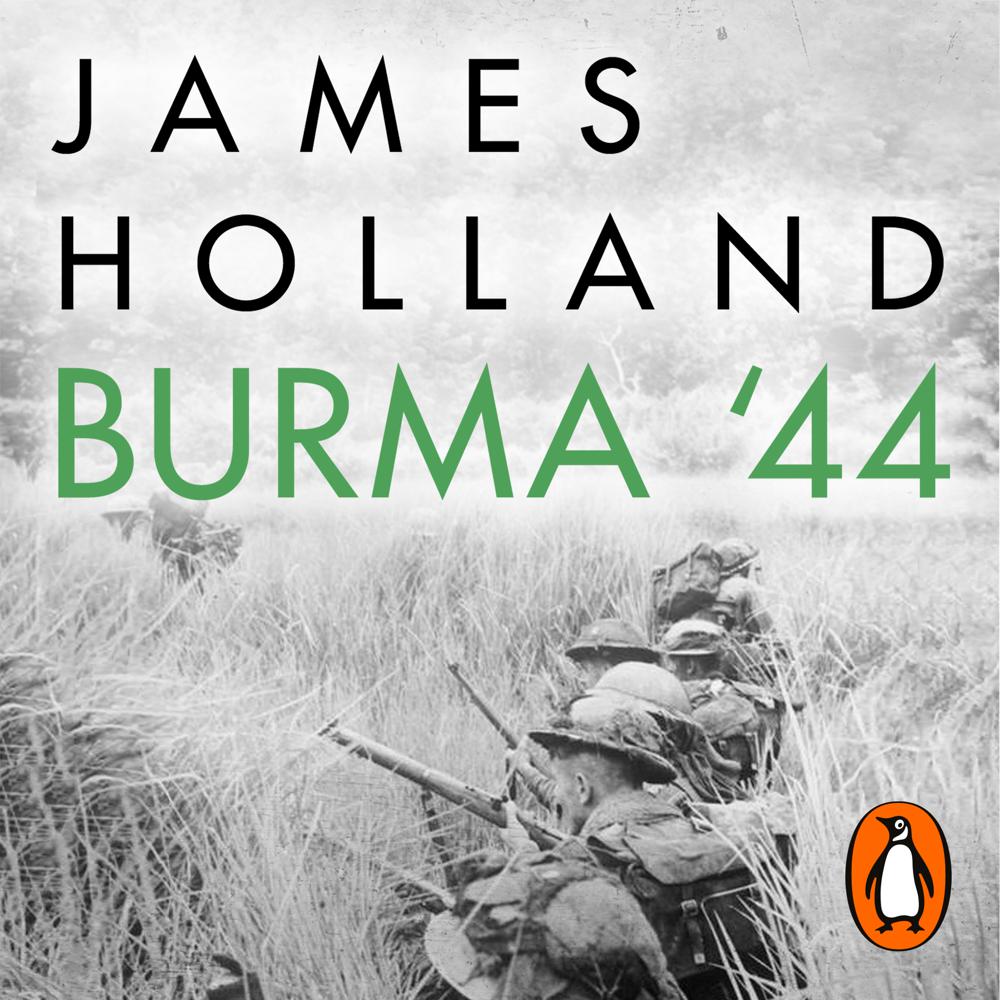 Narrated By: Al Murray
Duration: 9 hours and 59 minutes
What to expect
Brought to you by Penguin.
This audio edition includes an exclusive Q&A between James Holland and Al Murray.

'A thrilling blow-by-blow account' The Times
In February 1944, a rag-tag collection of clerks, drivers, doctors, muleteers, and other base troops, stiffened by a few dogged Yorkshiremen and a handful of tank crews managed to hold out against some of the finest infantry in the Japanese Army, and then defeat them in what was one of the most astonishing battles of the Second World War.
What became know as The Defence of the Admin Box, fought amongst the paddy fields and jungle of Northern Arakan over a fifteen-day period, turned the battle for Burma. Not only was it the first decisive victory for British troops against the Japanese, more significantly, it demonstrated how the Japanese could be defeated. The lessons learned in this tiny and otherwise insignificant corner of the Far East, set up the campaign in Burma that would follow, as General Slim's Fourteenth Army finally turned defeat into victory.
Burma '44 is a tale of incredible drama. As gripping as the story of Rorke's drift, as momentous as the battle for the Ardennes, the Admin Box was a triumph of human grit and heroism and remains one of the most significant yet undervalued conflicts of World War Two.
© James Holland 2020 (P) Penguin Audio 2020
Genre
Modern warfare, Military history
Listen to a sample
Holland is good on the mechanics of warfare and gives a thrilling blow-by-blow account of the fighting, which will please military buffs. There are also crisp vignettes of the commanders . . . But it is the voices of the fighting men that lift this book above the level of a simple battle narrative. Holland has a good ear.
Vivid . . . military historian James Holland conjures the heroism and horror of this gallant stand by a motley force of doctors, clerks and other base troops against highly trained Japanese infantry.
In this superb account of an obscure but decisive battle fought in almost indescribably difficult jungle terrain, the always excellent James Holland tells a tale of heroism and grit to match any in the annals of war
Up there with Rorke's Drift . . . in rescuing the Battle of the Admin Box from oblivion, Holland has performed a signal service for all the men who fought – and died – in its defence
A gripping account of one of the war's lesser-known episodes