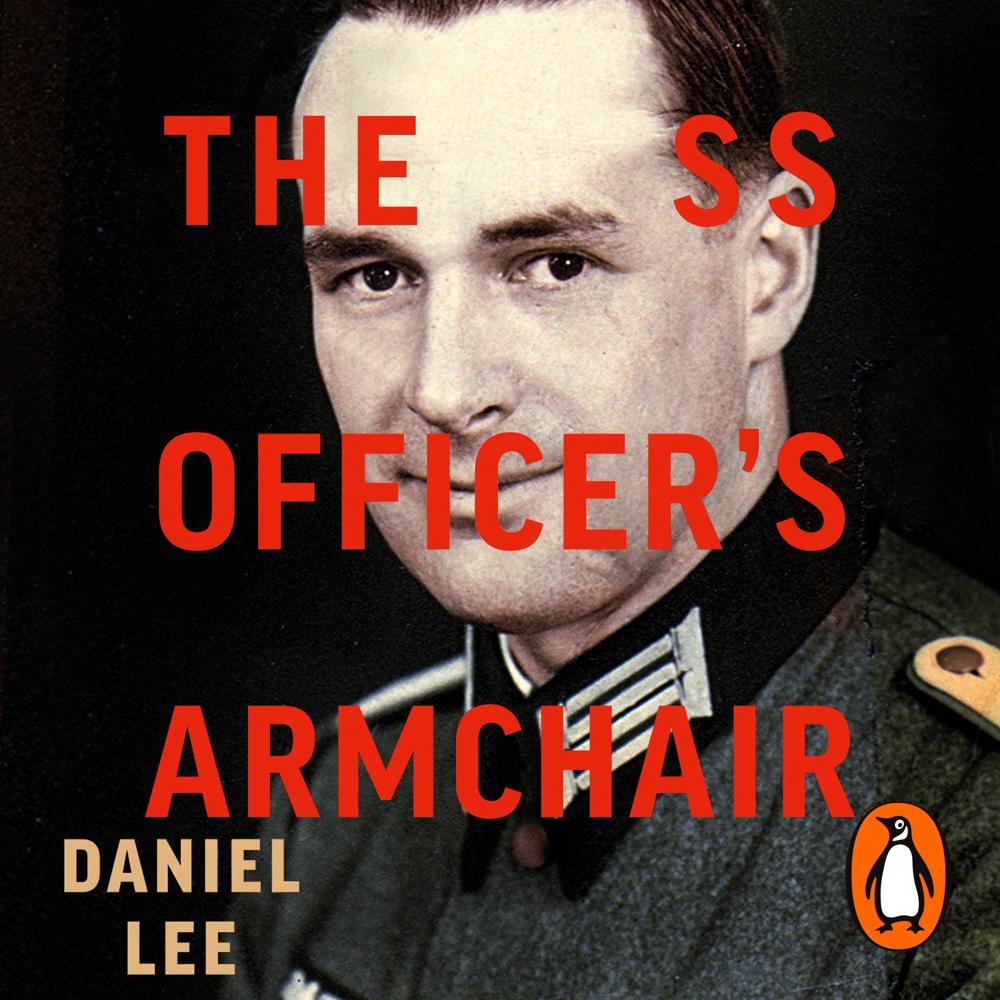 Narrated By: Alex Wyndham
Duration: 8 hours and 32 minutes
What to expect
Brought to you by Penguin.
It began with an armchair. It began with the surprise discovery of a stash of personal documents covered in swastikas sewn into its cushion. The SS Officer's Armchair is the story of what happened next, as Daniel Lee follows the trail of cold calls, documents, coincidences and family secrets, to uncover the life of one Dr Robert Griesinger from Stuttgart. Who was he? What had his life been – and how had it ended?
Lee reveals the strange life of a man whose ambition propelled him to become part of the Nazi machinery of terror. He discovers his unexpected ancestral roots, untold stories of SS life and family fragmentation. As Lee delves deeper, Griesinger's responsibility as an active participant in Nazi crimes becomes clearer.
Dr Robert Griesinger's name is not infamous. But to understand the inner workings of the Third Reich, we need to know not just its leaders, but the ordinary Nazis who made up its ranks. Revealing how Griesinger's choices reverberate into present-day Germany, and among descendants of perpetrators, Lee raises potent questions about blame, manipulation and responsibility.
A historical detective story and a gripping account of one historian's hunt for answers, The SS Officer's Armchair is at once a unique addition to our understanding of Nazi Germany and a chilling reminder of how such regimes are made not by monsters, but by ordinary people.
©Daniel Lee 2020 (P) Penguin Audio 2020
Genre
Second World War, Biography: historical, political & military, Fascism & Nazism
Listen to a sample
Understand this mediocre, provincial Nazi and you understand the terrible tragedy of 20th-century Germany... This is an admirable work of historical research, and is carefully and briskly written. Lee has been a pitbull of a researcher.
Beautiful and gripping, it unfolds like a detective story as an obscured past emerges into the light.
An intriguing, honest and superbly documented portrait of what could be called an 'unremarkable' SS life... The strength of Lee's book is the way these facts of history are twinned with the perverted domesticity of everyday Nazism... The armchair stuffed with hidden swastikas is an apt symbol for that weird and disturbing double life.
Balancing historical research of the highest professional level with writing...that reads like a fast-paced detective novel... The SS Officer's Armchair is such a compelling read because Lee leaves no stone unturned... Fascinating.
This is a little gem of a book. It is beautifully written and reads as grippingly as a detective story. The story of the quest is fascinating in itself but the result is also a work of serious historical scholarship. Its reconstitution of the life and career of an 'ordinary Nazi' throws revealing light on the workings of the Nazi regime.