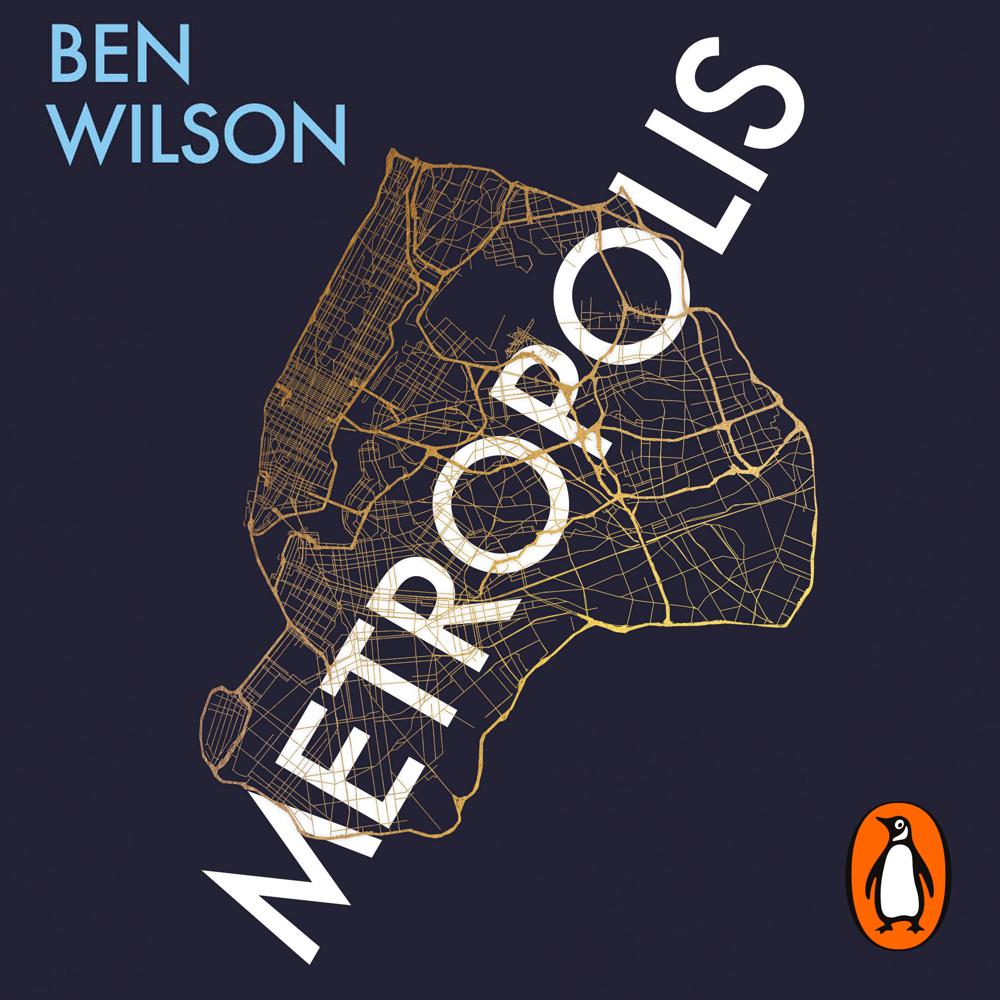 Narrated By: John Sackville
Duration: 17 hours and 8 minutes
What to expect
Brought to you by Penguin.

A dazzling, globe-spanning history of humankind's greatest invention: the city.

From its earliest incarnations 7,000 years ago to the megalopolises of today, the story of the city is the story of civilisation. Although cities have only ever been inhabited by a tiny minority of humanity, the heat they generate has sparked most of our political, social, commercial, scientific and artistic revolutions. It is these world-changing, epoch-defining moments that are the focus of Ben Wilson's book, as he takes us on a thrilling global tour of the key metropolises of history, from Urk, Athens, Alexandria and Rome, to Baghdad, Lübeck and Venice, to Lisbon, Amsterdam, London, Paris, New York, LA, Shanghai and Lagos.

Managing and re-imagining the city is already one of the most pressing issues of the twenty-first century. With over half the world's population now living in cities, and with the cosmopolitanism of the major world metropolises under attack from revived nationalism and hostility to globalisation, it has never been more important to understand cities and the role they have played in making us who we are.

Rich with individual characters, scenes and snapshots of daily life, Metropolis combines scholarship and storytelling in a terrifically engaging, stylishly written history of the world through an urban lens.

© Ben Wilson 2020 (P) Penguin Audio 2020
Genre
Biography & non-fiction prose, Urban communities, Settlement, urban & rural geography, Social & cultural history, General & world history, History: specific events & topics, History of ideas
Listen to a sample
Brilliant... Enchanting... This is a history of the world told through its most buccaneering units... And it is full of quirky facts about London.
Wilson [is] an erudite, creative guide to the history of civilization through its great urban areas... He broadens the book's focus beyond the usual Western suspects... An excellent account.
Wilson sets out to match Mumford's sweep in Metropolis, and he brilliantly synthesises the forces that make cities hum.
Compendious and fascinating... Metropolis is crammed with local colour; and what gives the historical schema its real flavour is the deviations it allows... It makes you understand why we opted for cities in the first place, and why, despite the doom and gloom, I doubt we will be quitting them any time soon.
Capacious, entertaining and rich in wondrous detail, this is a work of history that pulls of the startling feat of measuring up to the immensity of its subject matter.