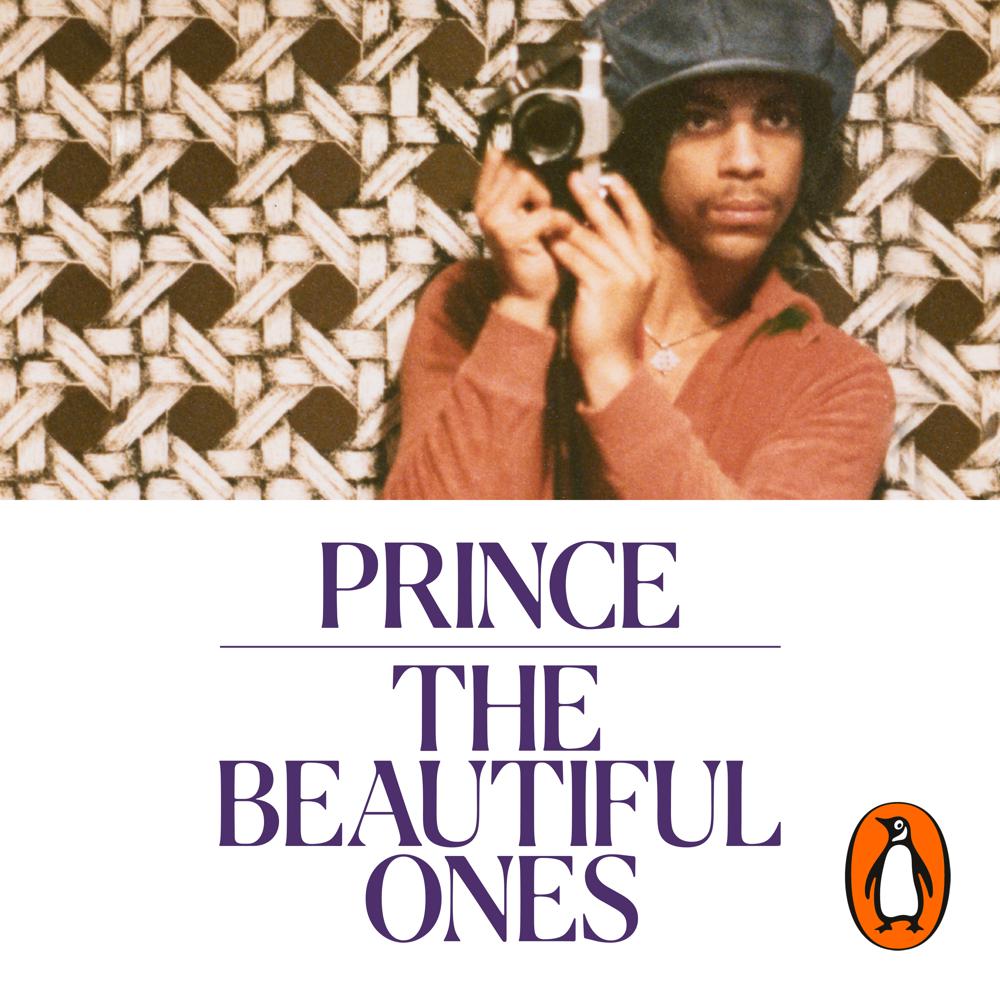 Narrated By: Adepero Oduye, Dan Piepenbring, Esperanza Spalding
Duration: 3 hours and 5 minutes
What to expect
Brought to you by Penguin.

The brilliant coming-of-age-and-into-superstardom story of one of the greatest artists of all time, in his own words - featuring the exquisite memoir he began writing before his tragic death.
Prince was a musical genius, one of the most beloved, accomplished, and acclaimed musicians of our time. He was a startlingly original visionary with an imagination deep enough to whip up whole worlds, from the sexy, gritty funk paradise of 'Uptown' to the mythical landscape of Purple Rain to the psychedelia of 'Paisley Park'. But his most ambitious creative act was turning Prince Rogers Nelson, born in Minnesota, into Prince, one of the greatest pop stars of any era.
The Beautiful Ones is the story of how Prince became Prince - a first-person account of a kid absorbing the world around him and then creating a persona, an artistic vision, and a life, before the hits and fame that would come to define him. The audiobook is told in four parts. The first is composed of the memoir Prince was writing before his tragic death, which brings us into his childhood world through his own lyrical prose. The second part takes us through Prince's early years as a musician, before his first album was released, via an evocative scrapbook of Prince's writing. The third section shows us Prince's evolution, going up to the cusp of his greatest achievement, which we see in the audiobook's fourth section: his original treatment for Purple Rain - the final stage in Prince's self-creation, where he retells the autobiography of the first three parts as a heroic journey.
The audiobook is framed by editor Dan Piepenbring's riveting and moving introduction about his profound collaboration with Prince in his final months - a time when Prince was thinking deeply about how to reveal more of himself and his ideas to the world, while retaining the mystery and mystique he'd so carefully cultivated.
This work is not just a tribute to an icon, but an original and energising literary work in its own right, full of Prince's ideas and vision, his voice and image - his undying gift to the world.
Genre
Autobiography: arts & entertainment, Memoirs, Popular music, Music reviews & criticism
Listen to a sample
The Beautiful Ones is a splendidly produced book… and if we are only to have fragments, then these are the very best ones to have: childhood, his complex relationship with his handsome father… and his beautiful complicated mother Mattie… this book is a fun glance, a tiny bolt from what now feels like a very distant past, and will leave you feeling nothing but huge affection for little, brilliant Skipper.
A compelling curiosity that finds its author orbiting around a few touchingly intimate encounters with his sphinx-like subject… with passages, lyric sheets and photographs from the Purple One himself.
The Beautiful Ones is for everyone. It doesn't matter whether you're a Prince fanatic or if your interest is simply piqued by all things music or pop culture: The book is worth picking up.The Beautiful Ones is not a read, but an experience, an immersion inside the mind of a musical genius. You are steeped in Prince's images, his words, his essence… The book can be a starting point for a Prince fascination, or a continuation of long-standing admiration. Either way, it will deepen the connection of any reader with the musical icon.
It's both a pleasure and a surprise to say that although The Beautiful Ones may not satisfy fans' wildest dreams, it delivers much, much more than we had any reason to expect. As is clear from editor Dan Piepenbring's very long intro, Prince took the project very seriously, and it shows in the work he delivered. Although the actual autobiography segment of this book ends at the end of Prince's teens, it shines an intimate and revealing light on the least-known period of his life — his childhood — which is embellished with family photos, notes and other ephemera.
Admittedly, The Beautiful Ones is a book in pieces, fragments of the ground-braking autobiography Prince had planned. Pieced together after his death in 2016, it collects his handwritten childhood memoirs, superb personal photographs and his chosen co-writer Dan Piepenbring's vivid account of their brief collaboration. Yet remarkably despite the central absence, it still catches something of Prince between the gaps- a trace of perfume, a glance to camera, a first kiss.