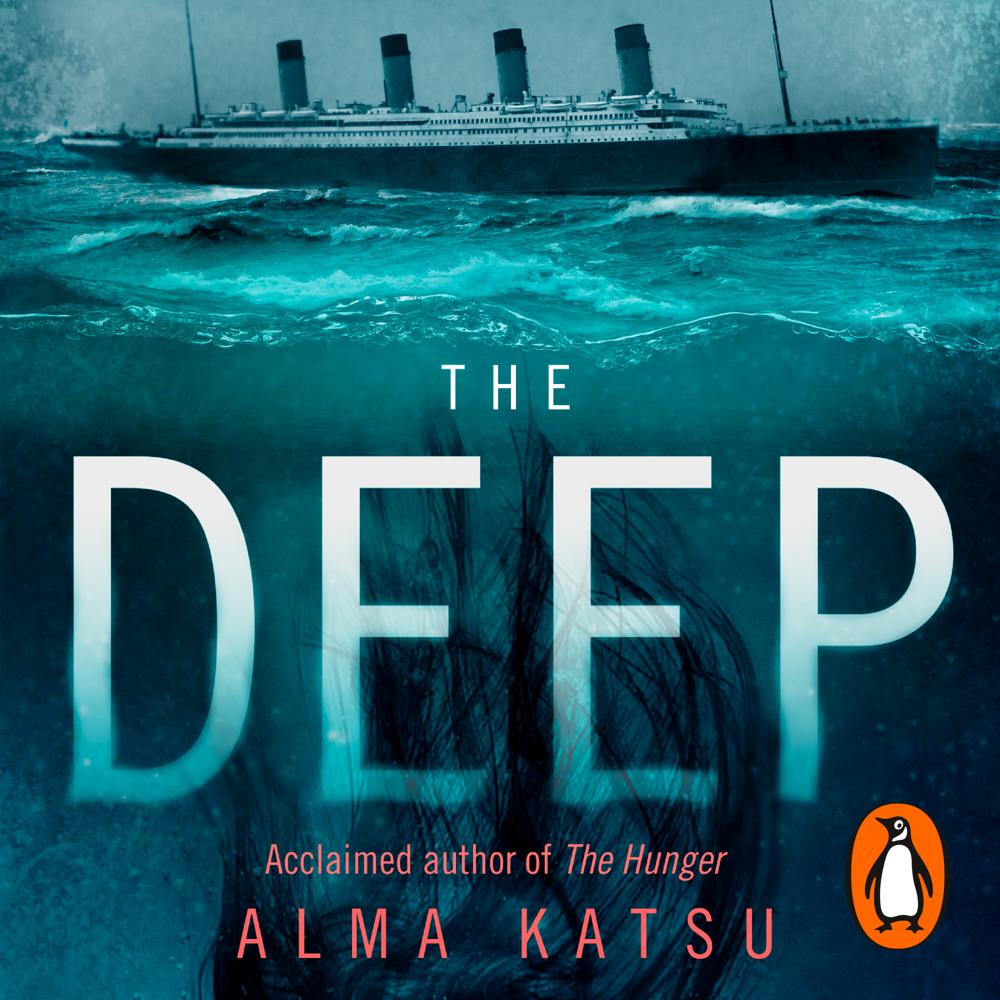 Narrated By: Jane Collingwood
Duration: 12 hours and 50 minutes
What to expect
Brought to you by Penguin.

'Beautifully written, thoroughly absorbing and totally terrifying.' C.J. Tudor, bestselling author of The Chalk Man
Someone, or something, is haunting the Titanic.

Deaths and disappearances have plagued the vast liner from the moment she began her maiden voyage on 10 April 1912. Four days later, caught in what feels like an eerie, unsettling twilight zone, some passengers - including millionaire Madeleine Astor and maid Annie Hebbley - are convinced that something sinister is afoot. And then disaster strikes.
Four years later and the world is at war. Having survived that fateful night, Annie is now a nurse on board the Titanic's sister ship, the Britannic, now refitted as a hospital ship. And she is about to realise that those demons from her past and the terrors of that doomed voyage have not finished with her yet . . .
Bringing together Faustian pacts, the occult, tales of sirens and selkies with themes of guilt and revenge, desire and destiny, The Deep offers a thrilling, tantalizing twist on one of the world's most famous tragedies.
© Alma Katsu 2020 (P) Penguin Audio 2020
Genre
Historical fiction, Historical adventure fiction, Horror & supernatural fiction, Historical crime & mysteries
Listen to a sample
At once both tragic and chilling, The Deep perfectly blends psychological thriller and eerie gothic ghost story to create something truly haunting, drawing you down into its dark depths before finally letting you up for air.
An incredibly ambitious setting, prose as ornate as the boat, mood as ghostly as Gothic, and what must have been enough research to build a ship of her own . . . The Deep is thrilling, rich, frightening, unsettling, and, best of all, told from the heart . . . The Hunger was fantastic, but The Deep is divine . . . a brilliant author.
Elegant and eerie. Alma Katsu really is something rather special.
The way Alma Katsu weaves the true story of the Titanic and her sister ship, Britannic, with this dark, terrifying tale of possession and haunting is phenomenal. Part history, part drama, part love story, part creepy-as-heck ghost tale, with chills icier than the watery depths, The Deep is beautifully written, thoroughly absorbing and totally terrifying.'
Another masterly supernatural reimagining of a historical tragedy: the sinking of the Titanic and her sister ship, the Britannic. Eerie, haunting, and filled with suspense, The Deep is a whirlpool of a novel that pulls you in and doesn't let go.