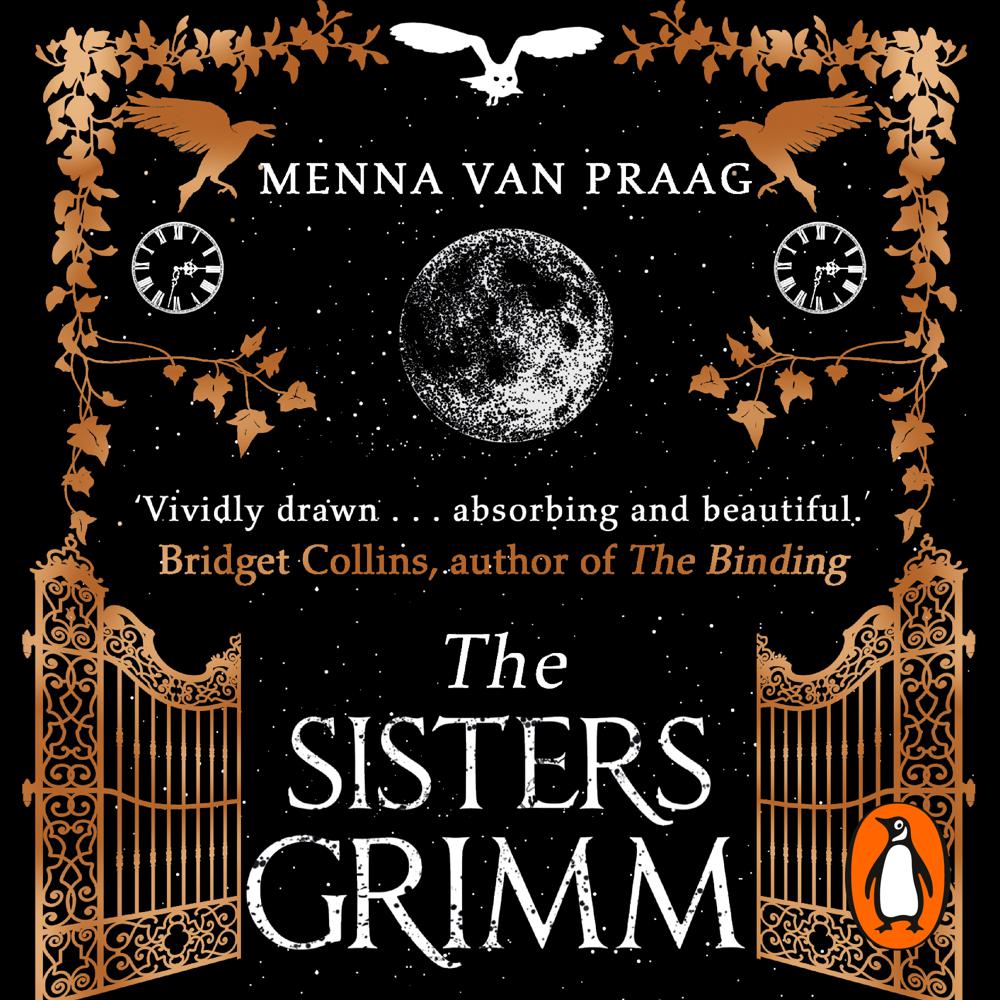 Narrated By: Adjoa Andoh
Duration: 15 hours and 35 minutes
What to expect
Brought to you by Penguin.

'Vividly drawn, evocative and complex, The Sisters Grimm is both absorbing and beautiful - a great achievement' Bridget Collins, bestselling author of The Binding
There are hundreds, possibly thousands, of sisters Grimm on Earth.
You may well be one of them, though you might never know it.
You think you're ordinary.
You never suspect that you're stronger than you seem, braver than you feel or greater than you imagine.
But I hope that by the time you finish this tale, you'll start listening to the whispers that speak of unknown things, the signs that point in unseen directions and the nudges that suggest unimagined possibilities.
I hope too that you'll discover your own magnificence, your own magic . . .
This is the story of four sisters Grimm – daughters born to different mothers on the same day, each born out of bright-white wishing and black-edged desire. They found each other at eight years-old, were separated at thirteen and now, at nearly eighteen, it is imperative that they find each other once again.
In thirty-three days they will meet their father in Everwhere. Only then will they discover who they truly are, and what they can truly do. Then they must fight to save their lives and the lives of the ones they love. Three will live, one will die. You'll have to read on to find out who and why…
© Menna Van Praag 2020 (P) Penguin Audio 2020
Genre
Fantasy, Modern & contemporary fiction, Adventure fiction, Fantasy romance, Dark fantasy, Urban fantasy, Contemporary fantasy, Narrative theme: Interior life
Listen to a sample
A darkly beguiling delight that's perfect for fans of rich and imaginative fantasy books akin to Erin Morgenstern and Neil Gaiman.
One of those rare finds: a vivid and fully-realised act of the imagination, written with the page-turning immediacy of the here and now, but overflowing with the wonder of the stories of old.
Vividly drawn, evocative and complex, The Sisters Grimm is both absorbing and beautiful – a great achievement.
A very grown up fairy-tale with more than a nod to Angela Carter and Philip Pullman . . . textured and complex . . . genuinely thrilling and emotional . . . it's never less than spellbinding.
An entertaining and clever examination of folklore, female empowerment, and the system that attempts to keep women in check.'