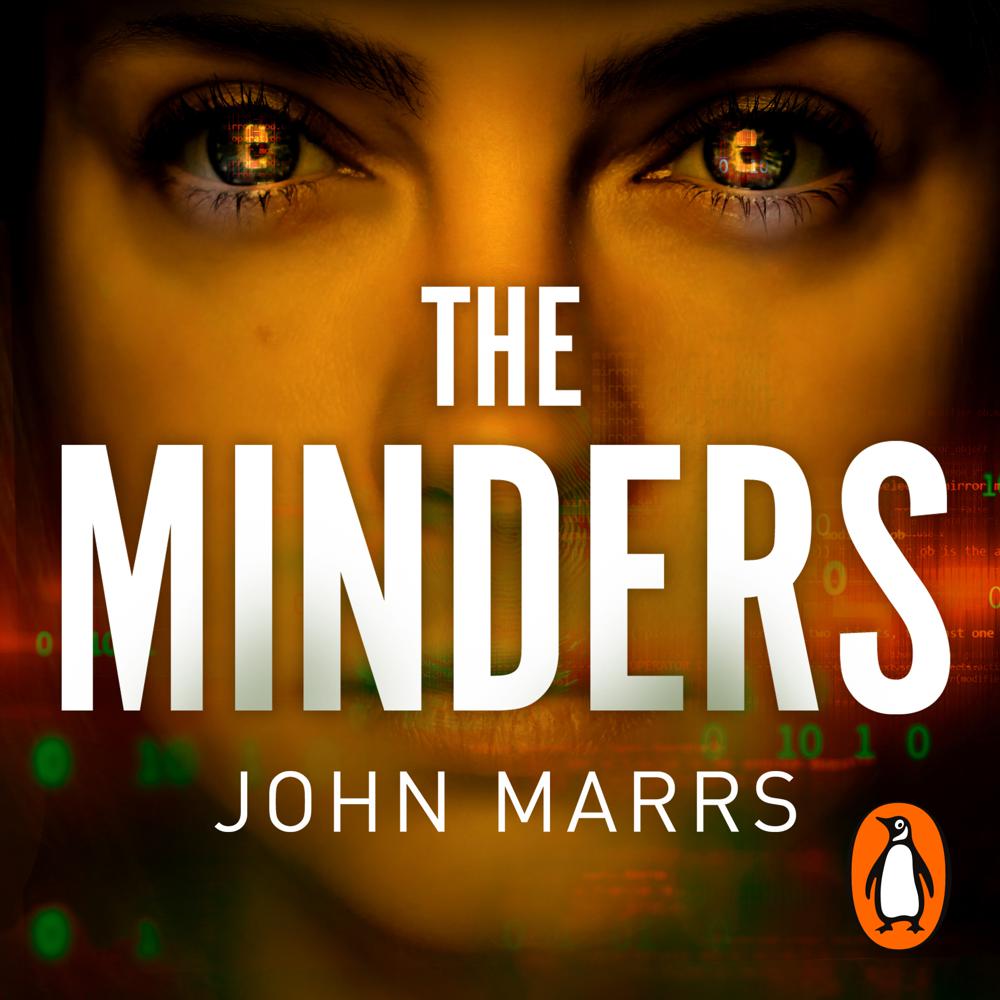 Narrated By: Oliver Hembrough, Katherine Press
Duration: 11 hours and 15 minutes
What to expect
Brought to you by Penguin.
The new Black Mirror-esque thriller from the author of the word-of-mouth sensation THE ONE - soon to be a Netflix original series.
_________________________
Five strangers guard our secrets.
Only four can be trusted...
In the 21st century, information is king. But computers can be hacked and files can be broken into - so a unique government initiative has been born. Five ordinary people have been selected to become Minders - the latest weapon in thwarting cyberterrorism. Transformed by a revolutionary medical procedure, the country's most classified information has been taken offline and turned into genetic code implanted inside their heads.
Together, the five know every secret - the truth behind every government lie, conspiracy theory and cover up. In return, they're given the chance to leave their problems behind and a blank slate to start their lives anew.
But not everyone should be trusted, especially when they each have secrets of their own they'll do anything to protect...
_________________________
'Marrs is brilliant at twists and for the addicts of adrenaline-fuelled twisty rides' PETER JAMES
'One of the most exciting, original thriller writers out there. I never miss one of his books' SIMON KERNICK
©John Marrs 2020 (P) Penguin Audio 2020
Genre
Thriller / suspense fiction, Science fiction, Technothriller, Science fiction: cyberpunk / biopunk
Listen to a sample
Marrs ensures you suspend your disbelief sufficiently to inveigle you within the lives of the Minders - and then you'll be hooked.
Gripping! It's so incredibly intense; a twisted roller coaster so fast-paced you literally cannot move or attempt to do anything else. John Marrs has a unique formula and it's magnificent. This storyline of shocks, thrills and intensity. It's not only fascinating but overwhelmingly frightening too.
A hit the road running story that turns into a marathon that never stops. The story-line is superb, the likelihood possible and the outcome so believable. I was like a rabbit in headlights, mesmerized by what was in front of me but totally thrown by what was behind it all.
This being a John Marrs story, there is a sting in the tale, a twisted complex and multi-layered back story which is woven throughout the book. You wonder where and how it ties in with everything else - an experiment gone wrong perhaps - and as the story plays out the tension, and the speed of the action, begins to increase. This was a book that had me from the start and kept my attention right to the last page. Tense, exciting, with brilliant characters and a very though provoking and intriguing plot, I loved this. Definitely recommended. This has Netflix special written all over it.
If you are a fan of conspiracy theories and love a bit of science-fiction then you will thoroughly enjoy The Minders. Full of twists, turns, oohs and aahs, this book kept me gripped from the opening chapter to the final paragraph and I also admit to getting a bit teary in places.