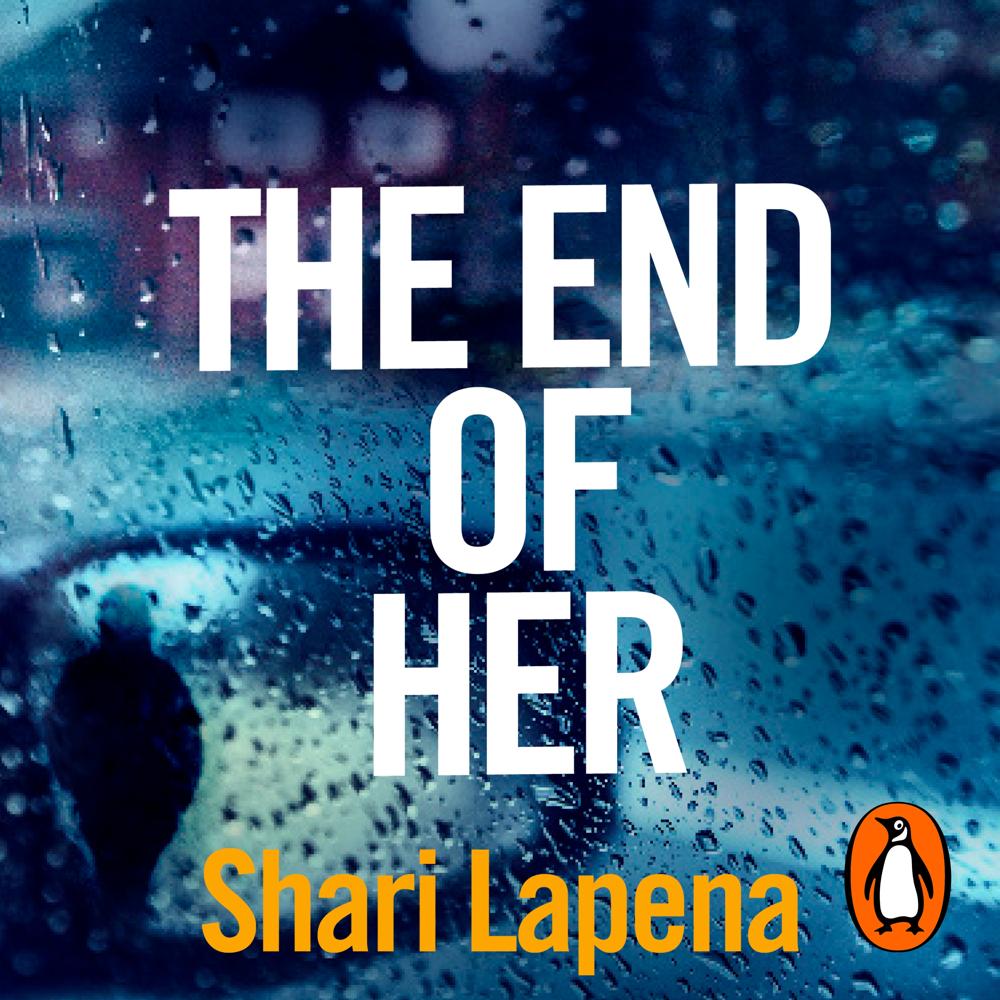 Narrated By: Karissa Vacker
Duration: 9 hours and 23 minutes
What to expect
Brought to you by Penguin.
The latest unputdownable thriller from Shari Lapena, the No. 1 Sunday Times bestselling author of THE COUPLE NEXT DOOR and SOMEONE WE KNOW.
*******
It starts with a shocking accusation . . .
Stephanie and Patrick are recently married, with new-born twins. While Stephanie struggles with the disorienting effects of sleep deprivation, there's one thing she knows for certain – she has everything she ever wanted.
Then a woman from his past arrives and makes a shocking accusation about his first wife. He always claimed her death was an accident – but she says it was murder.
He insists he's innocent, that this is nothing but a blackmail attempt. But is Patrick telling the truth? Or has Stephanie made a terrible mistake?
How will it end?
*******
Praise for Shari Lapena:
'A masterful whodunnit, perfectly paced and expertly plotted, that had me guessing all the way through. I loved it and couldn't put it down.' C L Taylor
'No-one does suburban paranoia like Shari Lapena – this slowly unfurling nightmare will have you biting your nails until the end' Ruth Ware
'Shari Lapena just gets better and better' Cara Hunter
©Shari Lapena 2020 (P) Penguin Audio 2020
Genre
Psychological thriller, Modern & contemporary fiction, Narrative theme: Sense of place, Narrative theme: Death, grief, loss, Narrative theme: Love & relationships, Narrative theme: Interior life, Family life fiction, Crime & mystery: private investigator / amateur detectives, Crime & mystery: women sleuths, Thriller / suspense fiction, Contemporary lifestyle fiction
Listen to a sample
Shari Lapena has done it again – another cracking domestic thriller, and trust me, 'the end' will leave you clamouring for more.
Another unputdownable suburban thriller with the finest love-to-hate characters and a wickedly paced mystery.
I read the cracking The End of Her in one sitting. All hail the Mistress of the Page Turner.
Shari Lapena is one of the best thriller writers in the business.
The End of Her is a slippery eel of a novel – just when you think you have it in your grasp, it slithers away on a new current. I consumed it in a day, desperate to discover the fate of the evil Erica. Unputdownable.