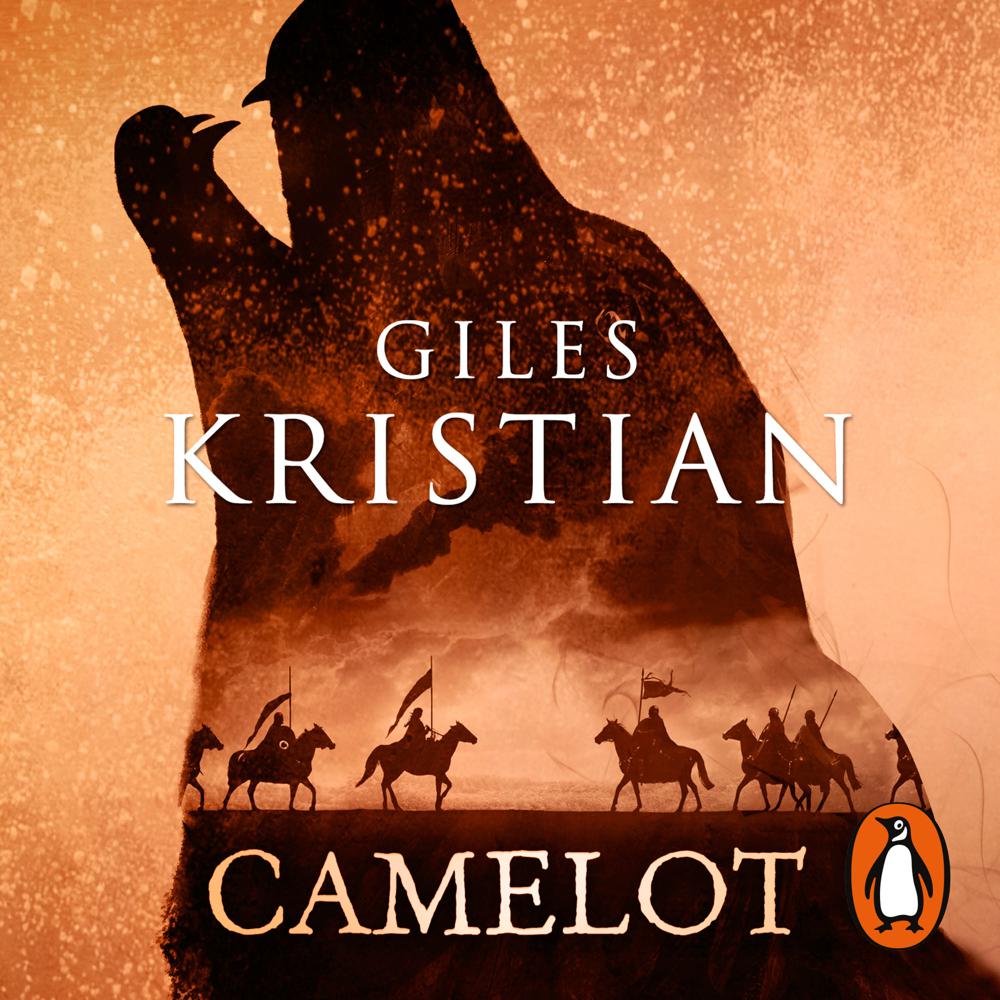 Narrated By: Phillip Stevens
Duration: 20 hours and 10 minutes
What to expect
Brought to you by Penguin.

Following his acclaimed Sunday Times bestseller, Lancelot, Giles Kristian's new novel returns us to the realms of Arthurian legend . . .

Britain is a land riven by anarchy, slaughter, famine, filth and darkness. Its armies are destroyed, its heroes dead, or missing. Arthur and Lancelot fell in the last great battle and Merlin has not been seen these past ten years. Now, the Saxons are gathering again, their warbands stalk the land, their king seeks dominion. As for the lords and kings of Britain, they look only to their own survival and will not unite as they once did under Arthur and his legendary sword Excalibur.

But in an isolated monastery in the marshes of Avalon, a novice of the order is preparing to take his vows when the life he has known is suddenly turned upside down in a welter of blood. Two strangers - the wild-spirited, Saxon-killing Iselle and the ageing warrior Gawain - will pluck the young man from the wreckage of his simple existence. Together, they will seek the last druid and the cauldron of a god. And the young man must come to terms with his legacy and fate as the son of the most celebrated yet most infamous of Arthur's warriors: Lancelot.

For this is the story of Galahad, Lancelot's son – the reluctant warrior who dared to keep the dream of Camelot alive . . .

Acclaim for Lancelot:

'A masterpiece.' Conn Iggulden

'Stands head and shoulders above the rest.' Manda Scott

'Glorious. Tragic. Lyrical. Totally gripping.' Ben Kane

'A gorgeous, rich retelling.' The Times

'An extraordinary writer . . . an exceptional book.' Dr Janina Ramirez

©Giles Kristian 2020 (P) Penguin Audio 2020
Genre
Historical fiction, Historical adventure fiction
Listen to a sample
This the second volume in Giles Kristian's retelling of the Arthurian legend which started with the superb Lancelot. Kristian has created a powerful, dark vision of Arthur's Britain, where magic has its limits and the worst monsters are human.
This is SUCH a good book. I loved it - the sense of time and place is so beautiful, so haunting. And the people, as ever, are bitingly real. Wrapped in the rich lore of the Arthurian saga, Giles has given us a vital, glorious story: rich, rewarding, and utterly revealing of our times - Camelot is a novel you'll savour long after the last page has been turned.
What a wonderful book. Beautifully evocative and bone-crunchingly bloody, filled with characters I loved and hated, all conveyed in beautifully lyrical prose and edged with the sense of hope and tragedy that is essential for any retelling of the Arthurian tale. It was fabulous to go back to 5th-century Britain and dive into the fray again.
Adventure, intrigue and love abound in this retelling of a tale that is veiled in myth and legend . . . Kristian's writing weaves a spell on the reader as surely as Merlin at the height of his powers. Kristian has done it again. Camelot is a wonderful book.
Kristian's sequel to his acclaimed Arthurian novel Lancelot is, in some ways, even better than the first book . . . evokes post-Roman Britain in a masterly fashion, totally immersing the reader into the dank, misty, marshlands of hounded Britons and brutal Saxon invaders; of Merlin's twisty, amoral magic and the raw, skinned-knuckle courage of the warrior trapped in the bloody crush of the shield wall. It is, in short, a triumph. Highly recommended, especially to fans of Bernard Cornwell's seminal Warlord Chronicles.