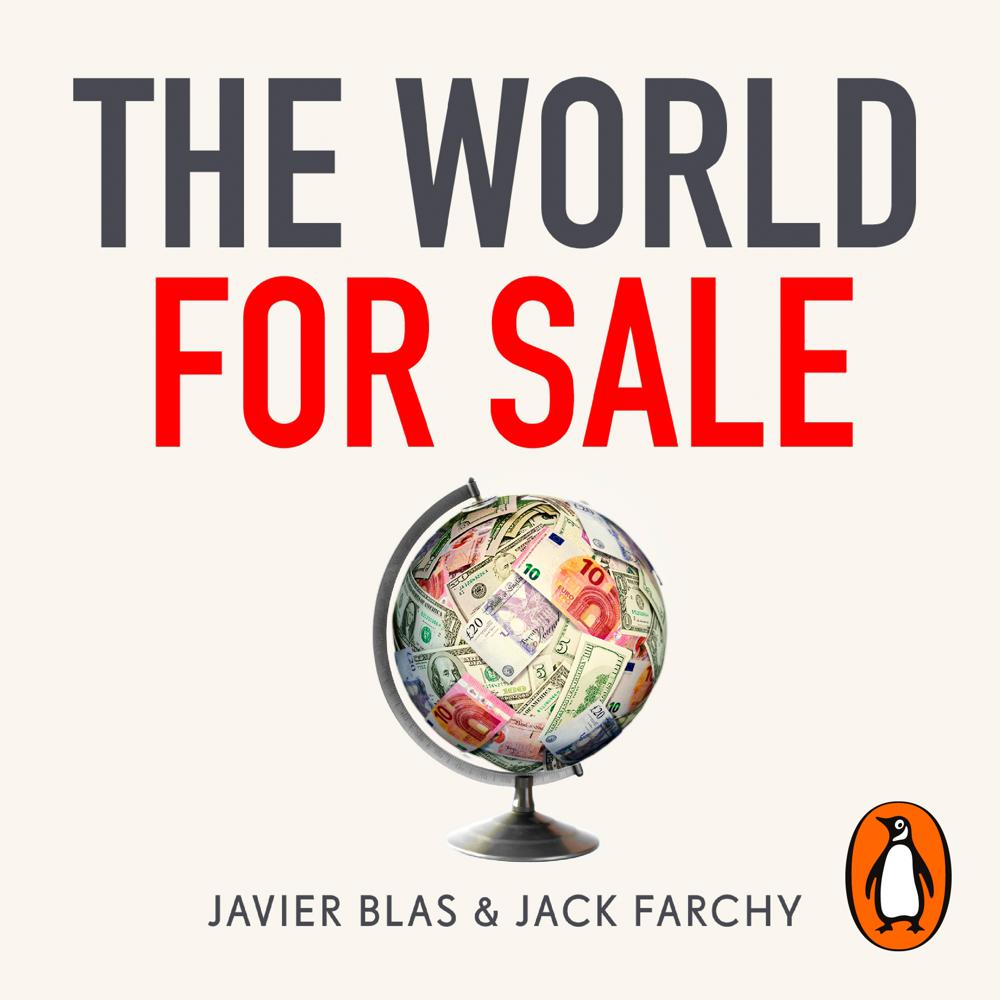 Narrated By: John Sackville
Duration: 12 hours and 4 minutes
What to expect
Brought to you by Penguin.

Meet the traders who supply the world with oil, metal and food - no matter how corrupt, war-torn or famine-stricken the source.

'This jaw-dropping study shows how much money and global influence is concentrated in the hands of a tiny group . . . As the authors roam from oilfield to wheatfield, they reveal information so staggering you almost gasp.' SUNDAY TIMES

'Fascinating and revealing . . . A gripping book.' ECONOMIST

'The definitive, eye-opening story of the most powerful and secretive traders in the world.' BRADLEY HOPE, co-author of Billion Dollar Whale
__________________________
The modern world is built on commodities - from the oil that fuels our cars to the metals that power our smartphones.

We rarely stop to consider where they come from. But we should.

In The World for Sale, two leading journalists lift the lid on one of the least scrutinised corners of the economy: the workings of the billionaire commodity traders who buy, hoard and sell the earth's resources.

It is the story of how a handful of swashbuckling businessmen became indispensable cogs in global markets: enabling an enormous expansion in international trade, and connecting resource-rich countries - no matter how corrupt or war-torn - with the world's financial centres.

And it is the story of how some traders acquired untold political power, right under the noses of Western regulators and politicians - helping Saddam Hussein to sell his oil, fuelling the Libyan rebel army during the Arab Spring, and funnelling cash to Vladimir Putin's Kremlin in spite of strict sanctions.

The result is an eye-opening tour through the wildest frontiers of the global economy, as well as a revelatory guide to how capitalism really works.
__________________________
A Financial Times Best Read of 2021.

'Blas and Farchy shine light on what's long been the financial markets' darkest corner - the crucial, yet underappreciated, role commodity traders play in global finance and geopolitics . . . The World For Sale is a fascinating, eye-opening read.' GREGORY ZUCKERMAN, author of The Man Who Solved the Market

'The World for Sale draws back the covers on a sector where civil wars, dubious regimes and the collapse of states have often been just another business opportunity . . . Intriguing and, at times, alarming.' HELEN THOMAS, Business Editor, BBC Newsnight

'Javier Blas and Jack Farchy should be awaiting the call from Hollywood. The World for Sale contains at least half a dozen narrative threads that would form the basis of a good thriller. But the authors' main achievement is to subject the biggest commodity players, and their impact on the real world, to proper critical scrutiny.' REUTERS

'A remarkable book . . . The colour is fantastic . . . Tracking down some of the biggest names in the business to their German castles and stud farms and persuading them to talk is a rare scoop.' SUNDAY TIMES

'Javier Blas and Jack Farchy deftly peel back the curtain on the amoral swashbucklers of capitalism who trade in commodities . . . The World for Sale is a gripping account of how they achieved their stranglehold over the world economy, and their troubling influence on global politics.' BRAD STONE, author of The Everything Store

© Javier Blas, Jack Farchy 2021 (P) Penguin Audio 2021
Genre
Finance, Geopolitics, Petroleum, oil and gas industries
Listen to a sample
Javier Blas and Jack Farchy probe the hard-knuckle and secretive world of commodity trading.
A globe-spanning corporate thriller, full of intrigue and double dealing . . . Changes how we see the world, often in horrifying ways . . . The book weaves together years of reporting experience in the field with access to many of the key figures in an industry dominated by huge characters . . . New insights and reporting mean that even seasoned observers will be amazed.
This jaw-dropping study shows how much money and global influence is concentrated in the hands of a tiny group . . . A remarkable book . . . As the authors roam from oilfield to wheatfield, they reveal information so staggering you almost gasp . . . The colour is fantastic . . . Tracking down some of the biggest names in the business to their German castles and stud farms and persuading them to talk is a rare scoop.
A fascinating and revealing story . . . There are tales in the book of breathtaking trades, such as shipments of rebel oil from war-torn Libya or deals bartered amid the brutal "aluminium wars" in the Russia of the 1990s . . . A gripping book.
Anecdotally rich . . . A highly readable study in world economics and a valuable primer for would-be oil barons.