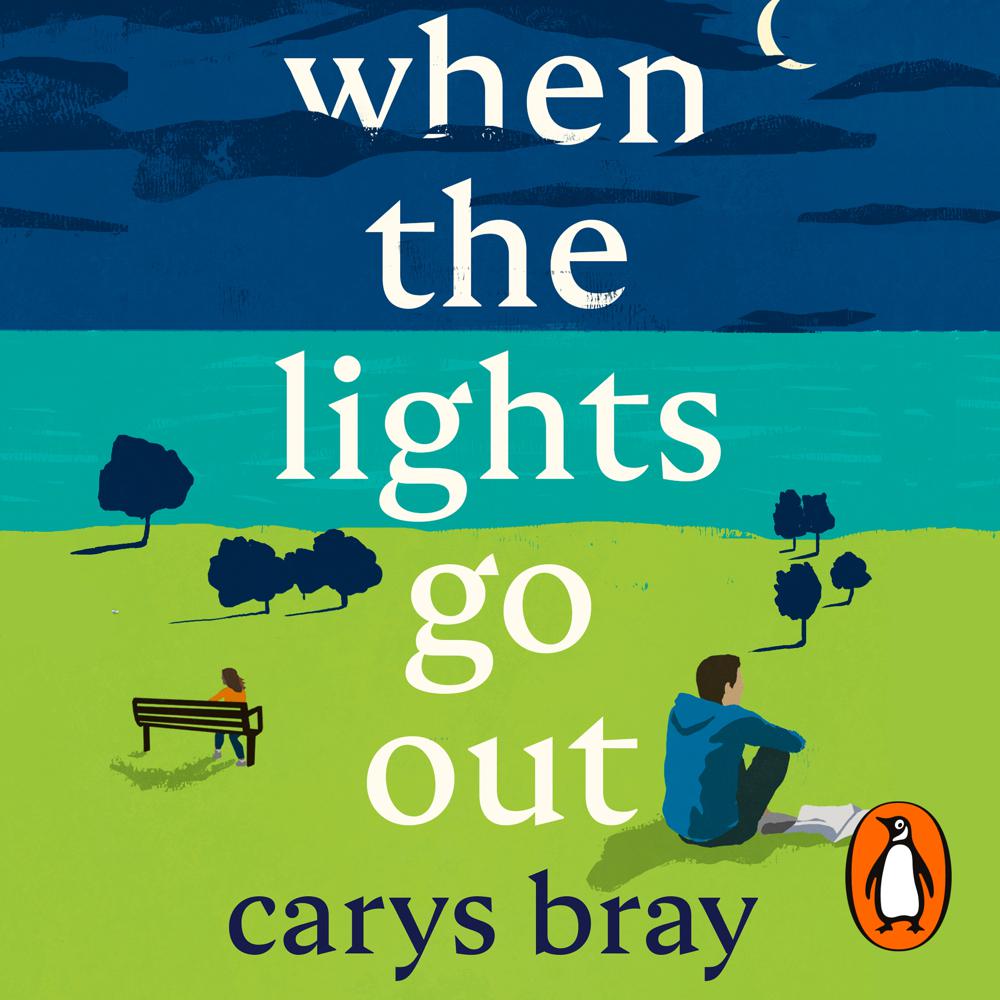 Narrated By: Robyn Addison
Duration: 8 hours and 39 minutes
What to expect
Brought to you by Penguin.
_________________________
Global temperatures are rising.
The climate of the Abrams' marriage is cooling.

Emma is beginning to wonder whether relationships, like mortgages, should be conducted in five-year increments. She might laugh if Chris had bought a motorbike or started dyeing his hair. Instead he's buying off-label medicines and stockpiling food.

Chris finds Emma's relentless optimism exasperating. A tot of dread, a nip of horror, a shot of anger - he isn't asking much. If she would only join him in a measure of something.

The family's precarious eco-system is further disrupted by torrential rains, power cuts and the unexpected arrival of Chris's mother. Emma longs to lower a rope and winch Chris from the pit of his worries. But he doesn't want to be rescued or reassured - he wants to pull her in after him.

Darkly funny and beautifully written, When the Lights Go Out is a novel for our times: a story about cultivating hope and weathering change.
_________________________
'So timely, and so deeply human, a novel which takes us right into the heart of a marriage and at the same time grapples with the most crucial issue of our age. It's bursting with compassion and wisdom.' SHELLEY HARRIS, author of JUBILEE

'Carys Bray writes with a quiet formidable brilliance. Her observations on relationships are acute, painful and extremely funny. This is a gem of a book.' EMILY MAITLIS

'Through exquisite use of language and observation, she examines the intricacies of family life in ways which have you laughing one moment and biting your nails with worry the next.' SARAH FRANKLIN, author of SHELTER

'With characteristic wit and humanity, Bray shows us the necessity and the impossibility of preparing for disaster, and reminds us of both the fragility and capacity of love.' JENN ASHWORTH, author of A KIND OF INTIMACYand FELL

'I think WHEN THE LIGHTS GO OUT is exactly the novel we need in these times: it's complex, nuanced, and compassionate, frightening and heartening. I think Carys has written something truly extraordinary and I hope it flies. I'll certainly be cheering it on.' STEPHANIE BUTLAND

'Gorgeously written... funny and compassionate... I found it very affecting' GOOD HOUSEKEEPING

© Carys Bray 2020 (P) Penguin Audio 2020
Genre
Family life fiction, Narrative theme: Environmental issues, Narrative theme: Sense of place
Listen to a sample
Bray's satire shines with observation and subtlety . . . With sharp wit, Bray teases out the tiny domestic dramas, identifying the pinch points that can make the most solid relationships briefly or permanently unendurable. Bray shows how the most well-regulated household can still tremble on the brink of collapse. What message could be more timely than that?
Testing Christian ethics against post-religious eco-panic in a picturesque English novel makes this an unusual and fascinating read. At first it seems like a simple domestic dramedy about a grumpy husband and his eye-rolling wife. But Bray is on a real philosophical quest here and, in common with all great writers, isn't afraid to have her characters say clever things and get into unusual situations. There is no whimsy here. No cheap, easy imagery (crows, I'm talking about you). This is a powerful and truthful story about hope and how to find it. Eschatology with rabbits and needlecraft. It's intelligent, truly timely and subtly reassuring.
Bray is brilliant in her explorations of the delicate ecosystem of a long marriage.
[O]ne of the best things you'll read: warm, witty and wise.
It's a fresh, topical perspective, told expertly by Bray, a lapsed Mormon herself... When the Lights Go Out ultimately asks a pertinent question: what does it mean to be good, or happy, or prepared, and which of these is most important? In the end, Bray's characters are forced to accept that they don't know - which, in this age of social media-heightened political division that seems to encourage dogmatism, is a welcome tonic.