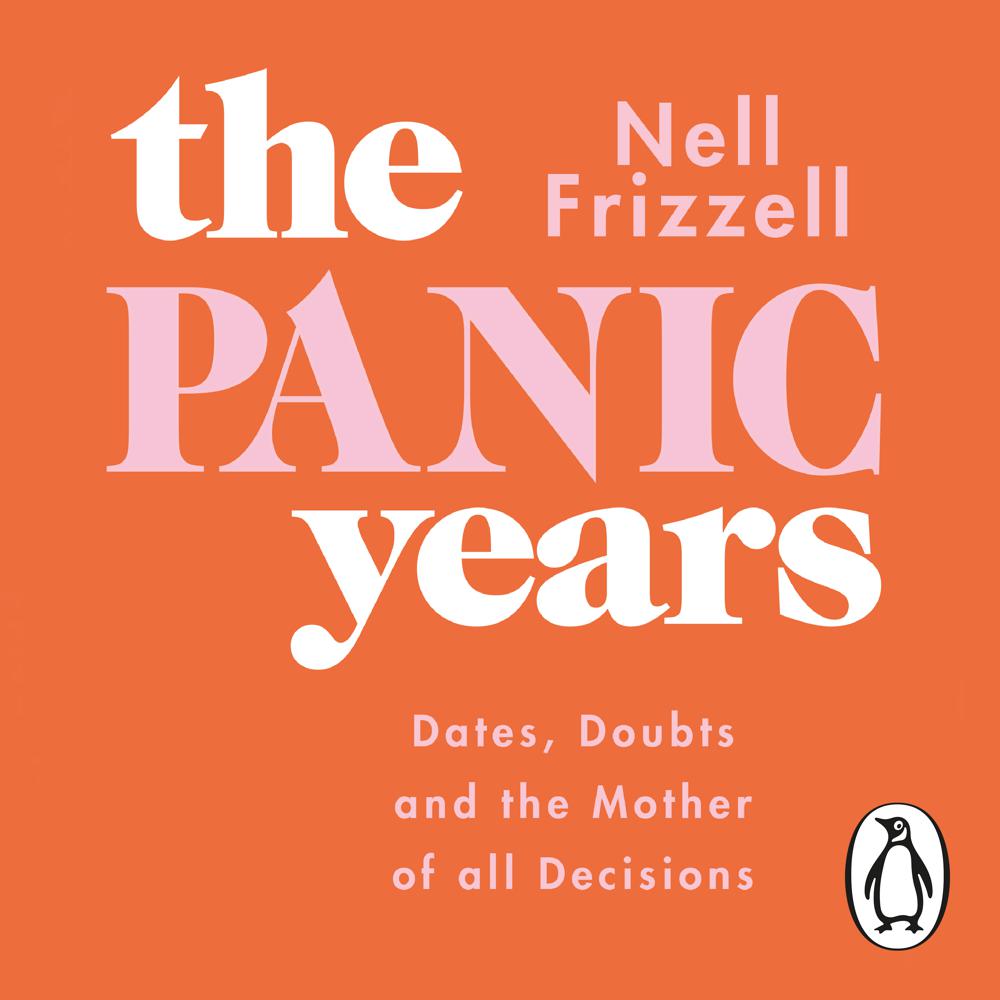 Narrated By: Nell Frizzell
Duration: 8 hours and 27 minutes
What to expect
Brought to you by Penguin.

'Every millennial woman should have it on her bookshelf.' Pandora Sykes, journalist and co-host of The High Low Podcast

The Panic Years: something between adolescence and menopause, a personal crisis, a transformation.

The panic years can hit at any time but they are most commonly triggered somewhere between the ages of twenty-five and forty. During this time, every decision a woman makes - from postcode to partner, friends to family, work to weekends - will be impacted by the urgency of the one decision with a deadline, the one decision that is impossible to take back: whether or not to have a baby.

But how to stay sane in such a maddening time?
How to understand who you are and what you might want from life?
How to know if you're making the right decisions?

Raw, hilarious and beguilingly honest, Nell Frizzell's account of her panic years is both an arm around the shoulder and a campaign to start a conversation. This affects us all - women, men, mothers, children, partners, friends, colleagues - so it's time we started talking about it with a little more candour.

'Vital reading. Nell Frizzell is a master.' Rob Delaney, co-writer and co-star of Catastrophe

© Nell Frizzell 2020 (P) Penguin Audio 2020
Genre
Feminism and feminist theory, Memoirs, Psychology: emotions, Dating, relationships, living together and marriage: advice and issues, Pregnancy, birth and baby care: advice and issues, Humour
Listen to a sample
There is so much about womanhood that feels indefinable. And yet with her definitions of the flux, and the panic years, Nell manages to define the indefinable - as well as uniting childfree women and mothers, where the two are so often pitted against one another. Lyrical, moving and thorough, this is a memoir, a feminist text and a piece of social commentary. Every millennial woman should have it on her bookshelf.
Nell Frizzell is a master. In The Panic Years, she picks you up and drops you deep inside herself and makes you see what she sees and feel what she feels in a manner that is both jarring and beautiful. I particularly recommend this book to men as it will start to heal the rift between the sexes that capitalism has – if not created – nourished and exploited. This book is a visceral exploration of one young woman's life that has immediately applicable lessons for us all. Vital reading. Lest my trumpeting make you worry it's only "important," The Panic Years is also fun, funny, and warm. I love it dearly!
Searingly honest, witty and moving. For anyone who knows what it's like to simultaneously want to weep with joy and throw your child out of the window, Frizzell is a very welcome voice in the conversation on motherhood.
Heartening, eye-opening, hilarious. I'm glad Nell has given this weird time a term we can all use.
Wonderful... touching, helpful and enlightening.