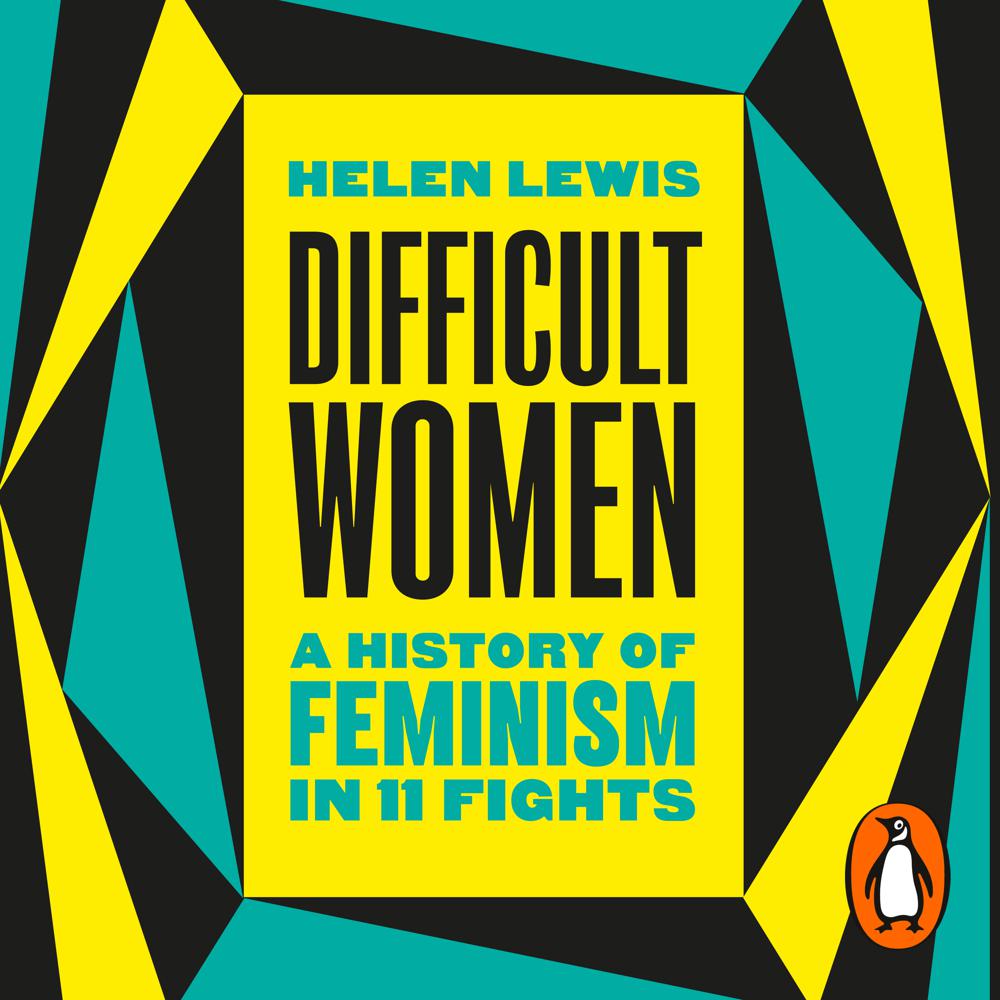 Narrated By: Helen Lewis
Duration: 9 hours and 42 minutes
What to expect
Brought to you by Penguin.

Well-behaved women don't make history: difficult women do.

Helen Lewis argues that feminism's success is down to complicated, contradictory, imperfect women, who fought each other as well as fighting for equal rights. Too many of these pioneers have been whitewashed or forgotten in our modern search for feel-good, inspirational heroines. It's time to reclaim the history of feminism as a history of difficult women.

In this book, you'll meet the working-class suffragettes who advocated bombings and arson; the princess who discovered why so many women were having bad sex; the pioneer of the refuge movement who became a men's rights activist; the 'striker in a sari' who terrified Margaret Thatcher; the wronged Victorian wife who definitely wasn't sleeping with the prime minister; and the lesbian politician who outraged the country. Taking the story up to the present with the twenty-first-century campaign for abortion services, Helen Lewis reveals the unvarnished – and unfinished – history of women's rights.

Drawing on archival research and interviews, Difficult Women is a funny, fearless and sometimes shocking narrative history, which shows why the feminist movement has succeeded – and what it should do next. The battle is difficult, and we must be difficult too.

© Helen Lewis 2020 (P) Penguin Audio 2020
Genre
Feminism & feminist theory, European history, Gender studies: women & girls, Human rights, civil rights, Social discrimination & equal treatment
Listen to a sample
A sparkling history of feminism in 11 fights… The book is full of Lewis' short, sharp political observations…almost always as funny as they are informative… It proves her point; that we all have something to learn from each other, if we can open our minds to the true, complicated nature of humanity.
Difficult Women is smart, thoughtful and rich in detail... Lewis proves an excellent storyteller who seamlessly blends scholarly inquiry and journalistic investigation with autobiographical titbits and flashes of caustic wit (her footnotes are a hoot).
Whoever said feminists lack a sense of humour has not read enough Lewis... A funny, sparky, wide-ranging account... Her book isn't at all a conventional history. It's a collection of powerful personal essays on the gnarly issues that women continue to face... I read Difficult Women with gratitude. It's an authoritative benchmark of modern feminism, written by someone on top of her game... Hooray for a great book by a clever, clear-sighted, straight-talking, difficult young woman.
Difficult Women is full of vivid detail, jam-packed with research and fizzing with provocation.
Difficult Women was a joy to read... I learned so many delicious facts about women whom I thought I knew. In fact, reading Difficult Women felt like sitting down with a friend and gossiping about other women in our circle... It has some howl-out-loud funny moments... Helen Lewis does more than just tell their stories – she allows them to be complicated, something that women are so rarely permitted to be.