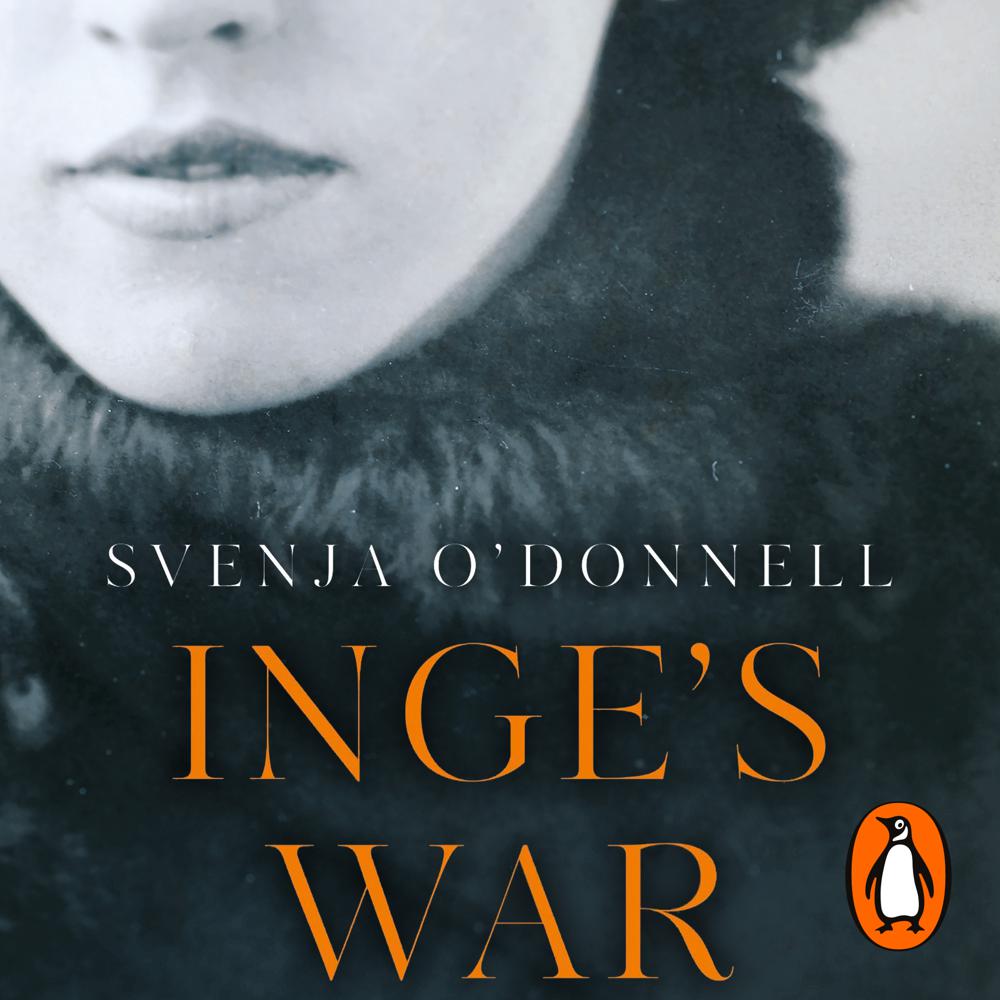 Narrated By: Kristin Atherton
Duration: 9 hours and 23 minutes
What to expect
Brought to you by Penguin.

What does it mean to be on the wrong side of history?

Svenja's beautiful, aloof grandmother Inge never spoke about the past. All her family knew was that she had grown up in a city that no longer exists on any map: Königsberg in East Prussia, a footnote in history, a place that almost no one has heard of today. But when Svenja impulsively visits this windswept Baltic city, something unlocks in Inge and, finally, she begins to tell her story.

It begins in the secret jazz bars of Hitler's Berlin. It is a story of passionate first love, betrayal, terror, flight, starvation and violence. As Svenja teases out the threads of her grandmother's life, retracing her steps all over Europe, she realises that there is suffering here on a scale that she had never dreamt of. And finally, she uncovers a desperately tragic secret that her grandmother has been keeping for sixty years.

Inge's War listens to the voices that are often missing from our historical narrative – those of women caught up on the wrong side of history. It is a book about memory and heritage that interrogates the legacy passed down by those who survive. It also poses the questions: who do we allow to tell their story? What do we mean by family? And what will we do in order to survive?

©Svenja O'Donnell 2020 (P) Penguin Audio 2020
Genre
Memoirs, Second World War
Listen to a sample
I can't recommend this book highly enough ... a beautifully told story of tragedy and hope.
O'Donnell beautifully weaves together her family history with themes of love, guilt and betrayal
Inge's War is a superbly nuanced reclamation of history and family secrets. With much empathy and skill, Svenja O'Donnell gives us a long withheld, powerful true story of love and suffering on the wrong side of the battle lines in World War II. It's a timely reminder that a nation's politics and people are not one and the same, that the innocent are sometimes punished for collective sins, and that women, across ages and cultures, have silently borne the brunt of war in ways we are only beginning to reckon with
It feels increasingly urgent to remember the lessons of World War II and I cannot think of anyone better than Svenja O'Donnell to navigate us through this particular slice of history. A lyrical, engrossing and essential read
Svenja O'Donnell turns her skills as an investigative journalist to unearthing a vitally important, powerful, and painful family story from World War Two. I was gripped as Inge's War revealed secrets within secrets, and exposed the dark realities of ordinary people's wartime lives to the light.