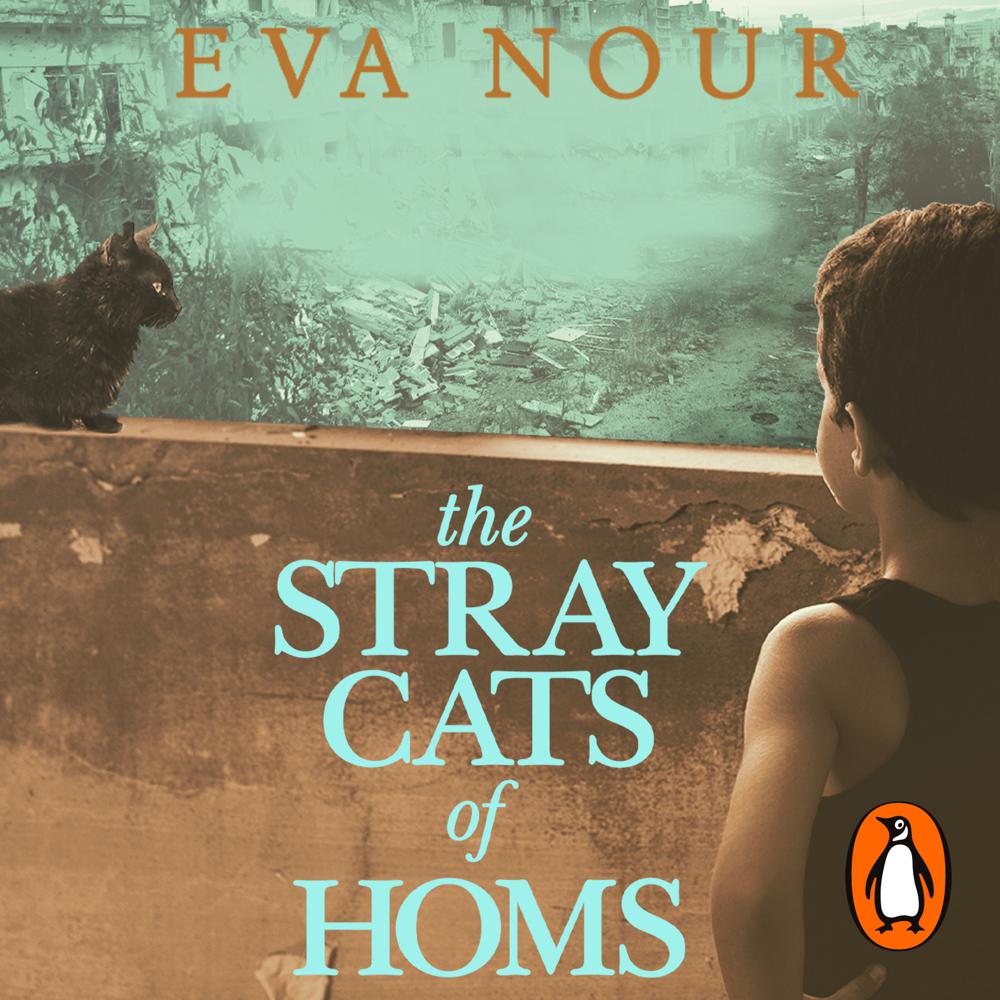 Narrated By: Nezar Alderazi, Robyn Addison
Duration: 9 hours and 47 minutes
What to expect
Brought to you by Penguin.

'This is a searing and incredibly important book, storytelling at its best' Donal Ryan

'A cat has seven souls in Arabic. In English cats have nine lives. You probably have both nine lives and seven souls, because otherwise I don't know how you've made it this far.'

Sami's childhood is much like any other - an innocent blend of family and school, of friends and relations and pets (including stray cats and dogs, and the turtle he keeps on the roof).

But growing up in one of the largest cities in Syria, with his country at war with itself, means that nothing is really normal. And Sami's hopes for a better future are ripped away when he is conscripted into the military and forced to train as a map maker.

Sami may be shielded from the worst horrors of the war, but it will still be impossible to avoid his own nightmare…

Inspired by extraordinary true events, The Stray Cats of Homs is the story of a young man who will do anything to keep the dream of home alive, even in the face of unimaginable devastation. Tender, wild and unbearably raw, it is a novel which will stay with you for ever.

©Eva Nour 2020 (P) Penguin Audio 2020
Genre
Modern and contemporary fiction, Biographical fiction, War, combat and military adventure fiction, Contemporary lifestyle fiction, Family life fiction, Political / legal thriller, Fiction in translation, Narrative theme: Coming of age, Narrative theme: Love and relationships, Narrative theme: Death, grief, loss, Narrative theme: Sense of place, Narrative theme: Interior life, Narrative theme: Social issues
Listen to a sample
An absolutely riveting novel . . . a rare and precious humanizing of the terrible conflagration in Syria. Eva is a writer of the first order and this is a searing and incredibly important book, storytelling at its best.
This warm, captivating and inspiring story shows that even the bottomless horrors of war-torn Syria are no match for the extraordinary resilience of the human spirit and the power of love and friendship.
Incredible... a deeply interesting and loving recounting of not just Sami's experience, but the wider story of the people of Syria.
Compelling and uncompromising.
[The Stray Cats of Homs] burns and it stings; each sentence is an accusation - but to read it is to begin to pay a debt that all of us owe. If you can't alleviate the pain, the least you can do is not shut your eyes to the suffering.