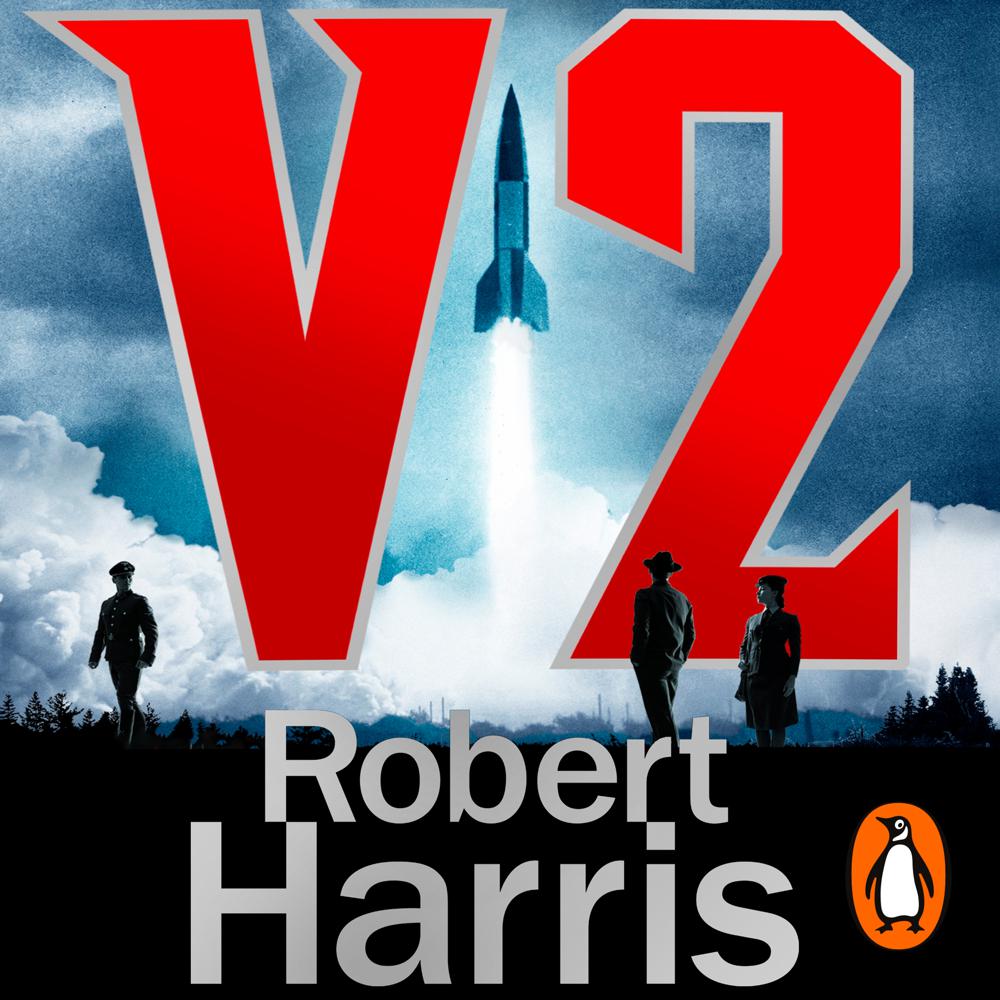 Narrated By: David Rintoul
Duration: 8 hours and 41 minutes
What to expect
Brought to you by Penguin.
________________
'An immersive thriller set against a tense historical backdrop ... the joy is in the history as much as the story ... Once again Harris has placed the reader at the heart of a great historic event, using a small story to tell a great one.' FINANCIAL TIMES
________________
The first rocket will take five minutes to hit London. You have six minutes to stop the second.

Rudi Graf used to dream of sending a rocket to the moon. Instead, he has helped create the world's most sophisticated weapon: the V2 ballistic missile, capable of delivering a one-ton warhead at three times the speed of sound.

In a desperate gamble to avoid defeat in the winter of 1944, Hitler orders ten thousand to be built. Haunted and disillusioned, Graf - who understands the volatile, deadly machine better than anyone - is tasked with firing these lethal 'vengeance weapons' at London.

Kay Caton-Walsh is an officer in the Women's Auxiliary Air Force, and a survivor of a V2 strike. As the rockets devastate London, she joins a unit of WAAFs on a mission to newly liberated Belgium. Armed with little more than a slide rule and a few equations, Kay and her colleagues will attempt to locate and destroy the launch sites.

But at this stage in the war it's hard to know who, if anyone, you can trust. As the death toll soars, Graf and Kay fight their grim, invisible war - until one final explosion of violence causes their destinies to collide.
________________
'Harris finds the poetry in physics and the soul in engineering. He makes the V2s come to life as vividly as any of his human characters ... Harris has the great gift of readability; there is no living novelist whose books I am likelier to gobble up in one sitting.' JAKE KERRIDGE, TELEGRAPH

'I want to be the first to say it: Robert Harris scores a direct hit with V2. I was enthralled.' ANTHONY HOROWITZ

'Astonishingly precise ... As Graf and Kay plot and counterplot, questions rise and fall like rockets. V2 will keep you pinned on a compelling trajectory.' SUNDAY TIMES

'A compelling cocktail of history and thriller ... [a] race-against-the-clock page turner' RTE GUIDE

'Harris is delivering a warning about toxic futility and the ferocious propaganda needed to fuel it. His timing is, unlike the workings of the rockets he writes about, impeccable.' EVENING STANDARD

'There are very few authors that everyone is gagging to see what they publish next. JK Rowling is one and I would say Robert Harris is another' IAIN DALE

'Robert Harris is at the peak of his storytelling power with V2; it takes you all the way back to the pleasure of reading Enigma.' PATRICK NEALE

'The king of the page-turning thriller' THE i

'Second World War buffs will enjoy Robert Harris's V2' INDEPENDENT

'V2's portrait of a battered and weary London is not without a certain 2020 resonance.' TOM HOLLAND

© Robert Harris 2020 (P) Penguin Audio 2020
Genre
Thriller / suspense fiction, Second World War fiction
Listen to a sample
I want to be the first to say it: Robert Harris scores a direct hit with V2. I was enthralled.
A riveting read . . . with a corker of a twist.
V2 is a stunning achievement; a gripping page-turner that remains highly thought-provoking.
[I]mmersive and engaging.
An immersive thriller set against a tense historical backdrop . . . For all its pace - you will zip through it in no time - the rewards are in the meta-story. But Harris's deceptively effortless prose means you barely notice. The effect is one of total immersion: you can feel the cold, taste the bacon sandwiches and imagine the trolleys squeaking across the floor.