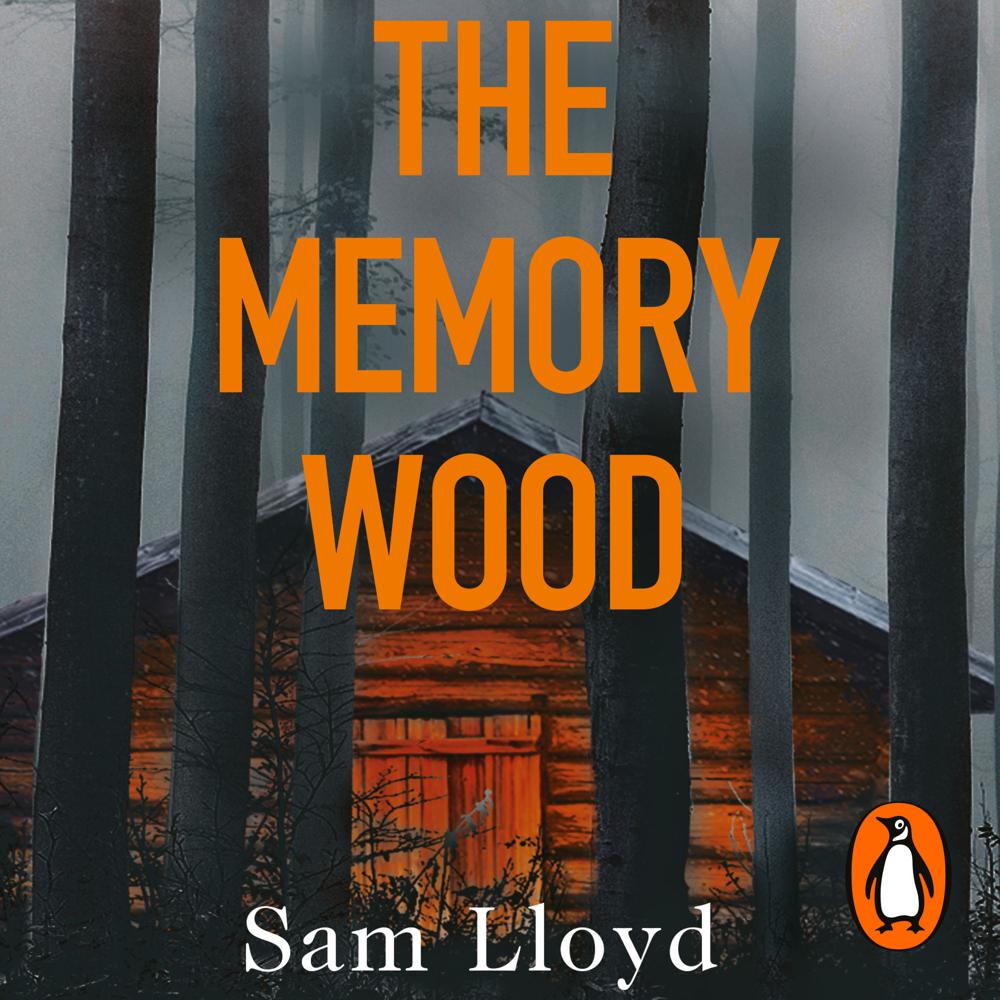 Narrated By: Joe Jameson, Emily Beecham
Duration: 11 hours and 26 minutes
What to expect
Gripping, twisty and addictive, The Memory Wood is a thriller like no other.

*************

Elijah has lived in the Memory Wood for as long as he can remember. It's the only home he's ever known.

Elissa has only just arrived. And she'll do everything she can to escape.

When Elijah stumbles across thirteen-year-old Elissa, in the woods where her abductor is hiding her, he refuses to alert the police. Because in his twelve years, Elijah has never had a proper friend. And he doesn't want Elissa to leave.

Not only that, Elijah knows how this can end. After all, Elissa isn't the first girl he's found inside the Memory Wood.

As her abductor's behaviour grows more erratic, Elissa realises that outwitting strange, lonely Elijah is her only hope of survival. Their cat-and-mouse game of deception and betrayal will determine both their fates, and whether either of them will ever leave the Memory Wood . . .

*************

'Superbly creepy' Guardian

'Brilliant writing, a terrifying story, and characters so real it feels like you know them' Samantha Downing, author of My Lovely Wife

'Beautifully told, with two superbly drawn young protagonists, Lloyd is a rare new thriller talent' Daily Mail

'Beautifully written, fast-paced' Heat

'You'll be breathless with anticipation, tingling with hope, and numb with dread from beginning to end' Press Association

'An intense, atmospheric, and truly original thriller' Shari Lapena, author of The Couple Next Door

'Remarkable. Stunning prose and compulsive reading. It's undoubtedly the best thriller I've read in a long, long time' Lesley Kara, author of The Rumour

'The Memory Wood is impossible to put down. It's so wonderfully written, creepily atmospheric and chilling' Karen Hamilton, author of The Perfect Girlfriend

Readers love The Memory Wood

'A very clever psychological thriller. Dark, creepy and intense.'

'Oh my goodness, what a ride! I loved, loved, loved The Memory Wood.'

'One of the best examples of a page-turner that I've read in a long time.'

'The writing style was beautiful and elegant for a story so dark and twisted.'

'Deliciously dark... fresh and imaginative.'

'WOW! Do not be deceived in thinking that this is like any other thriller you have read. It is not.'

'The twists and turns in The Memory Wood will astound. This book is undoubtedly the best I've read this year.'


*************

**** THE RISING TIDE, Sam Lloyd's electrifying new thriller, is available to pre-order now****
Genre
Psychological thriller, Modern & contemporary fiction, Narrative theme: Sense of place, Narrative theme: Interior life, Crime & mystery: police procedural, Crime & mystery: women sleuths, Narrative theme: Death, grief, loss, Narrative theme: Coming of age
Listen to a sample
Forget everything you think you know about thrillers. The Memory Wood is a compulsive page-turner where visceral horror meets Grimm fairytale – a story that's guaranteed to burn itself into your brain . . . Every twist and distortion evokes a physical response – you'll be breathless with anticipation, tingling with hope, and numb with dread from beginning to end.
Beautifully told, with two superbly drawn young protagonists, Lloyd is a rare new thriller talent.
Remarkable. Stunning prose and compulsive reading. It's undoubtedly the best thriller I've read in a long, long time.
What makes this book special is the marvellously executed subterranean power game. Superbly creepy, with an unexpected twist, this is a very grim modern fairytale.
I was pulled into The Memory Wood from the very first page—it grabs you by the throat and doesn't let you go. It's an intense, atmospheric, and truly original thriller. Put everything else aside when you enter the Memory Wood, including your expectations…