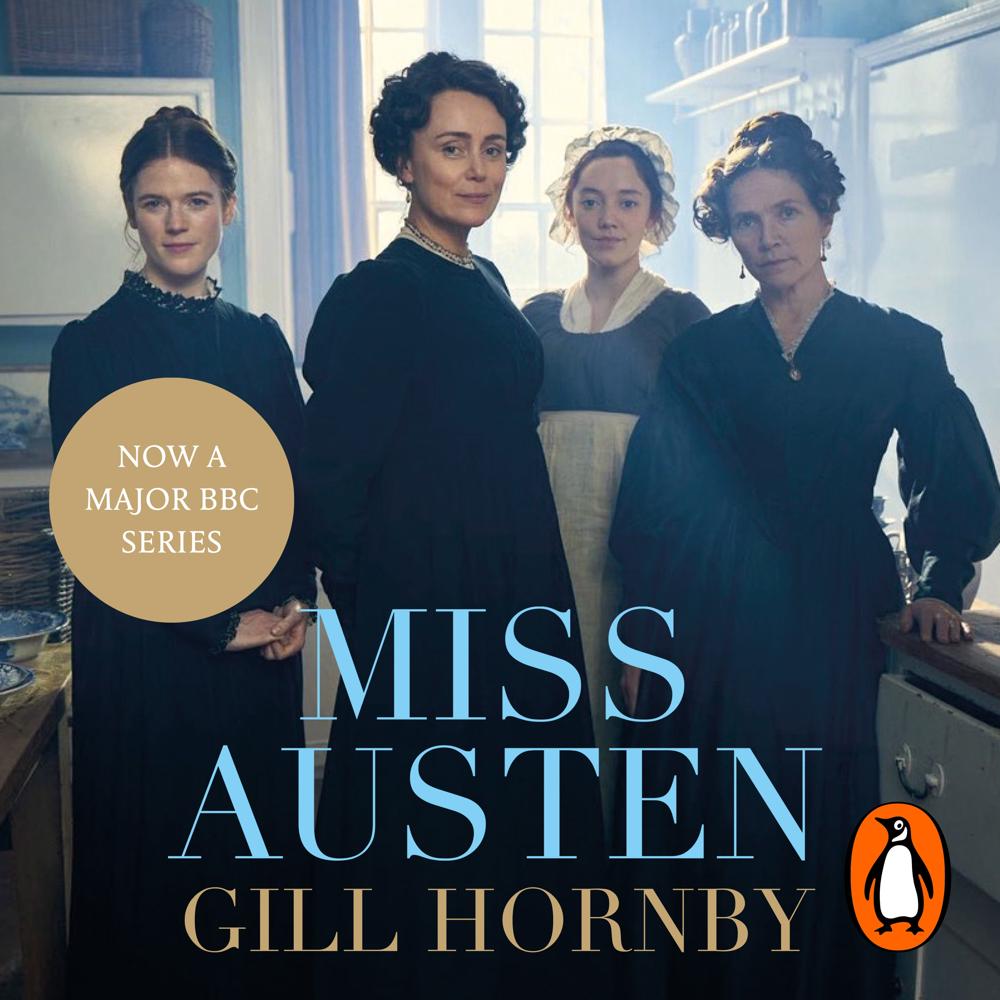 Narrated By: Juliet Stevenson
Duration: 10 hours and 55 minutes
What to expect
Brought to you by Penguin.

The Sunday Times bestseller, and set to be a major TV drama

A wonderfully original, emotionally complex novel that delves into why Cassandra burned a treasure trove of letters written by her sister, Jane Austen - an act of destruction that has troubled academics for centuries.

1840: twenty three years after the death of her famous sister Jane, Cassandra Austen returns to the village of Kintbury, and the home of her family's friends, the Fowles.

She knows that, in some dusty corner of the sprawling vicarage, there is a cache of family letters which hold secrets she is desperate should not be revealed.

As Cassandra recalls her youth and her relationship with her brilliant yet complex sister, she pieces together buried truths about Jane's history, and her own. And she faces a stark choice: should she act to protect Jane's reputation? Or leave the contents of the letters to go unguarded into posterity ...

Based on a literary mystery that has long puzzled biographers and academics, Miss Austen is a wonderfully original and emotionally complex novel about the loves and lives of Cassandra and Jane Austen.

'You can't help feeling that Jane would have approved.' OBSERVER

'So good, so intelligent, so clever, so entertaining - I adored it.' CLAIRE TOMALIN

'The perfect book to wrap yourself around on a dark night' STYLIST

'Without romanticising its period setting or underplaying the precariousness of any woman's position in this society, it celebrates unexamined lives, sisterhood and virtues such as kindness and loyalty' SUNDAY TIMES

'This is a deeply imagined and deeply moving novel. Reading it made me happy and weepy in equally copious amounts.' KAREN JOY FOWLER, author of The Jane Austen Bookclub

'It won't surprise me if this is one of the books of the year. It's a delight, one of those that you don't want to end.' RTE

'A charming novel... capturing the spirit of the brilliant sardonic Jane, and reminding the reader of how brutal life was for women in Austen's era, it's an ingenious and affecting embroidery on the fact of the author's life.' SUNDAY MIRROR

'Miss Austen is ingenious ... With flashbacks and wonderful domestic detail, Hornby brings to life the Austen family, using the known to speculate on what might have been.' THE TIMES Audio Book of the Week

'Extraordinary and heart-wrenching, Miss Austen transported me from page one. A gift to all Austen lovers.' LARA PRESCOTT, author of The Secrets We Kept

'Gill Hornby ingeniously imagines what Cassandra Austen's own life might have been like, both before and after Jane's untimely death, casting a different light on the familiar biographical picture without in any way distorting it.' DEIRDRE LE FAYE, editor of Jane Austen's Letters

'Tender and touching ... Hornby deftly describes the psychological toll that such uncertainly took on Jane, and movingly celebrates the fortitude of Cassandra whose greatest love was her sister' DAILY MAIL

'Utterly absorbing. The lives of the Austen sisters are recreated with a brilliant sureness of touch that can only be achieved by deep study of the period.' ARTEMIS COOPER

'Delightful... It reads just like an Austen novel so you get the double whammy of being a new book with an old feel' SUE RYAN, founder of Henley Lit Fest

© Gill Hornby 2020 (P) Penguin Audio 2020
Genre
Historical fiction, Family life fiction, Narrative theme: Love and relationships
Listen to a sample
Hornby's gift to the world of Austen lovers is to return to Cassandra her rightful recognition as Jane's most intimate and sustaining relationship, her greatest love. This is a deeply imagined and deeply moving novel. Reading it made me happy and weepy in equally copious amounts.
So good, so intelligent, so clever, so entertaining – I adored it.
Without romanticising its period setting or underplaying the precariousness of any woman's position in this society, it celebrates unexamined lives, sisterhood and virtues such as kindness and loyalty.
This is the perfect book to wrap yourself around on a dark night.
Miss Austen voices the (hitherto) shadowy figure of Cassandra, the villainies of the piece, and makes her flesh and blood…. Gill Hornby is at her best describing the complex bonds between the "excellent women" of her story. She describes the horrors, but also the pleasures, of spinsterhood.