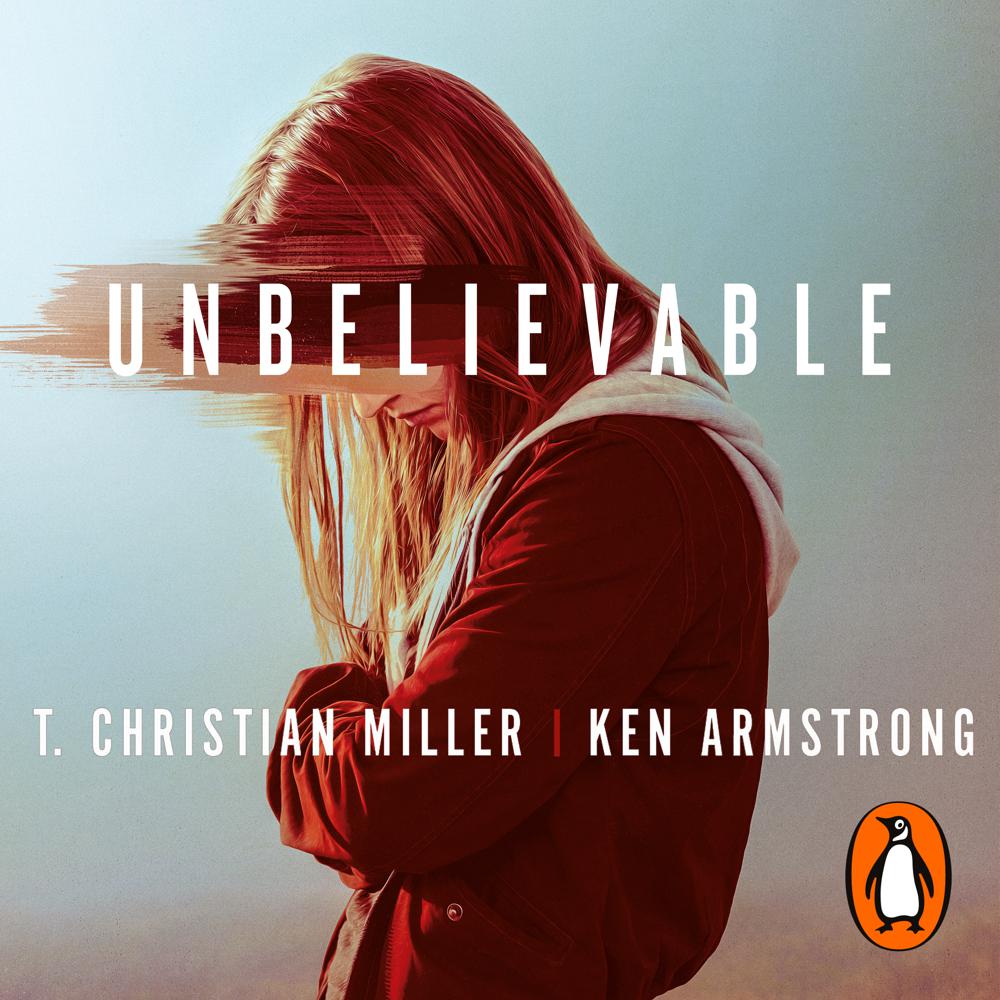 Narrated By: Hillary Huber, Ken Armstrong, T. Christian Miller
Duration: 10 hours and 6 minutes
What to expect
Random House presents the audiobook edition of Unbelievable by T. Christian Miller and Ken Armstrong, read by Hillary Huber with an epilogue read by Ken Armstrong and an authors' note read by T. Christian Miller.
________________________________________
The real-life investigation behind the hit Netflix series, from two Pulitzer Prize-winning journalists.
SHORTLISTED FOR THE GOLD DAGGER AWARD

She said she was raped.
Police said she lied.
She was made to retract the report – but the nightmare only got worse.
On 11 August 2008, eighteen-year-old Marie reported that a masked man had broken into her home and raped her. Within days, police – and even those closest to Marie – became suspicious of her story. Confronted by these minor inconsistencies and doubt, Marie broke down and said her story was a lie. The police charged her with making a false report.
Two years later, Colorado detective Stacy Galbraith was assigned to a case of sexual assault. It bore an eerie resemblance to a rape that had taken place months earlier in a nearby town. Joining forces with the detective on that case, Edna Hendershot, the two soon discovered they were dealing with a serial rapist. As their investigation deepened, it became clear that numerous police departments had extremely similar cases on their hands – and that Marie's story bore an eerie resemblance to the cases they were investigating.
Unbelievable is a chilling tale of doubt, lies, and the hunt for justice, unveiling the disturbing reality of how sexual assault is investigated and the long history of scepticism toward its victims.
________________________________________
Previously published as A False Report
Genre
True crime, Criminal investigation & detection, Criminal procedure: investigation & specific proceedings, True stories of survival of abuse & injustice
Listen to a sample
With meticulous forensic detail, this true story is as disturbing as it compelling.
Brilliant detective work, very well told.
Disturbing and meticulously researched, this is a vital book for the #MeToo era.
An important and necessary book that tells a complicated, uncomfortable story clearly and with great power.