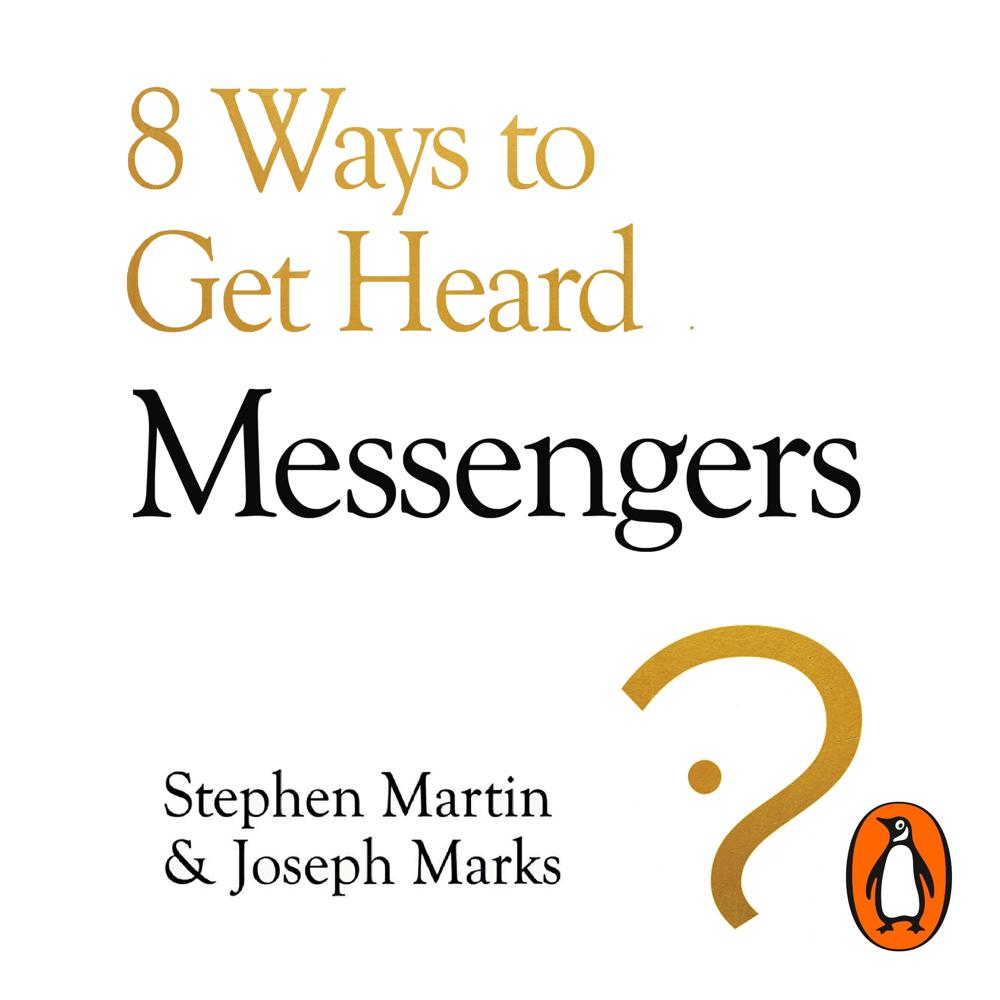 Narrated By: Sam Woolf
Duration: 8 hours and 46 minutes
What to expect
Brought to you by Penguin.
____________________________
Why are self-confident ignoramuses so often believed?
Why are thoughtful experts so often given the cold shoulder?
And why do apparently irrelevant details such as a person's height, their relative wealth, or their Facebook photo influence whether or not we trust what they are saying?

When deciding whether or not someone is worth listening to, we think we carefully weigh their words and arguments. But those are far from being the only factors that hold sway with us.

In this groundbreaking new book behavioural experts Stephen Martin and Joseph Marks pinpoint the eight powerful traits that determine who gets heard and who gets ignored. They show how such apparently irrelevant details as a person's appearance or their financial status influence our response to what they have to say, regardless of its wisdom or foolishness. They explain how trust is won, even when it may not be deserved. They analyse the nature of the charismatic speaker and the verbal and physical cues they employ. And they demonstrate how the tiniest of signals – from the shoes we wear, to the pitch of our voice and the warmth of our smile – can transform how others perceive us and so determine whether they are prepared to pay heed to what we have to say.

Above all, Martin and Marks show how looking and sounding right is often far more persuasive than actually being right.

In a world of ambiguity, uncertainty and fake news they compellingly demonstrate how, increasingly, the Messenger is the Message.
____________________________
'A tour de force. Timely and thoroughly researched.'
Professor Robert Cialdini, author of Influence and Pre-suasion

'Messengers is engaging, informative and entertaining. It will change the way you think about who you follow and take advice from. But why would you listen to me? Read their book to find out.'
Professor Tali Sharot, author of The Optimism Bias and The Influential Mind

'A powerful, profoundly illuminating exploration of one of the most important subjects of our time. Martin and Marks have a terrific talent for combining evidence and research with lively and vivid writing. Trust these messengers!'
Cass R. Sunstein, Robert Walmsley University Professor, Harvard University, and author of Conformity

'Fascinating'
The Economist

'Zeitgeisty'
Financial Times, Business Book of the Month

'Messengers is a crucial reminder that the messenger is as important as the message. Superficial indicators count.'
PR Week
Genre
Business communication & presentation, Communication studies, Popular psychology, Social, group or collective psychology
Listen to a sample
A timely book
A crucial reminder that the messenger is as important as the message
Steve Martin's and Joe Marks' Messengers is engaging, informative and entertaining. It will change the way you think about who you follow and take advice from. But why would you listen to me? Read their book to find out.
A tour de force. Timely and thoroughly researched.
A powerful, profoundly illuminating exploration of one of the most important subjects of our time. Martin and Marks have a terrific talent for combining evidence and research with lively and vivid writing. Trust these messengers!