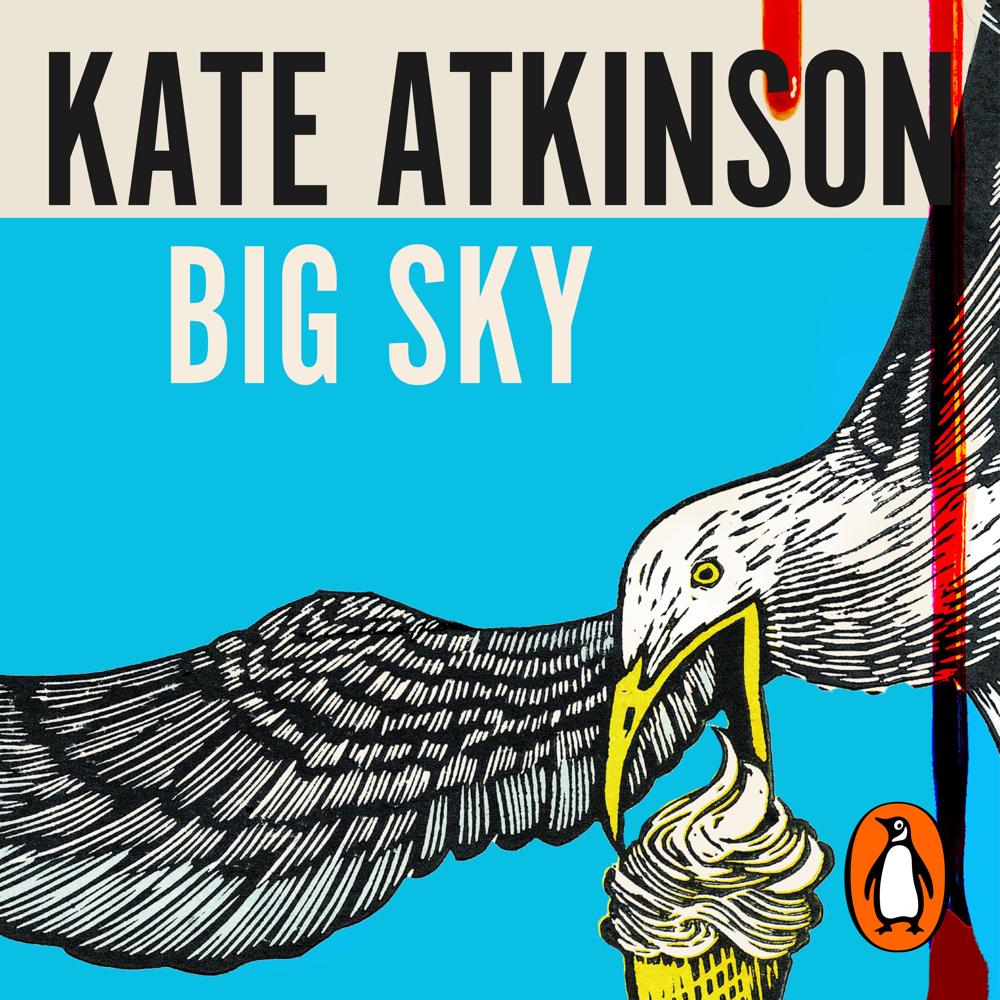 Narrated By: Jason Isaacs
Duration: 11 hours and 20 minutes
What to expect
Brought to you by Penguin.
Shortlisted for the Audible Sounds of Crime Award 2020.
The highly anticipated return of Jackson Brodie, ex-military, ex-Cambridge Constabulary, now private investigator, 'a hero for men and women alike'*.
Jackson Brodie has relocated to a quiet seaside village in North Yorkshire, in the occasional company of his recalcitrant teenage son Nathan and ageing Labrador Dido, both at the discretion of his former partner Julia. It's a picturesque setting, but there's something darker lurking behind the scenes.
Jackson's current job, gathering proof of an unfaithful husband for his suspicious wife, seems straightforward, but a chance encounter with a desperate man on a crumbling cliff leads him into a sinister network-and back into the path of someone from his past. Old secrets and new lies intersect in this breathtaking new novel, both sharply funny and achingly sad, by one of the most dazzling and surprising writers at work today.
*The Times
'Jason Issacs - best known for playing Lucius Malfoy in the Harry Potter films - [is] a popular and adept narrator, who has done all five Brodie novels with great flair. This book has all Atkinson's genius hallmarks: funny, sad, heartwarming and gripping.' Daily Mail
(c) 2019, Kate Atkinson (P) 2019 Penguin Audio
Genre
Modern & contemporary fiction, Classic crime & mystery fiction, Fiction: general & literary, Crime & mystery: private investigator / amateur detectives, Crime & mystery: police procedural, Comic (humorous) crime & mystery, Narrative theme: Sense of place
Listen to a sample
The main plot...is dark and disturbing, but Atkinson brings wry comic touches to the story as she both playfully inhabits and deftly subverts the crime genre.
Big Sky is laced with Atkinson's sharp, dry humour, and one of the joys of the Brodie novels has always been that they are so funny.
A masterclass in what can be done with crime fiction, brilliantly using the form to expose what Atkinson bleakly describes as 'one more battle in the war against women'.
Atkinson weaves a magically absorbing world full of crossed paths and coincidences. Her sublime turn of phrase, impeccable gallows humour, beautifully drawn characters and complex plotting make for a fabulously entertaining and moving book. It can be enjoyed as either a standalone mystery or a very welcome reunion with an old friend.
Atkinson's new mystery hits all the right notes