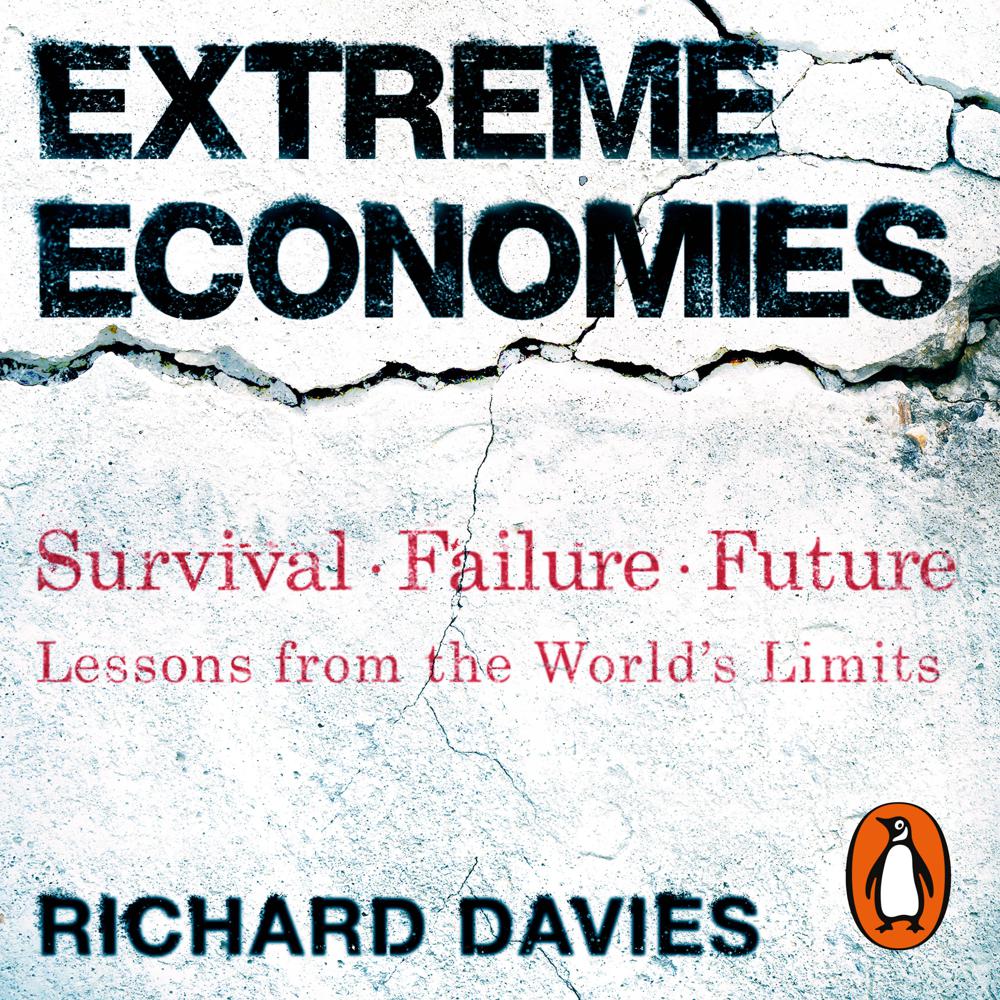 Narrated By: James MacCallum
Duration: 12 hours
What to expect
Brought to you by Penguin.

To understand how humans react and adapt to economic change we need to study people who live in harsh environments. From death-row prisoners trading in institutions where money is banned to flourishing entrepreneurs in the world's largest refugee camp, from the unrealised potential of cities like Kinshasa to the hyper-modern economy of Estonia, every life in this book has been hit by a seismic shock, violently broken or changed in some way.

People living in these odd and marginal places are ignored by number crunching economists and political pollsters alike. Science suggests this is a mistake. This book tells the personal stories of humans living in extreme situations, and of the financial infrastructure they create. Here, economies are not concerned with the familiar stock market crashes, housing crises, or banking scandals of the financial pages.

In his quest for a purer view of how economies succeed and fail, Richard Davies takes the reader off the beaten path to places where part of the economy has been repressed, removed, destroyed or turbocharged. By travelling to each of them and discovering what life is really like, Extreme Economies tells small stories that shed light on today's biggest economic questions.

(c) 2019, Richard David (P) 2019 Penguin Audio
Genre
International economics, Urban economics, Political structure & processes, Human geography
Listen to a sample
Financial Times Best Books of 2019: Extreme Economies is a reflection on human resilience. The author takes you from a prison to a refugee camp to Kinshasa and Santiago to explain how economies work in extreme circumstances and why markets succeed or fail. Weaving economic theory and individual life stories, this is an important and enjoyable read.
We learn most about ourselves at times of extreme stress and challenge. Using nine compelling country case studies, Richard Davies brilliantly demonstrates that the same is true of our economic systems. In its approach and insights, Extreme Economies is a revelation - and a must-read.
An exploration of the lessons to be drawn from disaster-stricken economies and imperilled (but innovative) people, which ranges from the jungles of Panama to post-tsunami Indonesia to the prison system of Louisiana and Syrian refugee camps.
A highly original approach to understanding what really makes economies tick. Both insightful and accessible to non-economists.
Davies visits economies pushed to the limit and examines what their response teaches us about resilience in the face of climate change, demographic shifts and state failure.