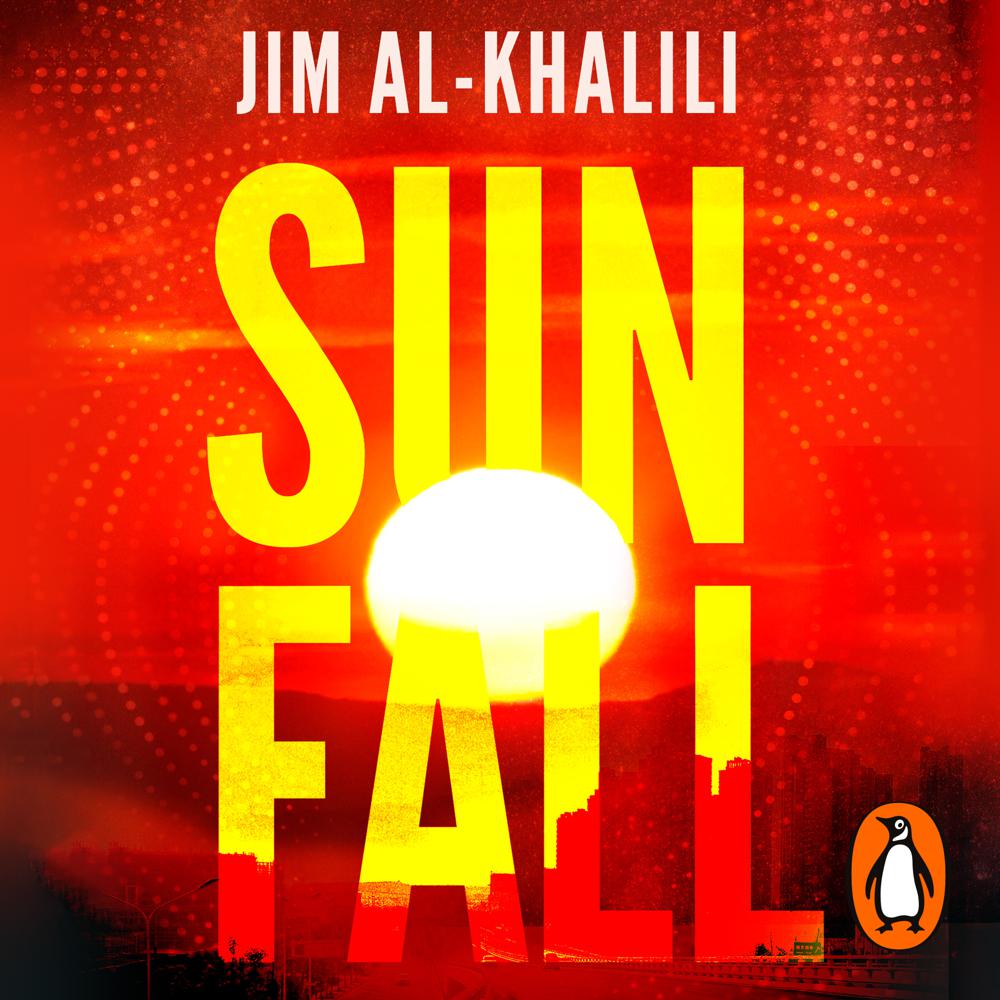 Narrated By: Rupert Farley
Duration: 13 hours and 56 minutes
What to expect
Random House presents the audiobook edition of Sunfall by Jim Al-Khalili.
From renowned theoretical physicist, broadcaster and author Jim Al-Khalili, comes this thrilling debut novel drawing on cutting-edge science and set in a near-future full of dazzling technologies.
2041 and the world as we know it grinds to a halt. Our planet seems to be turning against itself - it would appear that the magnetic field, that protects life on Earth from deadly radiation from space, is failing . . .
Desperate to quell the mass hysteria that would surely follow, world governments have concealed this rapidly emerging Armageddon. But a young Iranian hacktivist stumbles across the truth, and it becomes a race against time to reactivate the earth's core using beams of dark matter.
As a small team of brave and brilliant scientists battle to find a way of transforming theory into practice, they face a fanatical group intent on pursuing their own endgame agenda: for they believe mankind to be a plague upon this earth and will do anything, commit any crime, to ensure that the project fails . . .
And so bring about humanity's end.
Genre
Science fiction, Adventure fiction, Dystopian & utopian fiction, Science fiction: apocalyptic & post-apocalyptic, Science fiction: near-future, Narrative theme: Sense of place
Listen to a sample
Reminiscent of vintage Arthur C. Clarke . . . has a chilling, nail-biting authenticity.
The Day After Tomorrow meets Neuromancer . . . When the planet's magnetic field fails, the naked sun threatens to deliver an extinction level event now – and every century – unless a high-tech near future humanity can save itself. Sunfall is sizzling stuff. And the best informed techno-thriller you are ever likely to read.
Excellent, exactly how good science fiction should be: gripping story, beautifully told, while at the same time being scientifically well-informed.
A thrilling futuristic page-turner of a novel in which the future of science, and the technology that underpins it, is as gripping as the plot.
With its well-crafted world-building, cutting-edge science, and believable, engaging characters caught in a desperate race to stave off the end of the world, this fast-paced near-future thriller is an impressive debut novel from one of our foremost science communicators. Brilliant!