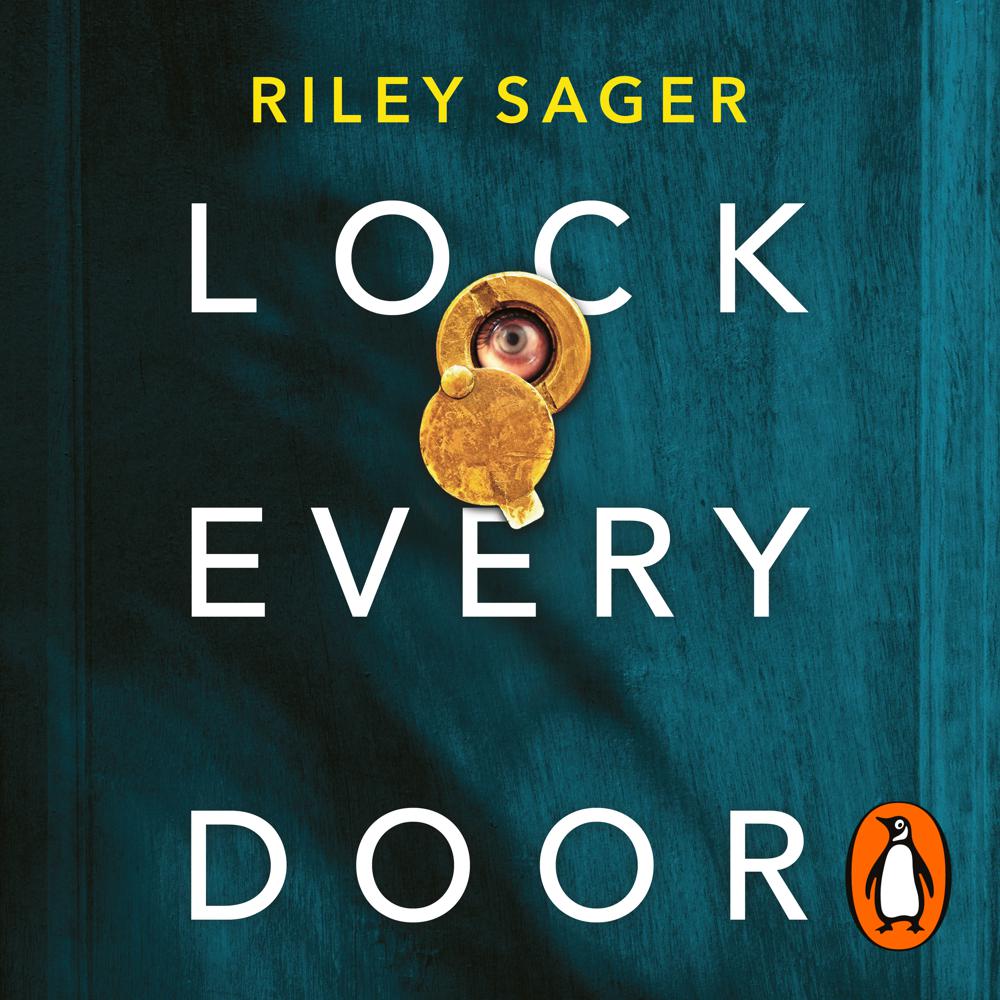 Narrated By: Stephanie Cannon
Duration: 10 hours and 7 minutes
What to expect
Penguin presents the audiobook edition of Lock Every Door written by Riley Sager, read by Stephanie Cannon.

You've been offered a luxury apartment, rent free. The catch: you may not live long enough to enjoy it…

No visitors. No nights spent away from the apartment. No disturbing the other residents.
These are the only rules for Jules Larson's new job as apartment sitter for an elusive resident of the Bartholomew, one of Manhattan's most high-profile private buildings and home to the super rich and famous.

Recently heartbroken and practically homeless, Jules accepts the terms, ready to leave her past life behind.

Out of place among the extremely wealthy, Jules finds herself pulled toward other apartment sitter Ingrid. But Ingrid confides that the Bartholomew is not what it seems and the dark history hidden beneath its gleaming facade is starting to frighten her. Jules brushes it off as a harmless ghost story - but the next day, her new friend has vanished.
And then Jules discovers that Ingrid is not the first temporary resident to go missing…

Welcome to the Bartholomew…You may never leave.

From the New York Times bestselling author of FINAL GIRLS and LAST TIME I LIED: 'the author delivers the kind of unpredictable conclusion that all thriller readers crave - utterly shocking yet craftily foreshadowed...' New York Times Book Review
Genre
Crime & mystery fiction, Psychological thriller
Listen to a sample
The author, writing under a pen name, relates ominous events and spooky developments with skill, adding an element of social commentary and a surprise twist ending—elevating this exercise in terror above the ordinary shocker."
Deliciously frightening
Sager fans and new readers alike will enjoy this heart-pounding thriller that cleverly weaves economic anxiety with something a whole lot darker. Jules must face the demons in the woodwork and in the world around her if she is to have any hope of a future. Because, ultimately, locking every door won't keep the terror away if the terror is locked in there with you.
Move over Rosemary's Baby, urban paranoia has a deliciously Gothic new address.
The Bartholomew is an apartment building of terrifying secrets. You'll find startling twists and alarming surprises down every dark hallway. It's too late to lock the doors–the horror is already inside. My favorite thriller of the year!