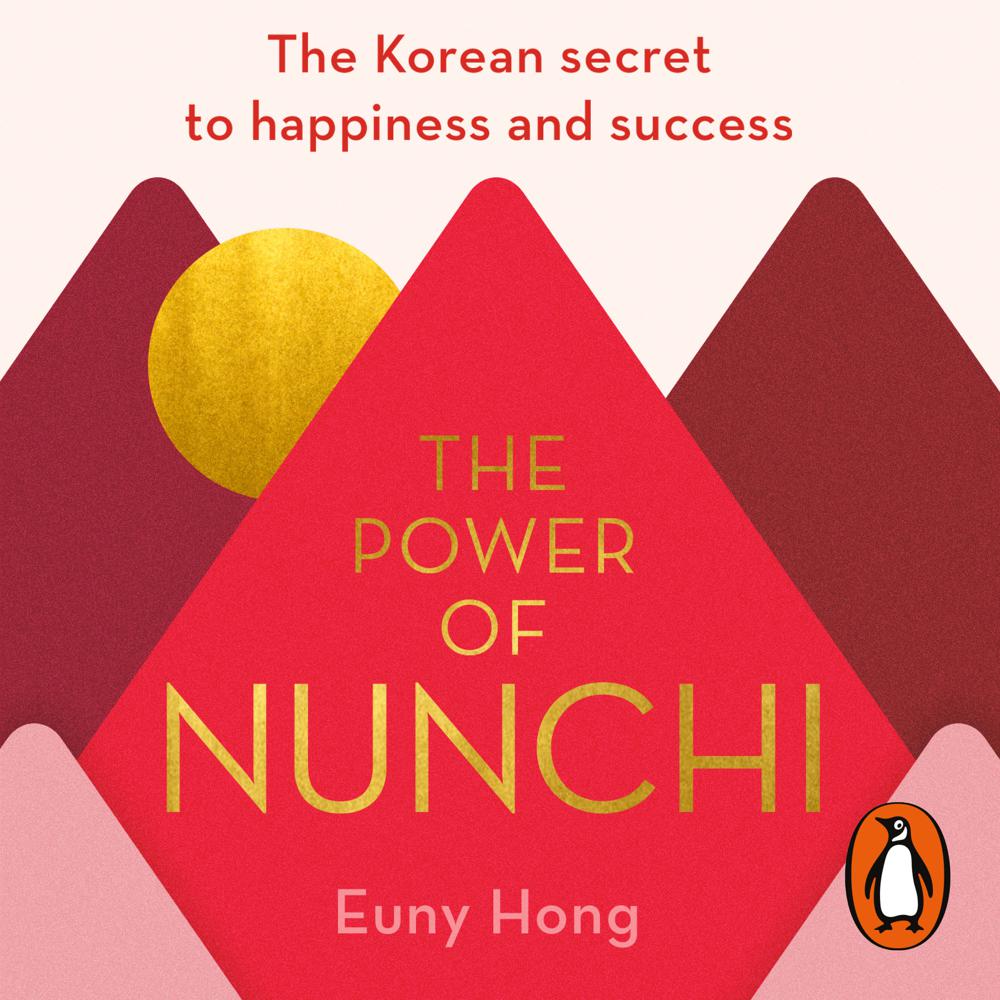 Narrated By: Rosa Escoda
Duration: 4 hours and 44 minutes
What to expect
Brought to you by Penguin.

'A must-read for anyone interested in the art of intuitively knowing what others feel.' Haemin Sunim, author of The Things You Can See Only When You Slow Down and Love for Imperfect Things
___________________________
Nunchi (noon-chee): eye measure. The subtle art of gauging other people's thoughts, and feelings in order to build trust, harmony and connection.
___________________________
Why did she get promoted? Why does the party only start when he walks in? And why do they always catch the bartender's eye? It sounds like they're all experts in the art of nunchi, even if they don't know it.

Nunchi is the guiding principle of Korean life, but anyone can use it: it's the art of reading a room, your way of understanding what other people are thinking and feeling, and using that to get ahead.

Korean parents believe that teaching their children nunchi is as important as teaching them to cross the road safely. With great nunchi, it feels like the world is on your side. Without it, you might get hit by something you never saw coming.

If you're thinking 'not another Eastern fad, Marie Kondo already made me throw half my clothes away', don't worry: it's not a fad. Koreans have been using nunchi to overcome slings and arrows for over 5000 years.

The great news is that anyone can hone their nunchi, immediately: all you need are your eyes and ears. In everything, from finding love to excelling at work, improving your nunchi will help you to open doors you never knew existed.

Improve your nunchi, improve your life.
___________________________
'Whip-smart, hilarious, and filled with eye-opening insights on every page.' Amy Chua, author of Battle Hymn of the Tiger Mother

'Beautifully written and filled with actionable advice . . . It really feels like having a superpower!' Héctor García, co-author of Ikigai: The Japanese Secret to a Long and Happy Life

'Nunchi is the Korean superpower you need now' Evening Standard

'We could all help ourselves by practising the ancient art of Nunchi' The Times
Genre
Self-help, personal development & practical advice, Soft skills & dealing with other people, Advice on careers & achieving success
Listen to a sample
We could all help ourselves by practising the ancient art of Nunchi
This book is my essential reading for 2019; it's the golden buzzer – a simple, but life-changing, book for society
Nunchi is the Korean superpower you need now
A must-read for anyone interested in the art of intuitively knowing what others feel.
I've been using The Power of Nunchi in all aspects of my life and I've been truly kicking ass . . . The best twenty dollars you'll spend all year!

Given how powerful nunchi can be in our relationships and careers, I've often wondered whether it could be taught. Putting a modern spin on an ancient concept, Euny Hong shows that it can be, and had me laughing at and relating to her observations in this wise and witty guide.
A life-changer for someone like me who struggles with emotional intelligence and personal relationships. Beautifully written and filled with actionable advice, it has changed the way I deal with social situations. It really feels like having a superpower!
In her practical and care-full guide, Euny Hong shows us how nunchi – the beautiful, still practice of mindfully reading people – can help us to live a more considered life in our distracted, digitally disconnected culture. The Power of Nunchi is the self-help bible we need.
Whip-smart, hilarious, and filled with eye-opening insights on every page, The Power of Nunchi will make you rethink the way you approach the world and help you achieve your goals, whatever they may be. I couldn't put it down.
I love it. It's beautiful to look at, it's beautiful to have and to hold . . . it's very calming. A lovely book to have in your home and your lives.